All UF PRO gear in SloCam
Need more intel about SloCam?
When was SloCam first introduced?
When Slovenia broke away from Yugoslavia in 1991, one of the first things the newly independent country did was redesign its battle dress uniform. Up until that time, the military in Slovenia wore BDUs in Yugoslav M87, a mimetic oakleaf pattern. This was replaced by Slovenia's own version of Yugolsav M87, which it called M91 and which consisted of a slightly different colour scheme (there was also an adaptation rolled out in 2005 for use in desert environments, such as those in Afghanistan).
SloCam—short for Slovenia Camouflage and today officially known as M12—was introduced in 2012-13. Initially it was used by NATO-partnered Special Operations Forces. A short time later it became standard-issue for the Slovenian army.
Are MultiCam and SloCam related?
If you compare them side-by-side, it's fairly obvious that SloCam and Multicam have little in common other than the distinctive shapes of the pattern—the drawing style, in other words. Slocam uses mainly Macro and Midi elements.In a direct comparison with MultiCam you can find the shadings and transitions between the colors as Crye produced them with MultiCam, but you do not find them as often.
Browse other camouflage patterns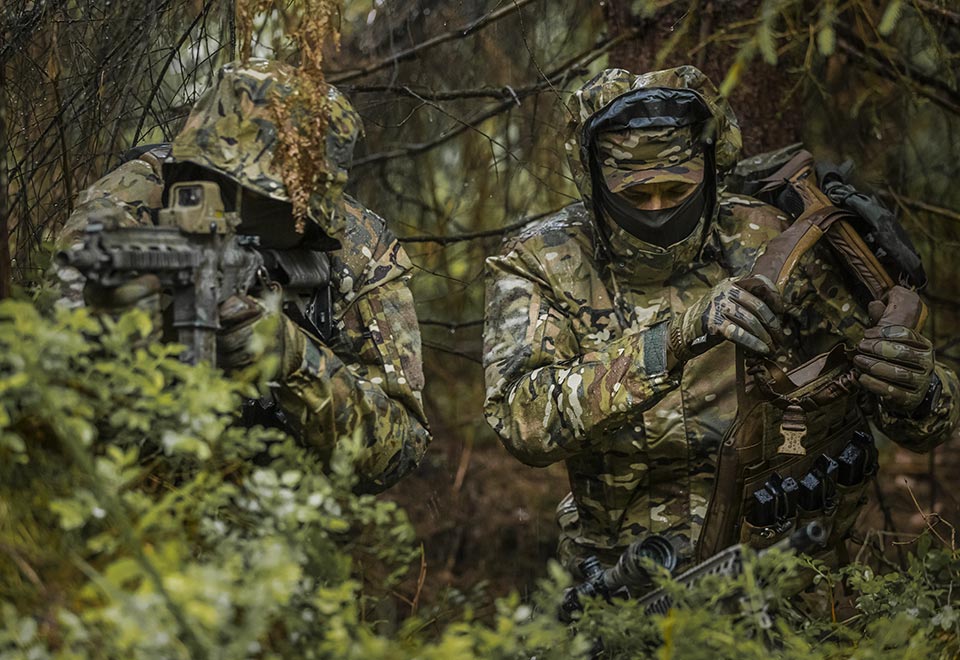 MULTICAM
The United States Army's official camouflage pattern in Afghanistan, and adopted by armed forces around the world. Ideal for use in an impressively wide range of locations, situations, and conditions. Its high-tech pattern shapes and sizes work hand-in-glove with a unique color profile (shades of brown, green, and tan) to disrupt your visual traces and near-IR signature.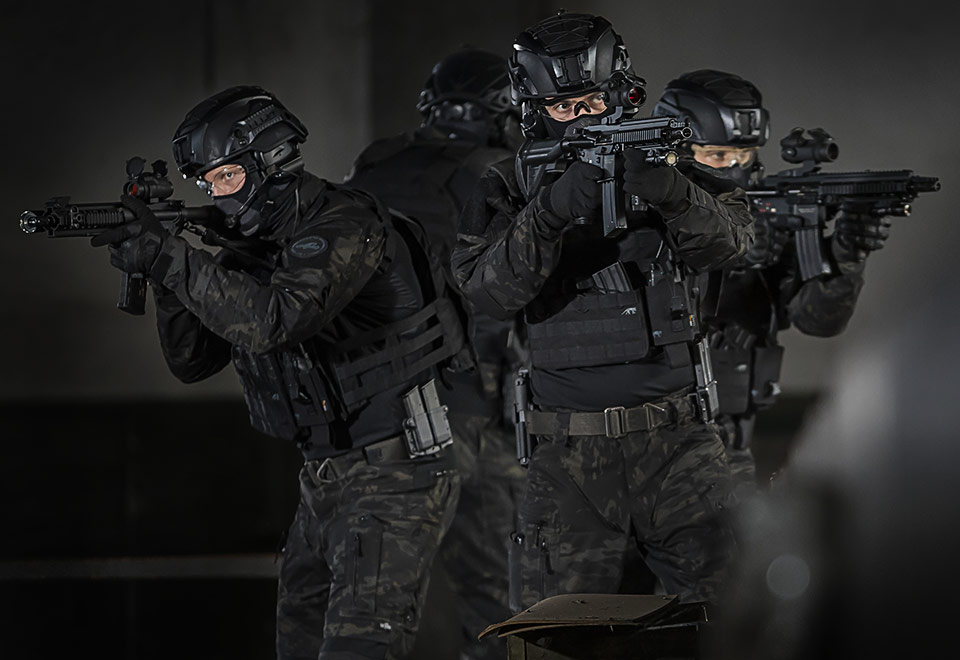 MULTICAM BLACK
This Multicam black pattern shows up a lot in the tactical apparel worn by police and military special-forces teams. Well, shows up might not be the best choice of words because this camo pattern does the exact opposite of show up if worn during night operations—then you're as close to invisible as you can get. Mainly, though, you wear Multicam black to project authority.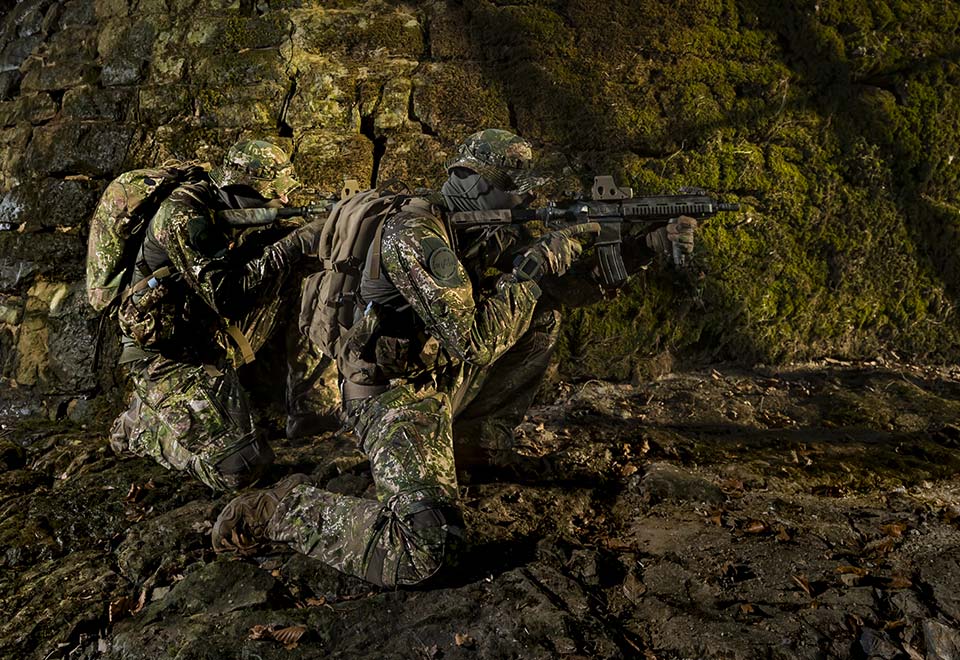 CONCAMO
CONCAMO is short for "confusion camouflage." Produces 60 layers of perceivable depth from just 8 colours arrayed in a scientifically configured pattern of shapes and shades. Works so well at tricking your brain into not seeing what's there that you'll have no confusion at all about choosing it for your next op in forests, grassy plains, mountain terrain, arid zones, villages, or cities.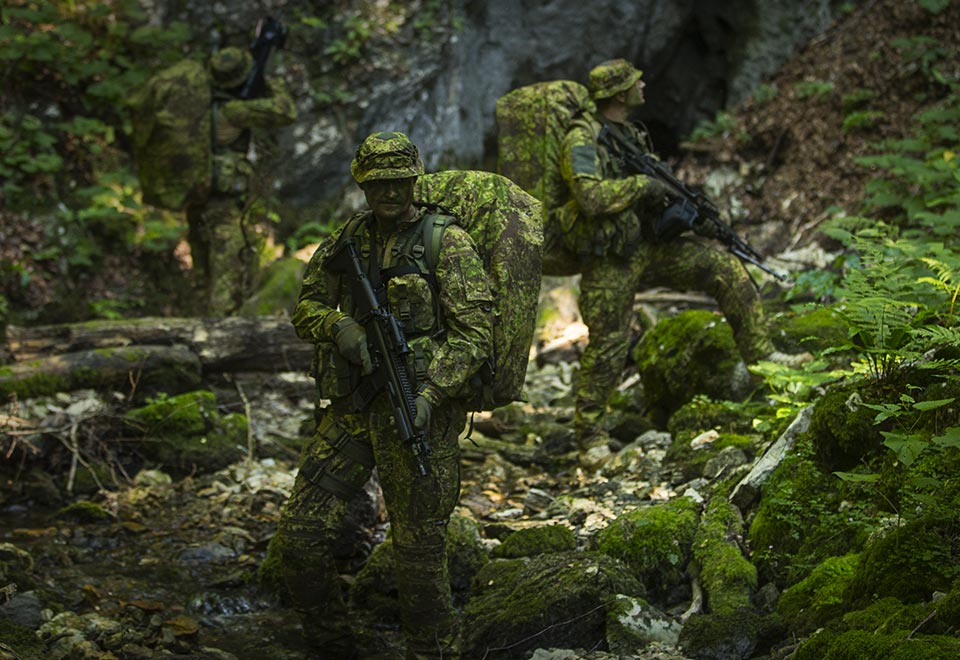 PENCOTT GREENZONE
Consists of a complex combination of small and large pixelated shapes in stalk grey, shadow brown, grass green, and hay brown that merge to create the illusion of shading and additional colour tones. Effectively deceives the eye even at close range. Works especially well in verdant woodland and forest terrains; also in open temperate grassland meadows.