All UF PRO gear in MultiCam Black
Get more intel about MultiCam Black
What colours make up MultiCam Black?
The pattern's distinctive large and small geometrical shapes are composed of colours that can be  divided into two groups. The large shapes are black and dark green while the small shapes are brown over a dark grey background. This diversity of colors enables MultiCam Black to easily complement the existing equipment of SF law enforcement units.
When did SF law enforcement units start using tactical gear in black?
The first big use of black occurred in the spring of 1980 when members of Britain's Special Air Service conducted Operation Nimrod, an assault on the besieged Iranian embassy in London. A half-dozen terrorists had taken hostages and the SAS operators chose to clad themselves in black to look intimidating as well as to make themselves easily identifiable among their fellow rescuers. The western Special Forces community picked up on  this and made black standard wear for hostage rescue missions.
Mostly top-tier military and law enforcement units that need to distinguish themselves from other units and/or that want to strike fear. MultiCam Black is particularly effective at creating an additional "surprise" effect that heavily messes with an opponent's mind.
Why not just use plain black tactical gear? Why use MultiCam Black?
MultiCam Black does a better job of keeping you out of sight until you're actually ready to be seen. Plain black does not visually break-up the uniformity of your body shape the way the large-and-small, variably coloured patterns of MultiCam do. Nor does plain black offer better concealment from hostiles using NVGs. High-tech methods (like NVE), low-tech methods (like flashlights), and even natural phenomenon (like the moon coming out) can instantly render an all-black uniform unusable in tactical scenarios.
GET YOUR STRIKER BDU IN MULTICAM BLACK
Striker XT gen.2 combat shirt
Striker XT gen.2 combat shirt
Browse other camouflage patterns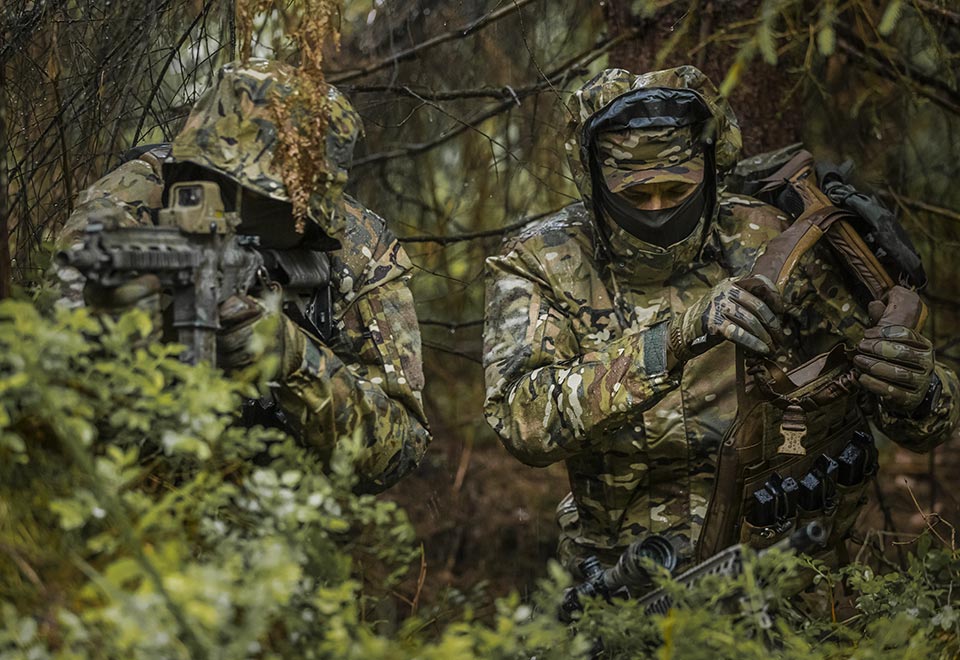 MULTICAM
The United States Army's official camouflage pattern in Afghanistan, and adopted by armed forces around the world. Ideal for use in an impressively wide range of locations, situations, and conditions. Its high-tech pattern shapes and sizes work hand-in-glove with a unique color profile (shades of brown, green, and tan) to disrupt your visual traces and near-IR signature.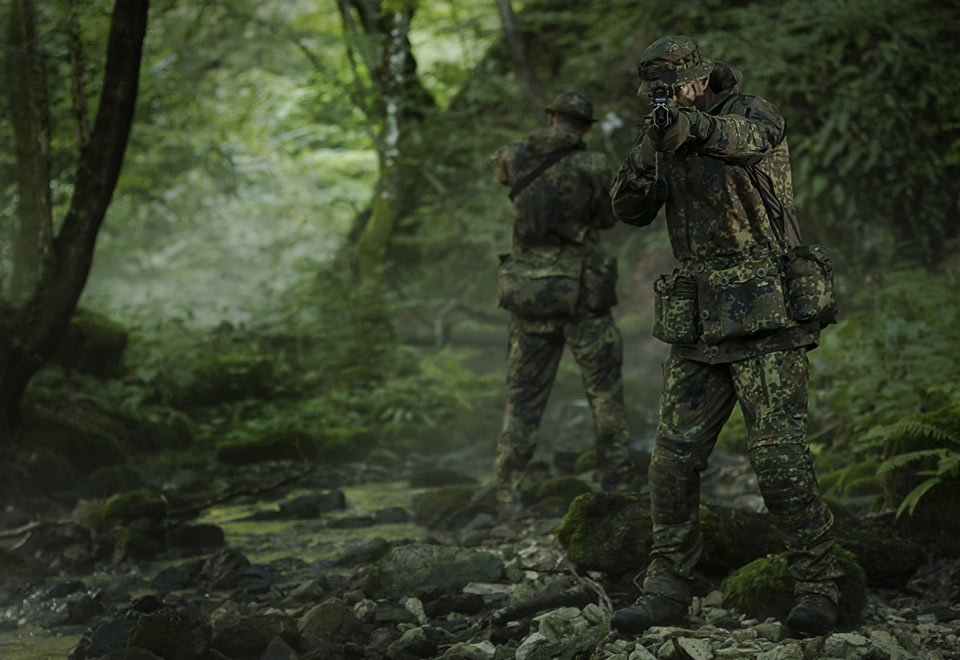 FLECKTARN
The official concealment system of the German army, Flecktarn camo employs the science of perceptual psychology to let you stay out of sight. Consists of a mottled pattern with no fewer than three and as many as six colours matching those of nature in Central Europe's forests. Excellent visual disruption properties.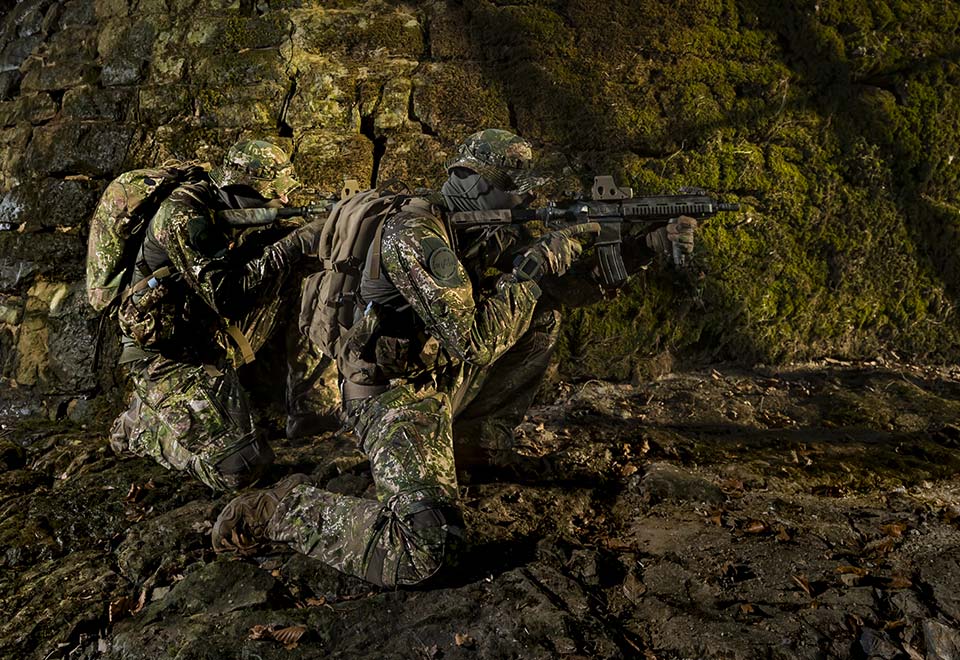 CONCAMO
CONCAMO is short for "confusion camouflage." Produces 60 layers of perceivable depth from just 8 colours arrayed in a scientifically configured pattern of shapes and shades. Works so well at tricking your brain into not seeing what's there that you'll have no confusion at all about choosing it for your next op in forests, grassy plains, mountain terrain, arid zones, villages, or cities.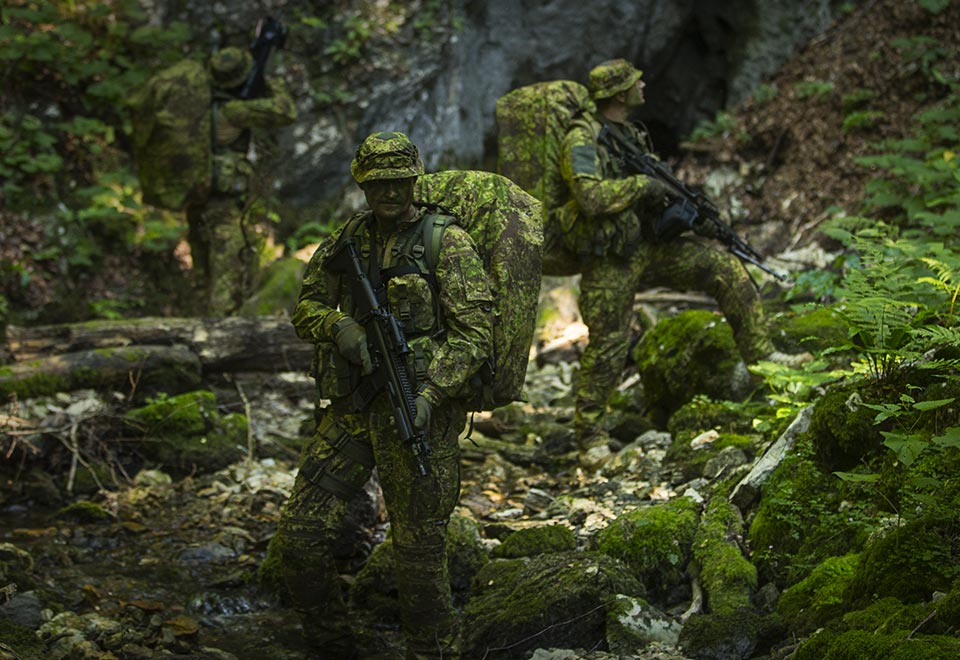 PENCOTT GREENZONE
Consists of a complex combination of small and large pixelated shapes in stalk grey, shadow brown, grass green, and hay brown that merge to create the illusion of shading and additional colour tones. Effectively deceives the eye even at close range. Works especially well in verdant woodland and forest terrains; also in open temperate grassland meadows.