Don't sweat it. Or do.
Our cotton/polyester-blended EDC shirts dry extremely fast and help prevent odour. The secret is their high-tech 37.5™ fiber technology, which endows them with superb moisture-wicking properties. This technology increases the fabric's surface area by 800% compared to normal materials, creating more space for moisture to evaporate.
The smart materials that go into these shirts means you can expect unmatched comfort.
Bachelor-friendly care.
No need to overthink your washing habits. Just toss your UF PRO Urban Shirt into the washing machine, hang it up to dry overnight, and put it on wrinkle-free in the morning—no ironing necessary.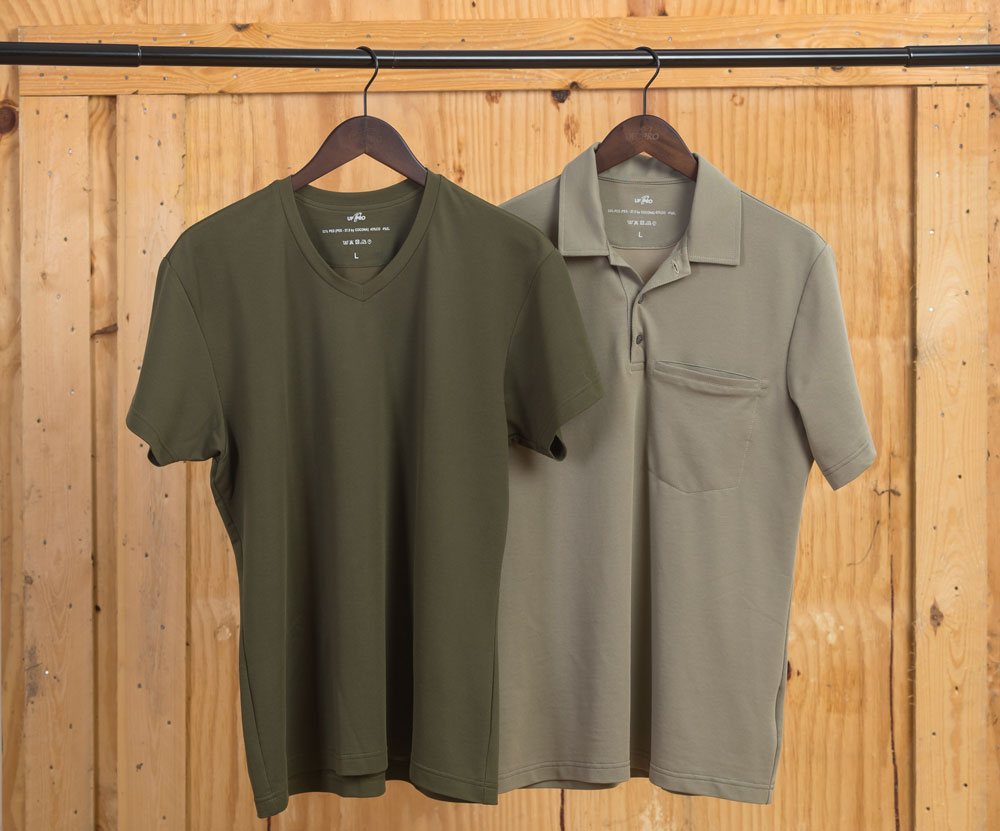 FAQs
What materials do you use in your EDC Shirts?
Our everyday carry shirts are made from blended PolyCo (cotton/polyester) 37.5™ fiber technology.
How does the odour blocking of the 37.5™ fiber technology work?
It works two ways. First, the material keeps your body's core temperature and the ambient relative humidity at optimal levels. This serves to prevent sweating (or at least to significantly extend the time before sweating begins). Second, the material contains particles that trap and actively suppress odour molecules to help your shirt smell freshly laundered long into your labor-intense day.
How does the 37.5™ fiber technology work?
The material's active particles come from volcanic sand. These particles together contain billions of micropores that effectively increase the surface area of the material. Additionally, these particles draw power by absorbing infrared (IR) light radiating from your body. The particles retain this absorbed IR energy and keep you warm so long as they detect no sweat or other moisture (the particles interpret the absence of sweat as your body being cool). By the opposite token, if sweat is detected by the particles (which they interpret to mean your body is overly warm), they use the collected IR energy as power to carry that moisture away from your skin and expel it into the air.
Why is it called the 37.5™ fiber technology?
It's called that because the optimal core temperature for your body is 37.5 degrees Celsius. This material is designed to help you stay at that ideal core temperature. It's also designed to help maintain the relative humidity surrounding your skin at 37.5%.
Can I machine wash my UF PRO EDC Shirt?
Yes. These shirts are specially designed to look great and perform great, use after use while requiring only minimal care. Just wash as directed on the inside tag and then place on a hanger for wrinkle-free drying. In case you're not fluent in wash-care symbols, read this guide.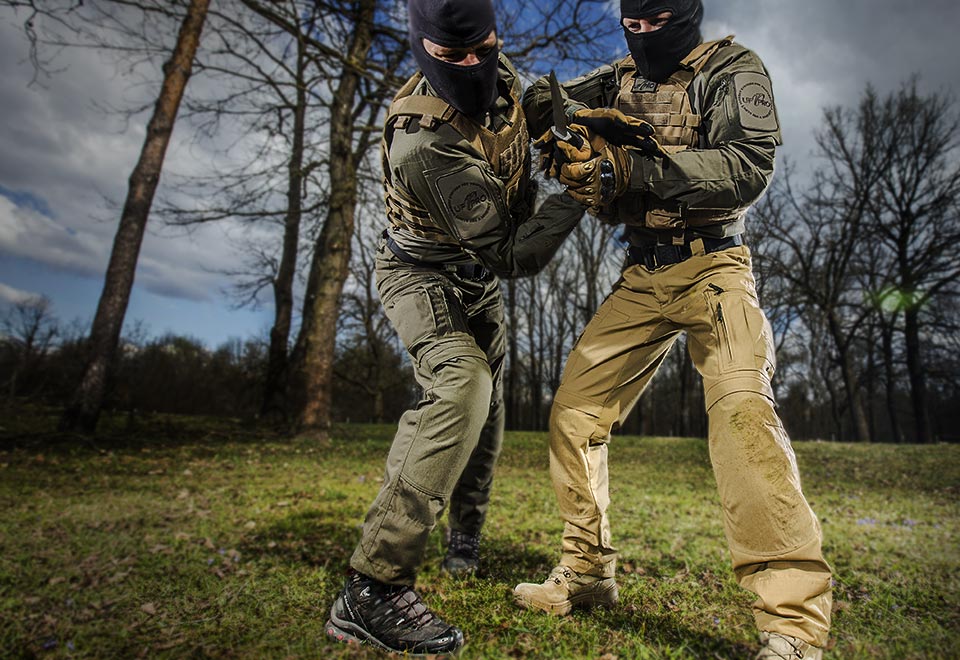 TACTICAL PANTS
Our P-40 Tactical Pants offer best in class wear-comfort and just the right features, be it for the shooting range or the urban environment.