WHICH MONSOON TACTICAL RAIN PANTS ARE RIGHT FOR YOU?
FAQ'S
Can I machine wash my Monsoon Rain Pants?
Yes. Washing actually helps your garment stay in top condition. Just make sure you follow the instructions printed on the garment's care tag. If you're not sure what the symbols on the tag mean, you can read about them here.
Do I need any additional waterproof treatment on my Monsoon rain pants?
No. Our Monsoon gear comes pre-treated with DWR (durable water repellent) coating. You can read more about the DWR coating in our blog post here.
What type of waterproof materials do you use in your Monsoon rain pants?
We use only high-performance 2.5- and/or 3-layer waterproof, breathable laminates. Read more about the laminates we use in our garments in this blog post.
GET MORE INTEL.
Read our blog. Learn more about the materials we use. Learn why we design the features of our gear the way we do and learn how to keep it in top shape.

HOW TO MAINTAIN RAIN GEAR DWR TREATMENT
What is DWR? Why is it applied to waterproof clothing? What are the tricks for making sure waterproof gear stays that way over time? In this post, we'll attempt to answer all three questions. Let us dive in.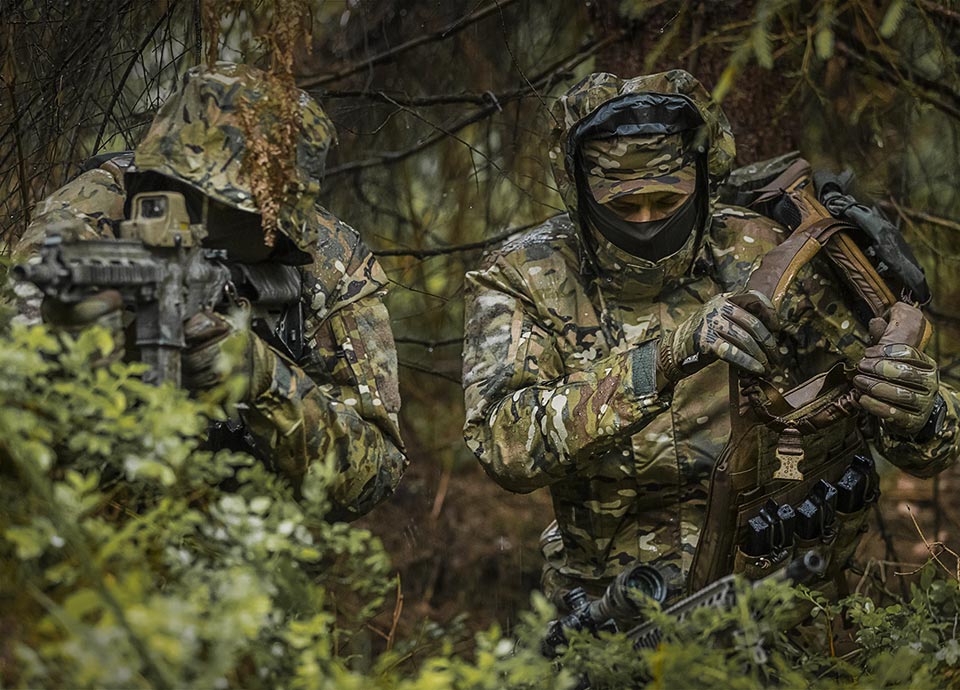 Performance features of GORE-TEX materials
You don't need to be a scientist to recognize that the fabric's complex technical specs mean you'll stay dry as a bone during a downpour.