All UF PRO gear in MultiCam
Get more intel about MultiCam.
MultiCam was first introduced in what year?
First introduced in 2002, MultiCam was designed for multi environment use by the U.S. Army. In 2010, this pattern officially replaced the Army's then Universal Camouflage Pattern (UCP). At the time, the old UCP was used by units deployed to Afghanistan for operation Enduring Freedom (codename OEF-CP).
What colours make up MultiCam?
The pattern is designed from a seven-colour scheme, ranging from brown to green. MultiCam's background features a brown to light tan gradient overprinted with a dark green, olive green, and lime green gradient. Additionally, it has a top layer of opaque dark brown and cream-coloured shapes spread throughout the pattern.
How effective is the MultiCam pattern?
It blends well in many environments, elevations, seasons, weather conditions, and times of day. The design takes advantage of the way the eye and brain work. Only a very small portion of the eye perceives colour, shape, and volume. It relies heavily on the brain to fill in what gets left out.
It tricks both the eye and brain into perceiving the pattern as simply part of the background.
Is MultiCam considered a digital or analog camouflage pattern?
MultiCam is a digital camouflage pattern, meaning that it is generated by a computer. Most digital patterns are pixelated because they are easier to create on a computer. Programming a million blotches is harder than having a computer produce patterns of differently colored squares.
Are OCP and MultiCam the same?
OCP is a U.S. Army term that stands for Operational Camouflage Pattern. MultiCam is the Army's current OCP and is codenamed Scorpion.
However, as of October 2019, a variation of MultiCam/Scorpion known as Scorpion W2 was placed into service. Scorpion W2 employs the same geometric shapes as MultiCam/Scorpion. But Scorpion W2's colours are darker and more pronounced (compare the difference in the image below).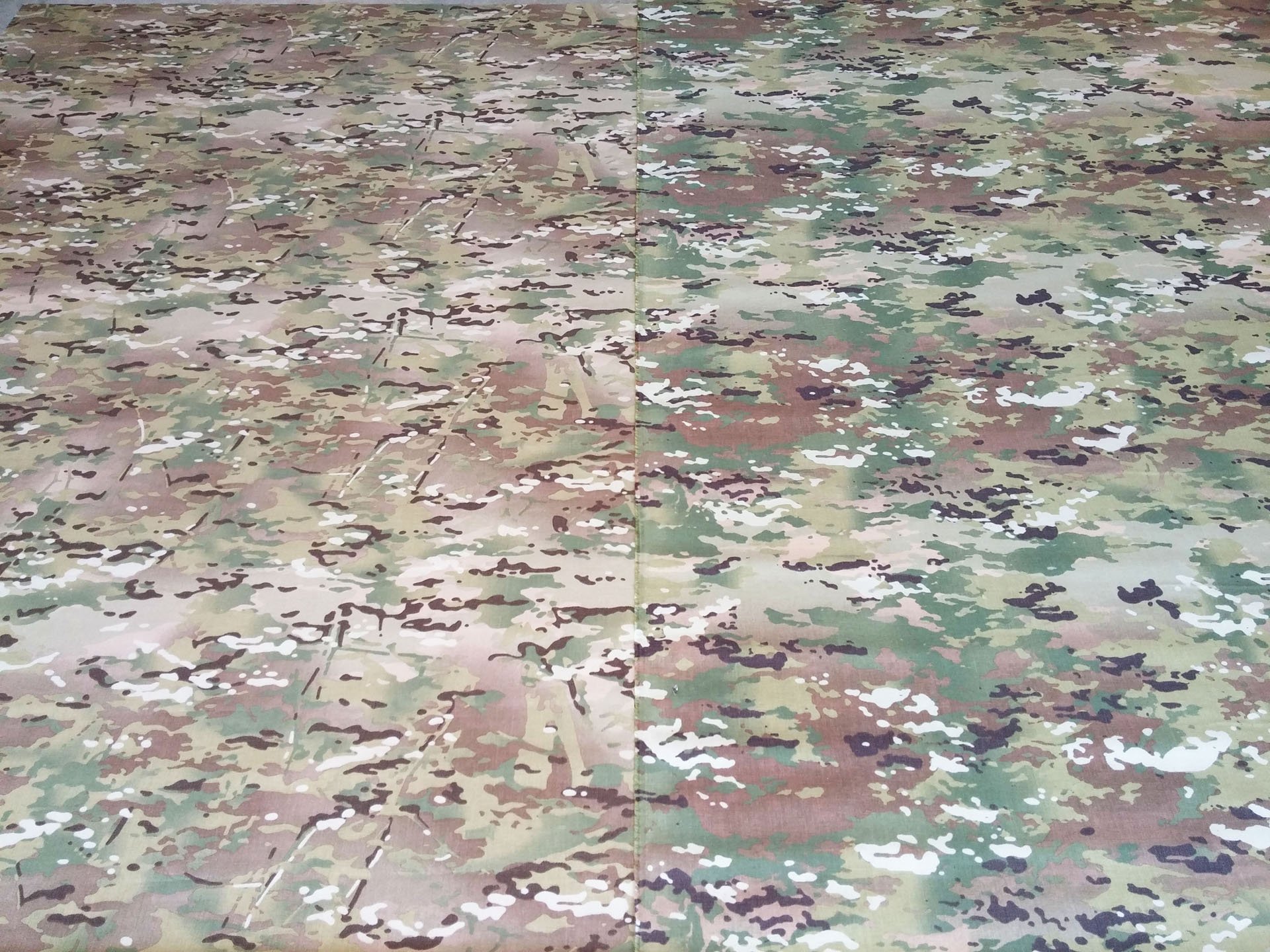 Nations employing Multicam currently are Australia, Chile, Georgia, Maldives, Netherlands, New Zealand, and Panama. Multicam has been officially adopted by Denmark to replace its long-standing M84 pattern. A variation is licensed to Montenegro. MultiCam is also used by various SF Units around the world.
Get more UF PRO Combat Pants intel.
How effectively will these pants work with the knee pads?
Striker Combat Pants use our modular 3-layer knee protection system. This system can be adjusted to provide the amount of protection you need.
For what temperature ranges are these suitable?
The Striker lineup is suitable for a wide range of environments. For example, Striker HT features built-in front ventilation zippers that provide cooling airflow. This helps keep you comfortable in the heat of day. 
All models of Striker X, Striker XT Gen.2, and Striker HT pants can be thermally insulated for extremely cold environments. Simply zip in a WINDSTOPPER liner to make them windproof and suitable for low temperatures.
How restrictive are these combat pants with regard to my freedom of movement?
They offer a remarkable degree of freedom of movement. Moreover, the Striker's anatomic fit plus Schoeller stretch materials make them extremely comfortable no matter the activity. This combination also makes it extremely unlikely these pants will become snagged by a protruding branch.
Browse other camouflage patterns