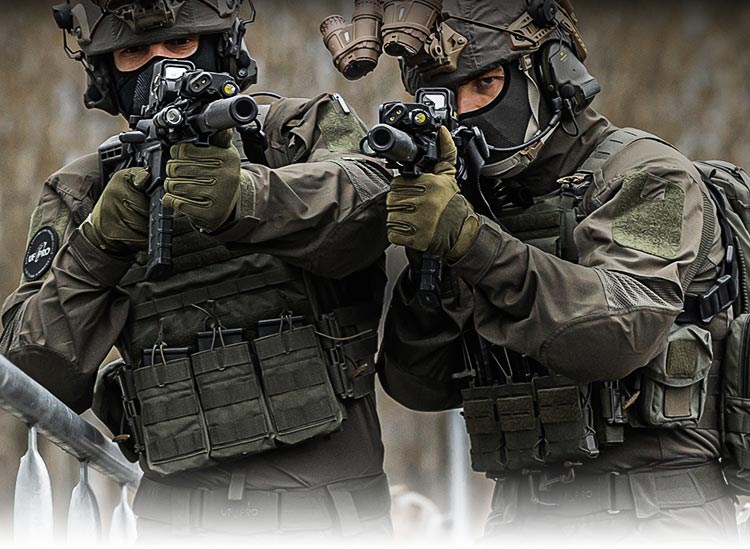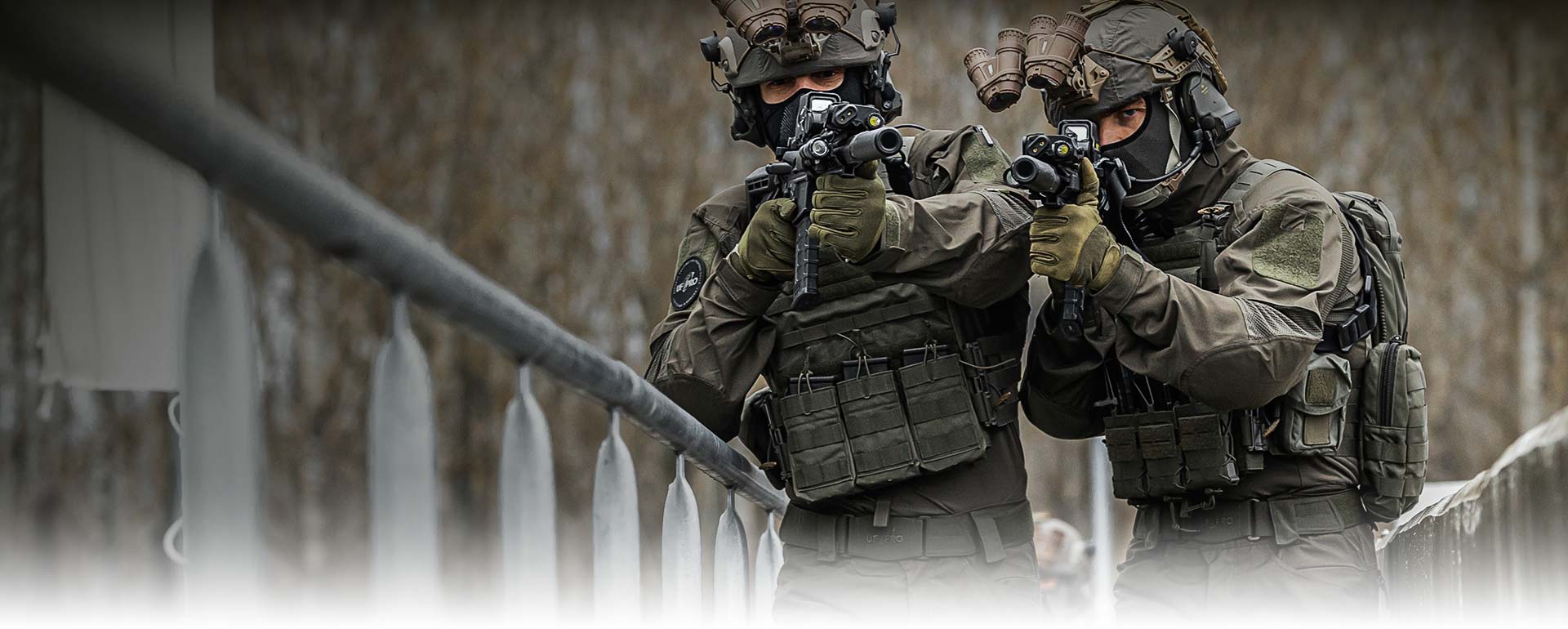 WHAT MAKES UF PRO TACTICAL SHIRTS UNIQUE?


UNRESTRICTED MOVEMENT.
With UF PRO Tactical Shirts, you're set to embrace full mobility like never before. Each tactical shirt is meticulously designed with a deep understanding of the dynamic, often unpredictable demands of combat and outdoor activities. The precise cut and fit of these tactical shirts allow for a wide range of movement, accommodating swift actions and rapid responses without any hindrance.


BEST-IN-CLASS COMFORT.
Lightweight UF PRO EDC Shirts not only ensure all-day comfort, but also help with staying odour-free. Implemented with advanced anti-odour technology and the innovative use of 37.5™ fiber technology, these shirts offer freshness even during the most intense activities. The UF PRO Combat Shirts are designed with protective components like the air/pac® inserts to further enhance comfort and resistance to environmental conditions.


UNPARALELLED DURABILITY & PROTECTION.
UF PRO Combat Shirts are rugged, durable, and crafted using Smart Design techniques. The tough ripstop and CORDURA® fabrics stand up to wear and tear from the rigors of combat. The combat shirts can also be upgraded with UF PRO Flex Elbow Pads for added protection. Whether you're in a challenging outdoor setting or a high-intensity tactical situation, you can rely on UF PRO Combat Shirts to offer superior comfort and robust protection.


BREATHABLE & MOISTURE WICKING.
Experience the UF PRO difference with our tactical shirts, designed with superior breathability and moisture-wicking capabilities. Our unique blend of high-tech materials and technology ensures that you stay dry and comfortable, regardless of the intensity of your activities.
FAQ's:
What temperature ranges are these Combat Shirts suitable for?
The temperature ranges are closely related to your acitvity level and to the environment in which you are operating.
UF PRO Combat Shirts are designed to keep you comfortable whether the air temperature is high or low, hot or cold.
If you know you'll be very active in sub-zero temperatures, we recommend the AcE Gen.2 Winter Combat Shirt.
The optimal choice when the mercury rises to moderate or high heat-levels is our Striker XT Gen.3 Combat Shirt.
What materials do you use in Combat Shirts?
We use the highest-quality materials for optimal protection in a multitude of environments.
These include COCONA, Merino wool & top-tier G-Loft thermal insulation fillings.
The face fabrics we use also incorporate ripstop weaving technique to increase durability and deliver maximum breathability.
What do you wear underneath a Combat Shirt?
If you'll be operating in a cold environment, we recommend you put on under your Combat Shirt a high-quality Merino or Functional Shirt.
Do you wear a shirt under a combat shirt?
There's no need for an additional shirt underneath, because our Combat Shirts are made out of a fast-drying material.
Are sleeves on combat shirt supposed to be long?
The ideal sleeve length extends to the wrist bone, the fit can be adjusted with Velcro.
Are sleeves on combat shirt supposed to be long?
The ideal sleeve length extends to the wrist bone, the fit can be adjusted with Velcro.
Can I machine wash my UF PRO EDC Shirt?
Yes. These shirts are specially designed to look great and perform great, use after use while requiring only minimal care. Just wash as directed on the inside tag and then place on a hanger for wrinkle-free drying. In case you're not fluent in wash-care symbols, read this guide.
BROWSE UF PRO TACTICAL SHIRTS:
POLICE TACTICAL SHIRTS
Whether you're a mission-driven SWAT operator or a discrete and professional police officer, UF PRO Police Gear is specifically designed for functionality and comfort.