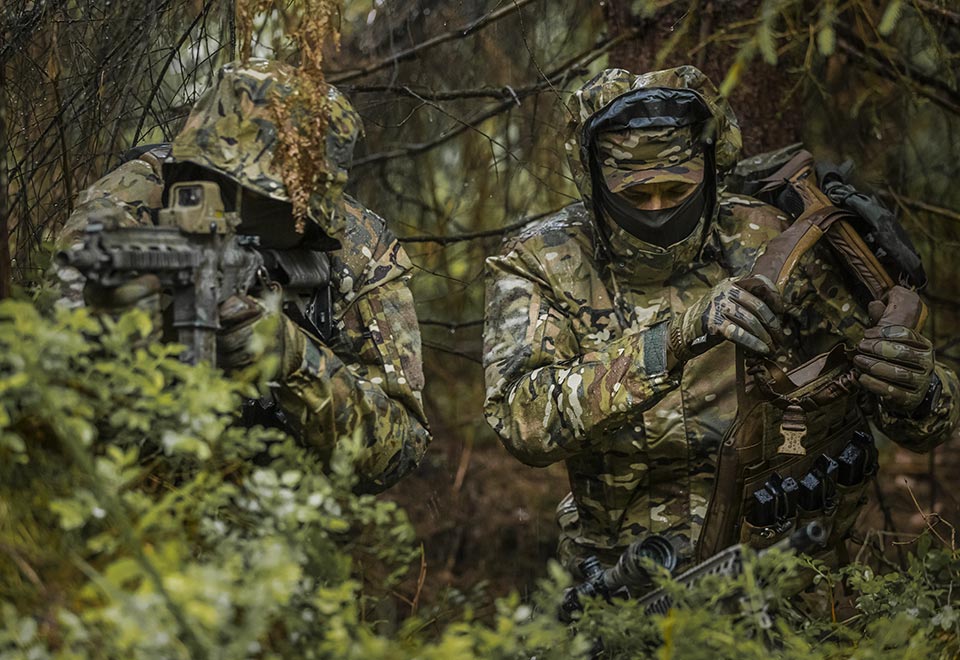 MULTICAM
The United States Army's official camouflage pattern in Afghanistan, and adopted by armed forces around the world. Ideal for use in an impressively wide range of locations, situations, and conditions. Its high-tech pattern shapes and sizes work hand-in-glove with a unique color profile (shades of brown, green, and tan) to disrupt your visual traces and near-IR signature.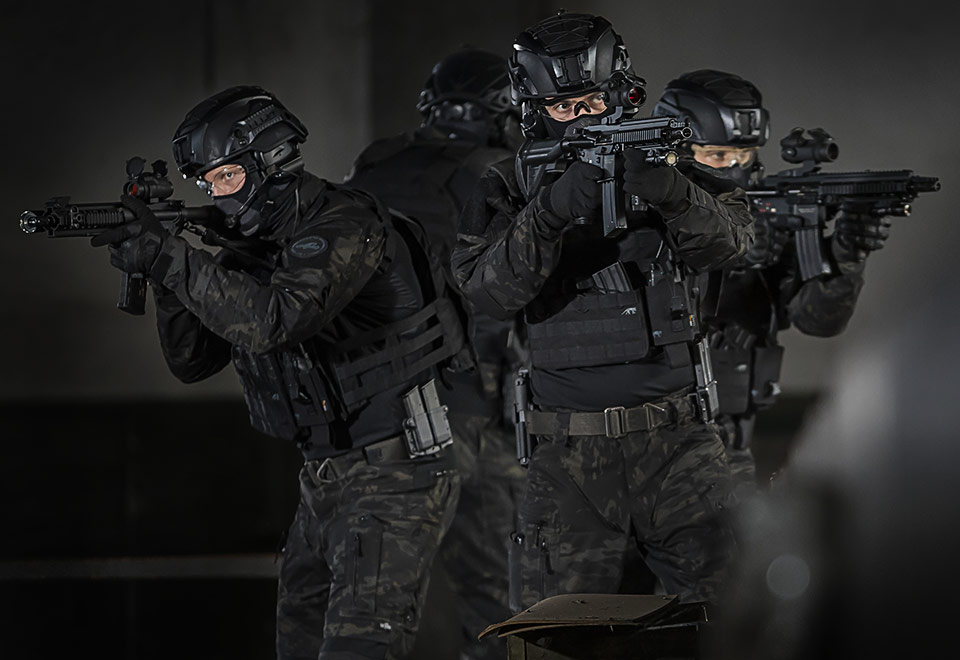 MULTICAM BLACK
This Multicam black pattern shows up a lot in the tactical apparel worn by police and military special-forces teams. Well, shows up might not be the best choice of words because this camo pattern does the exact opposite of show up if worn during night operations—then you're as close to invisible as you can get. Mainly, though, you wear Multicam black to project authority.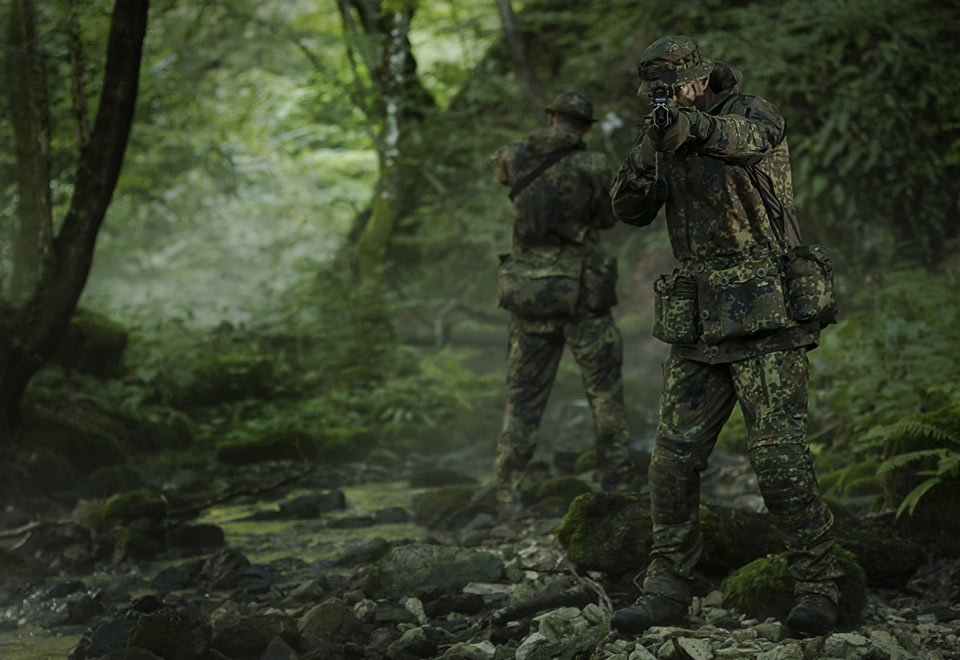 FLECKTARN
The official concealment system of the German army, Flecktarn camo employs the science of perceptual psychology to let you stay out of sight. Consists of a mottled pattern with no fewer than three and as many as six colours matching those of nature in Central Europe's forests. Excellent visual disruption properties.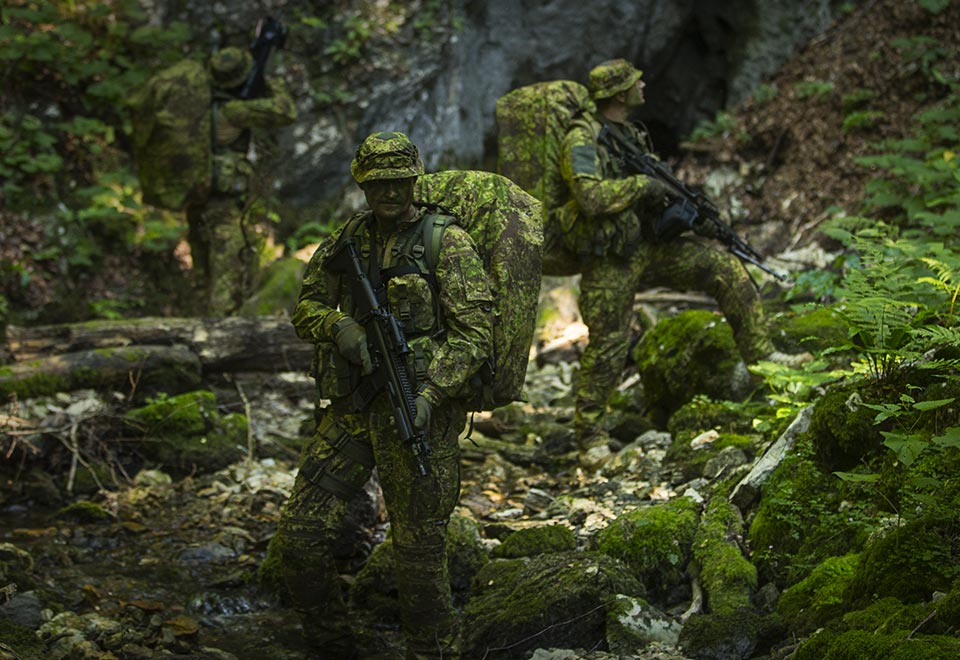 PENCOTT GREENZONE
Consists of a complex combination of small and large pixelated shapes in stalk grey, shadow brown, grass green, and hay brown that merge to create the illusion of shading and additional colour tones. Effectively deceives the eye even at close range. Works especially well in verdant woodland and forest terrains; also in open temperate grassland meadows.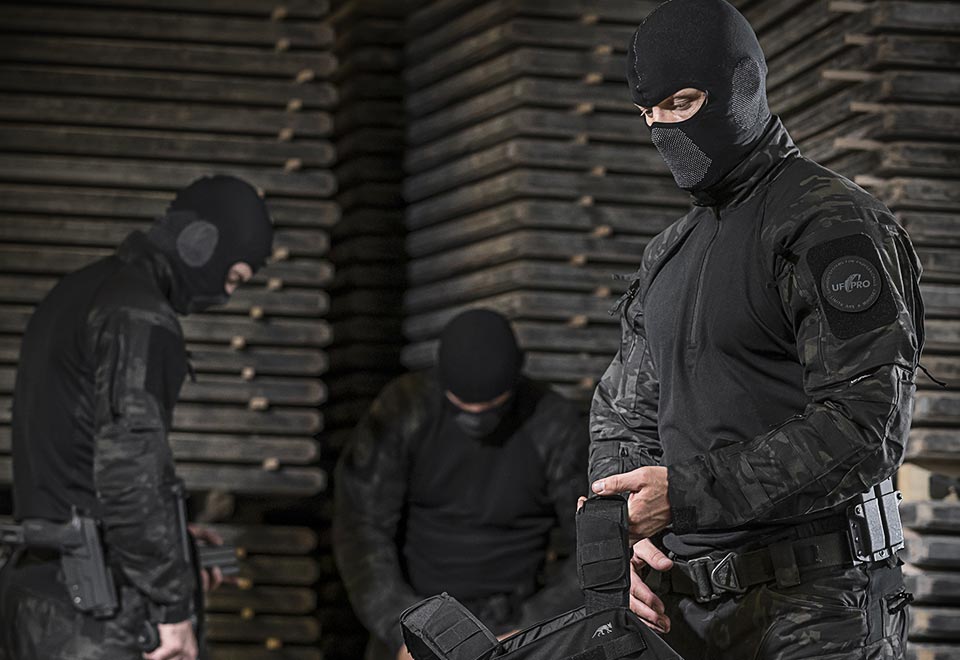 COMBAT SHIRTS
Gear up with combats shirts for weather of all kinds - hot to cold, wet to dry, calm to windy.