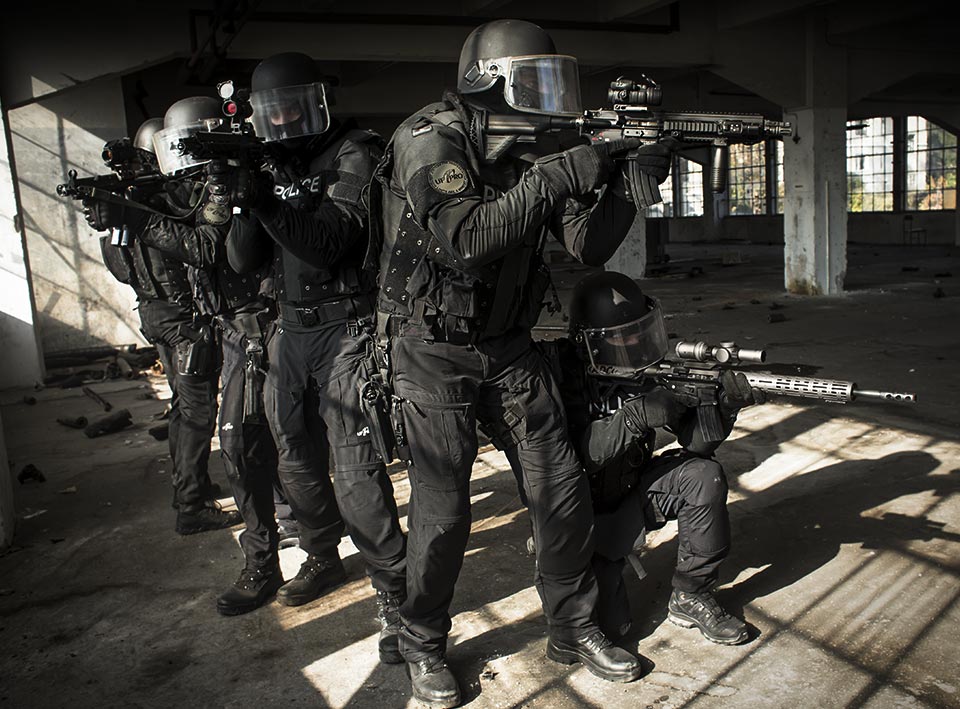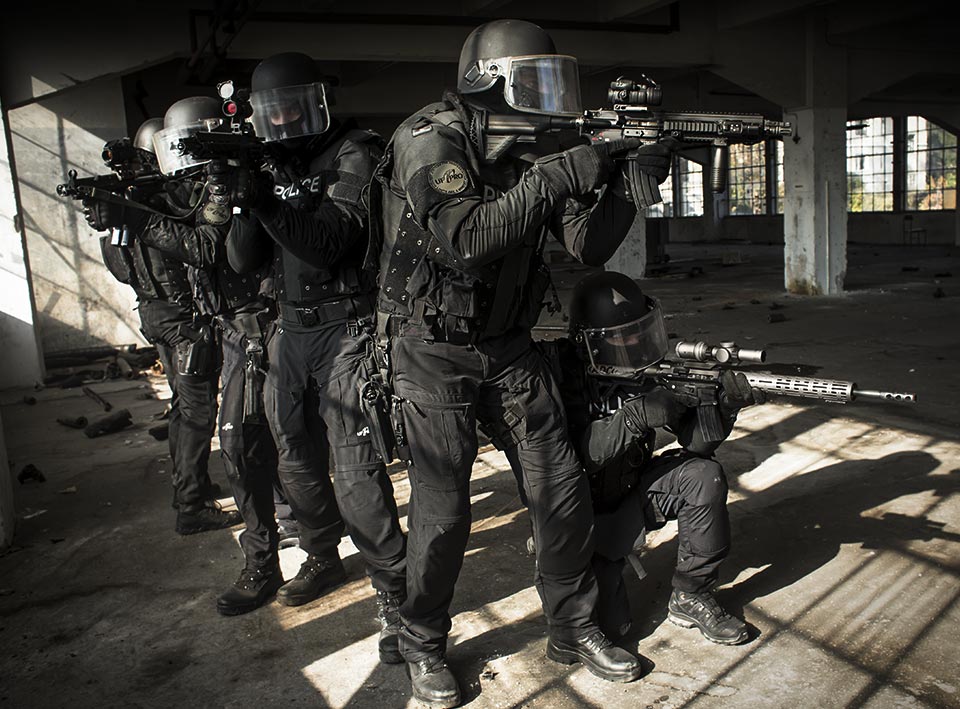 Tactical Gear in Black
A staple colour for tactical operators. Distinguishes wearers from operators in other tactical units while at the same time compelling respect for authority.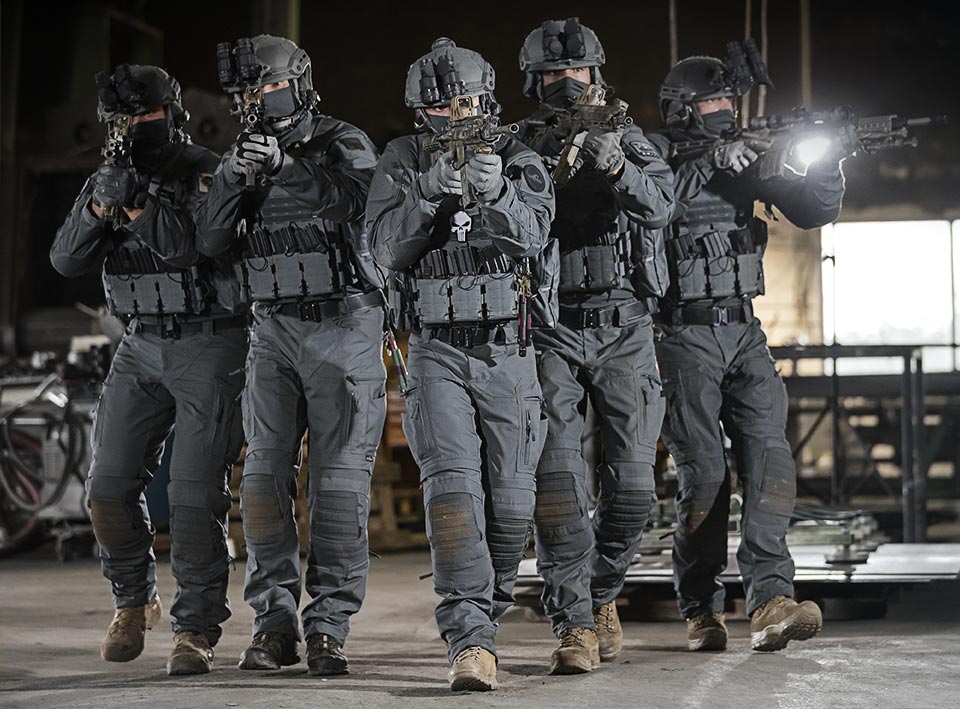 Tactical Gear in Steel Grey
One of the newest colours used in the tactical community, Steel Grey compliments grey elements (concrete, for example) that dominate in urban environments.