Delta AcE Plus Gen.3 Tactical Winter Jacket
Delta AcE Plus Gen.3 Tactical Winter Jacket
Tactical winter jacket for enduring physically demanding operations in extreme cold.
» More info
KEEPS YOU WARM WHERE IT MATTERS.
High-performance G-LOFT® made of hollow fibres fills each sleeve. These fibres trap warm air inside, turning what would otherwise be the most exposed parts of your body into a heat powerplant. And since G-LOFT® doesn't absorb moisture, you can rely on its great performance even when wet.
Next to your skin, you can immediately feel the comfort of the Cocona-Merino blend lining. Not only is it warm and comfortable but it also efficiently wicks away moisture to keep you dry.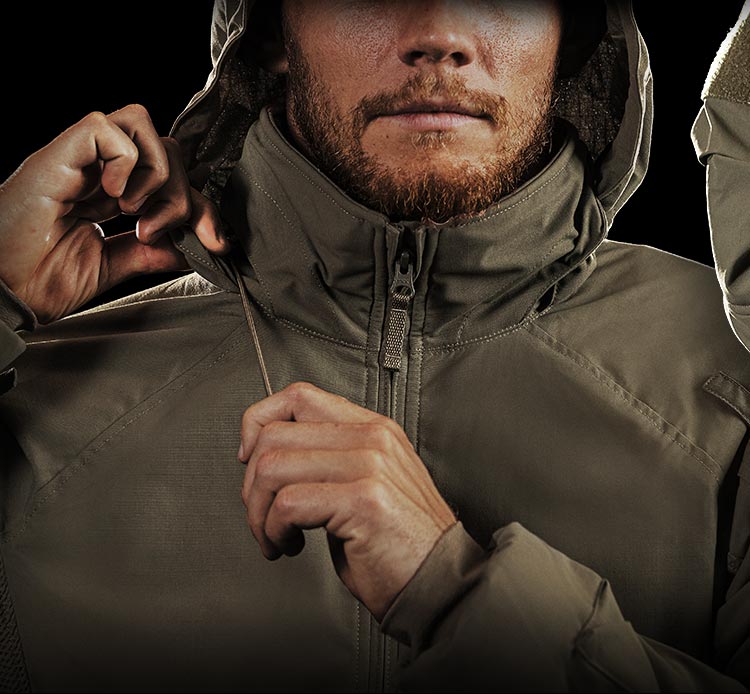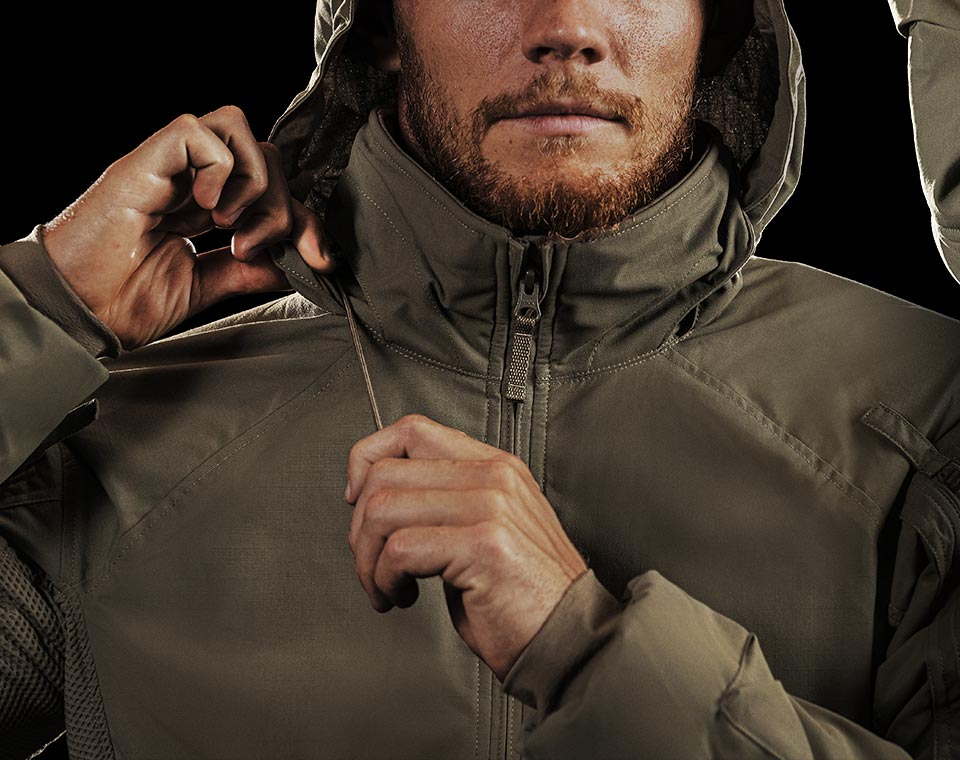 HOOD WIDTH REGULATION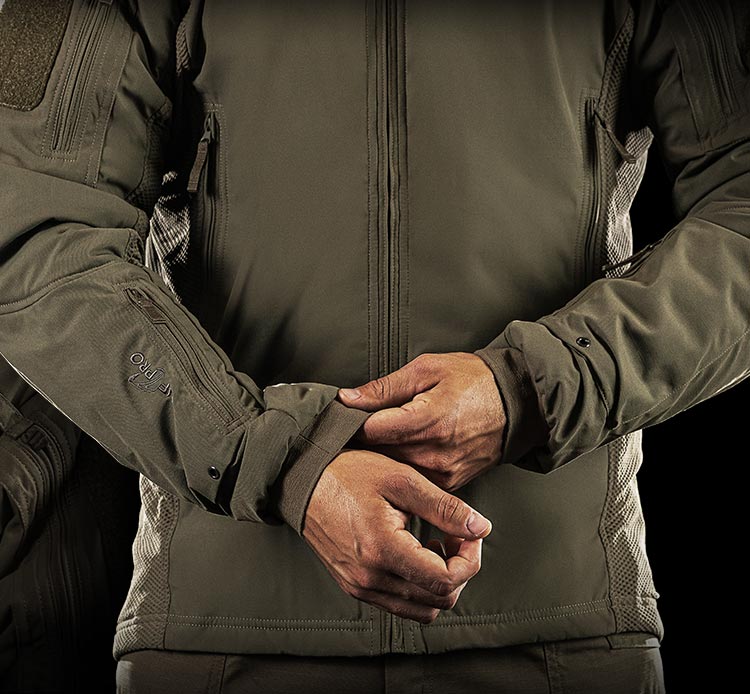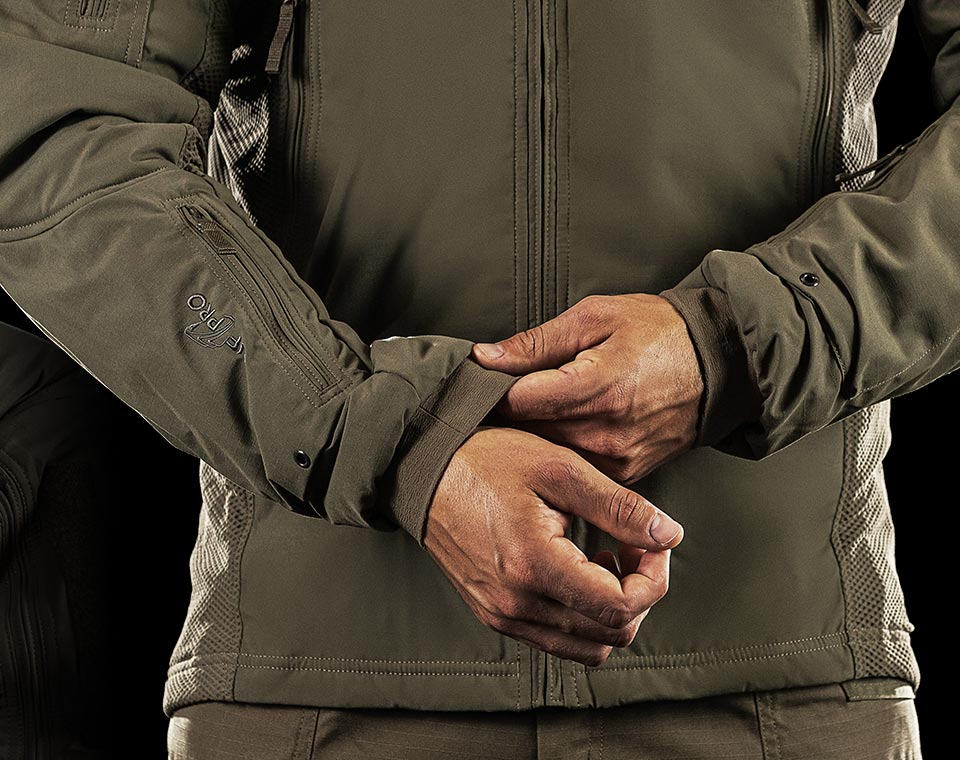 ELASTIC CUFFS
FAQ's:
Is Delta AcE Plus Gen.3 Tactical Jacket waterproof?
Overall, this jacket is extremely water-repellent. While the face fabric is 100% waterproof, the seams aren't laminated. This means the jacket provides more breathability, but water could penetrate during prolonged exposure to heavy rains.
While the hood isn't detachable, it can easily be tucked into the collar. This system is also designed in a way that the hood is easy to reach when needed.
What is the difference between Delta AcE Plus Gen.3 Winter Jacket and AcE Gen.2 Winter Combat Shirt?
Both products are intended for active use in extremely cold weather. However, one is a jacket with a full front zipper and the other is a combat shirt. Both are compatible with additional gear (i.e. plate carriers and backpacks). One of the many big advantages of the AcE Gen.2 Winter Combat Shirt is its exceptional comfort, while that of the Delta AcE Plus Gen.3 Winter Jacket is its extreme ease of putting on and taking off (credit for that goes to its long zipper).
How is the new generation different from AcE Plus Gen. 2 Tactical winter jacket?
The new AcE Plus Gen.3 Tactical Winter Jacket is built with an improved base material that makes it better than the Gen.2 for high-intensity activities in extremely cold temperatures. Gen.3 consists of a 100% nylon outer layer that is now quieter and features a highly breathable PU membrane to ensure its performance in winter weather conditions of all types and for a wide range of activities. Additionally, we equipped this new-generation jacket with a waterproof hood that's integrated with our acclaimed Hood/Harness® system and that easily tucks into the collar (neither of these capabilities was available in the previous generation jacket). In brief, the new AcE Plus Gen.3 Tactical Winter Jacket features these advantageous improvements:
Face fabric 100% windproof & highly water-repellent
High-performance, thermal-insulated sleeves with COCONA Merino wool
Waterproof hood with integrated Hood/Harness® system
Still not sure if uf pro is right for you?
Check out what our customers are saying about their experience.