Feature-packed, sufficient storage for your EDC gear, reliable protection against the elements, and just the right amount of tactical invisibility when roaming among a crowd.
» More info
BEST OF BOTH WORLDS.
Once upon a time, your options were a jacket that emphasized fashion at the expense of function, or one that did the exact reverse. Now, with the M1 Field Jacket, you get both without sacrificing either – full technical functionality and attractive styling.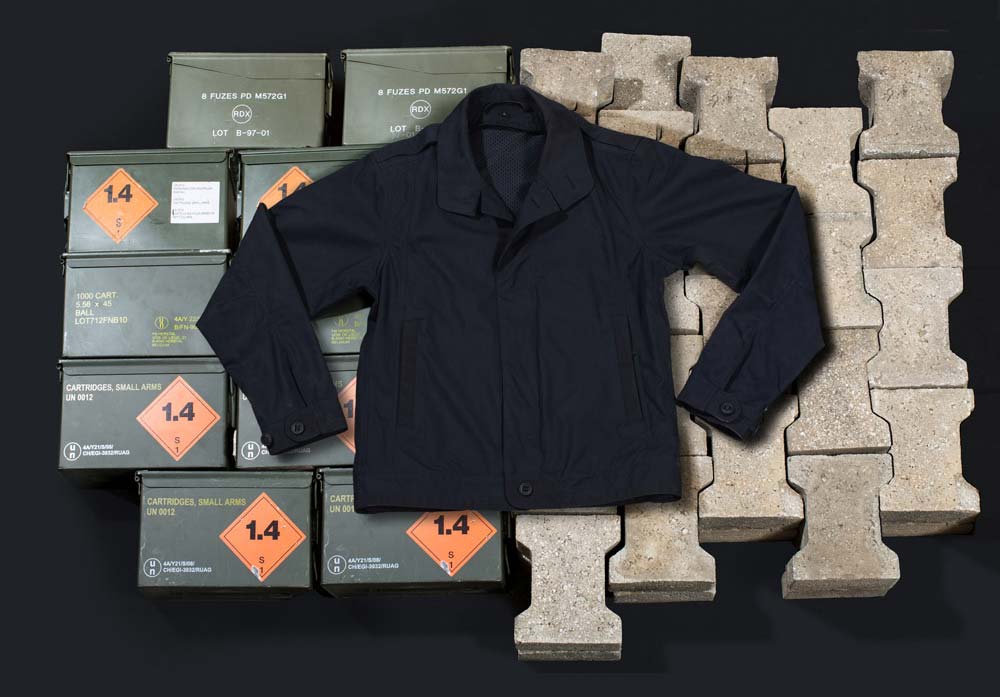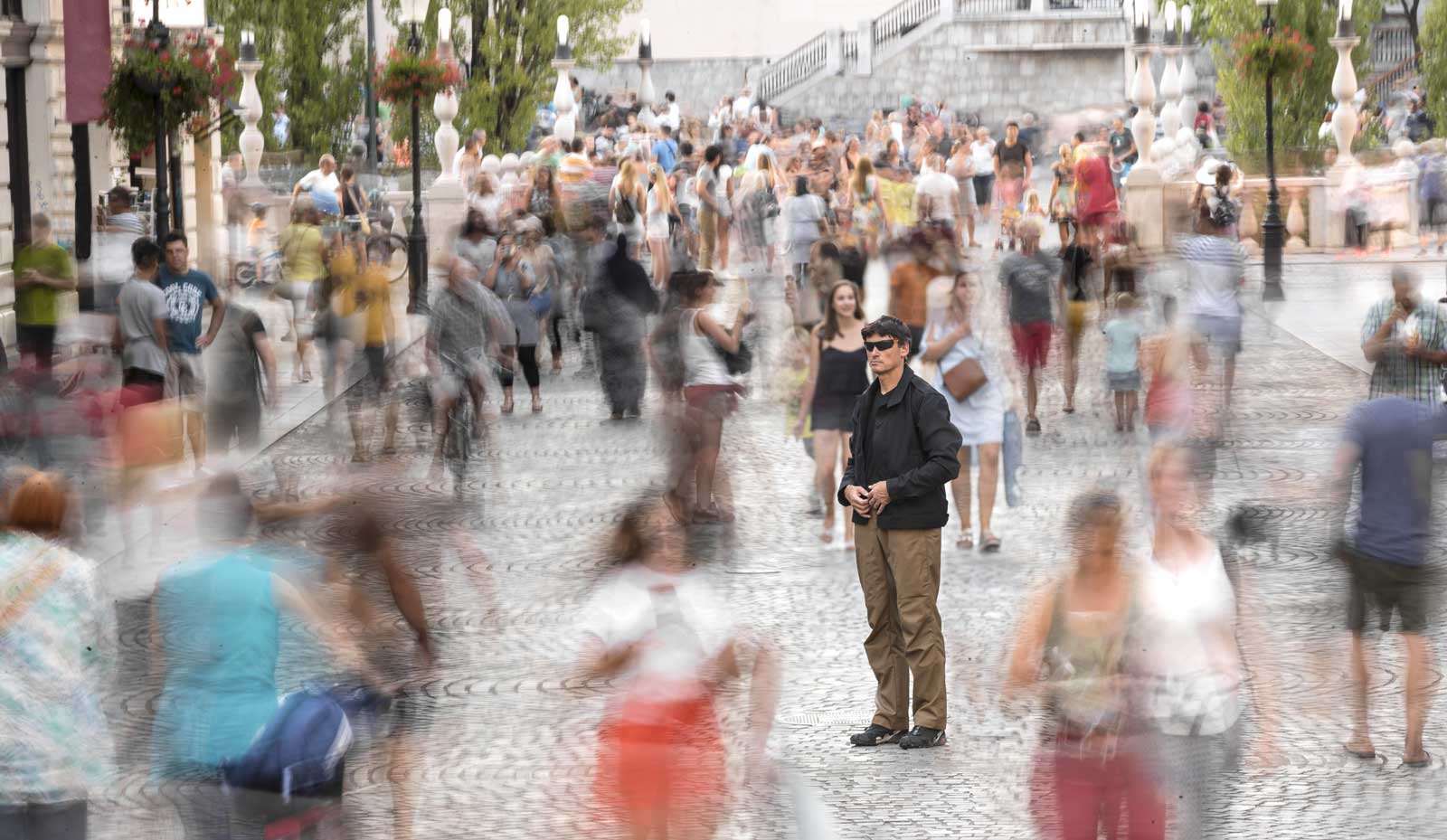 ROOM FOR ALL YOUR EDC GEAR.
Our M1 Field Jacket ends your problems with bulky pockets, tangled headphone wires, and lost car keys. You get a smart pocket configuration to comfortably stow all your EDC gear and keep everything within hands' reach. Plus a system of interior loops supports and separates wires connected to your comms, headphone, and other electronics.
FEELS SOFT, WORKS HARD.
Made of windproof and highly water-repellent EtaProof Fabrics, your M1 Urban Jacket provides the comfort of soft, breathable cotton, but behaves like a dragon-skinned beast when protecting you from stormy weather. Here's how. In normal conditions, the fabric's special structure is porous so air can freely enter. But when wet wind kicks up or rain starts falling, the pores swell shut so nothing can freely penetrate. Like this the M1 Field Jacket is as water-repellent and windproof as usual a softshell jacket, but offers way better breathability.
WEAR IT YEAR-ROUND.
Your M1 Field Jacket is light enough to wear during warm-weather months, but with the addition of a Merino wool liner it instantly transforms into a piece of kit you can also wear in the winter. That's real versatility, easily making the M1 Field Jacket your year-round go-to choice.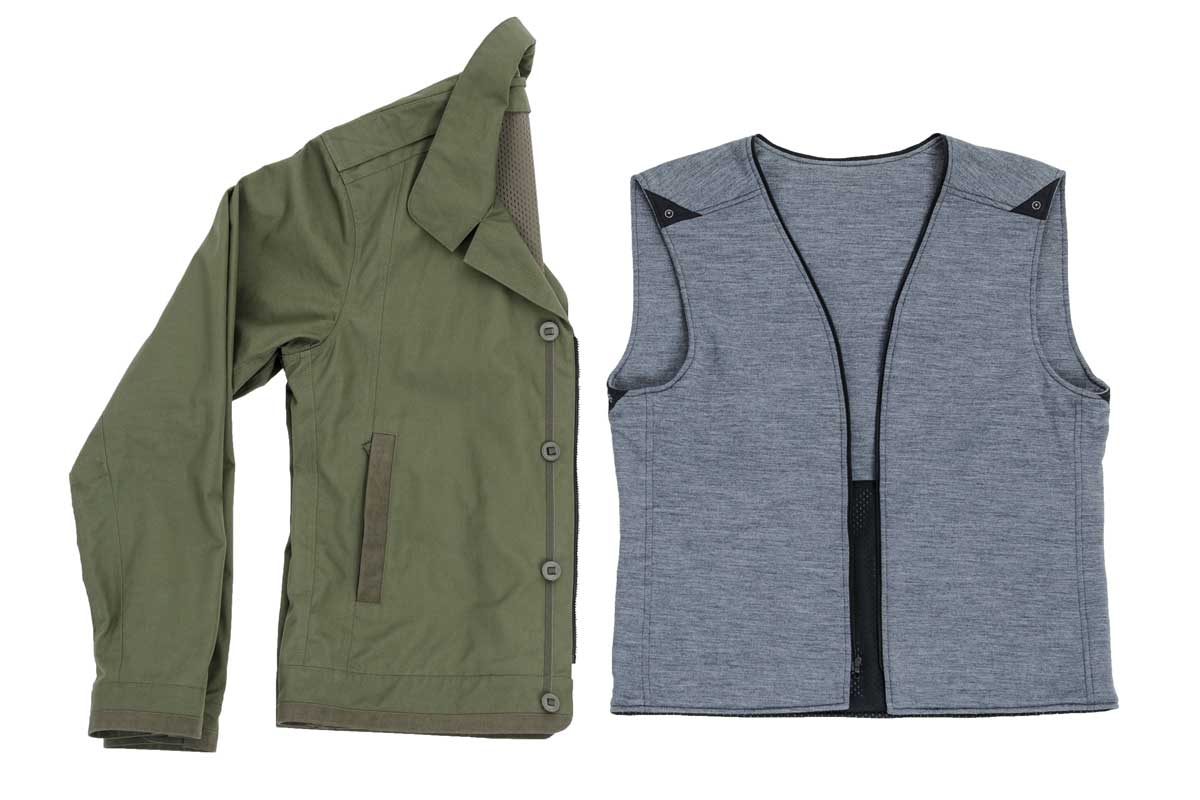 M1 MERINO LINER
Upgrade the M1 Jacket for cold weather with the detachable liner made out of merino wool.
Still not sure if uf pro is right for you?
Check out what our customers are saying about their experience.