Performance packed. P-40 tactical pants for men.
Our P-40's offer the features you need in a pair of tactical pants. Maximum freedom of movement. Pocket space for all your essential gear and for keeping those items easily accessible. Triple-layer knee protection to safeguard your knees.
Browse all UF PRO men's tactical pants
FAQ's.
What kind of a cut do UF PRO tactical pants have?
Our tactical pants come with a unique anatomic cut that allows them to move as your body moves, so you won't be restricted. It's all about optimizing your range of motion. Need to do a high kick? No problem. Need to kneel down? These pants have got you covered. Their high-quality schoeller®-dynamic stretch material keeps them out of your way and ensures they'll remain elastic for what seems like forever.
Do they offer knee protection?
Yes. In fact, with the P-40 men's tactical pants you get to choose the amount of knee protection you want. Their built-in knee protection system is compatible with our 3D Tactical Knee Pads and with our Solid Pads, so you can opt for additional cushioning that protects against impacts and—when you also insert UF PRO Solid Pads—protects against nails and other sharp objects.
Which knee pads are compatible with the P-40 tactical pants?
How many pockets do they offer?
It depends on the model, but most allow you to stow pretty much all your essentials. The pockets are especially great for when you're carrying loads of mission critical items—they let you keep everything easily accessible. And the large dual-accessible side pockets plus other smartly positioned pockets hold your gear securely in place as well as within hand's reach.
What materials do you use in the P-40 tactical pants?
We use none but the highest quality materials, just as we do in all our products. Specifically, P-40 tactical pants are built with durable ripstop PolyCo, schoeller®-dynamic stretch material, and are reinforced in key areas with abrasion-resistant CORDURA fabric.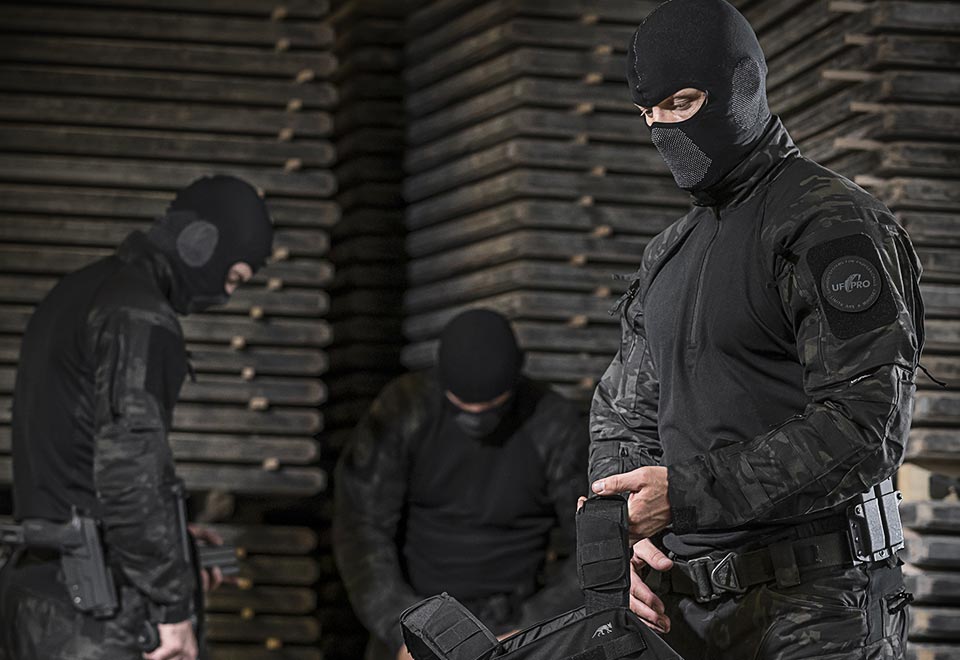 COMBAT SHIRTS
Gear up with combats shirts for weather of all kinds - hot to cold, wet to dry, calm to windy.