Bushcraft is all about being prepared for the worst-case scenario, and that means having the right gear with you at all times. A good parka jacket can help ensure that you have everything you need to thrive in the wilderness, no matter what Mother Nature throws your way.
In this blog post:
When you're out in the wilderness, the weather can change at a moment's notice. That's why it's important to have the right survival gear and the perfect survival jacket with you at all times.
In this blog post, we will discuss the essential items that bushcraft enthusiasts should have in their survival kit. We'll also take a look at some of the best survival jackets on the market, so you can stay warm and protected no matter what nature throws your way.
What Is Bushcraft?
Bushcraft is a term that refers to the skills required for survival in the wilderness. These skills were traditionally used by people in rural areas.
However, in recent years bushcraft has become popular outside of rural areas. This shift happened because more people are looking to get away from the hustle and bustle of city life.
Whether you are a novice or experienced outdoorsman, it is always a good idea to brush up on your bushcraft skills before embarking on any outdoor adventure. Part and parcel with this is the necessity of choosing the right clothing. After all, you never know what you might encounter in the wilderness.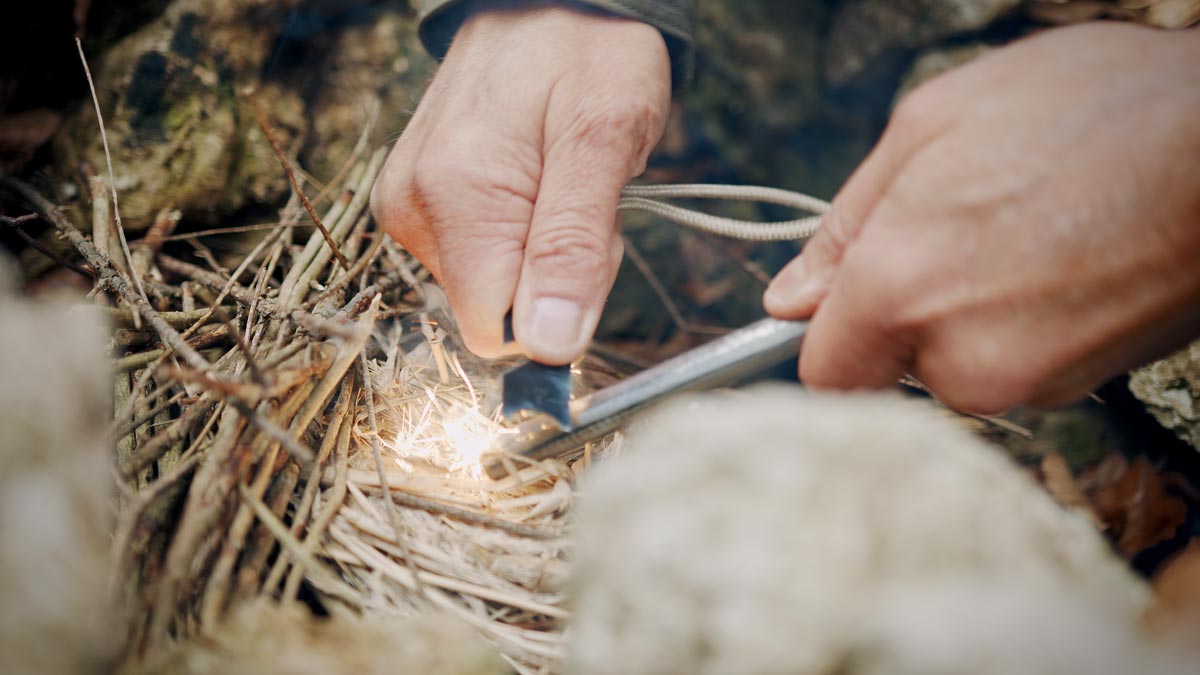 What to Look for in Bushcraft and Survival Clothing
When you are choosing clothing for your next bushcraft project or survival trip, there are a few important factors to keep in mind.
Have Sufficient Storage
Bushcraft clothing should not only be comfortable and practical but also provide enough storage space for the items you need to carry with you. Look for jackets, pants, and vests that have multiple pockets, loops, and straps to hold your knife, map, and everything else.
You need to have dedicated storage for all your survival gear, but you also need easy access to those items. Find a system that works for you and have a designated home for every item. This way you'll always know where your gear is stowed so that you can quickly grab what you need.
Comfortable, Breathable Fabric that Permits Freedom of Movement
When you are bushcrafting or surviving in the wilderness, you need to be able to move comfortably. Make sure that you will be comfortable in your clothing no matter the weather conditions.
Choose clothing that is made from durable, breathable fabric that will not restrict your movement. For example:
schoeller®-dynamic. An all-round functional fabric with exceptional stretchiness.

EtaProof. A densely woven cotton fabric that is windproof and water-resistant and boasts exceptional breathability.
Durability and Ruggedness
Bushcraft clothing needs to be able to withstand the tough conditions of the outdoors. Look for clothes that are made from sturdy fabric and have been reinforced in critical areas. They should also be resistant to tears, rips, and scratches.
You don't want your clothing to give up on you when you need it most. Simply put, your clothing should be able to withstand rugged terrain and harsh weather conditions.
Some of the best materials that offer the ruggedness you need are: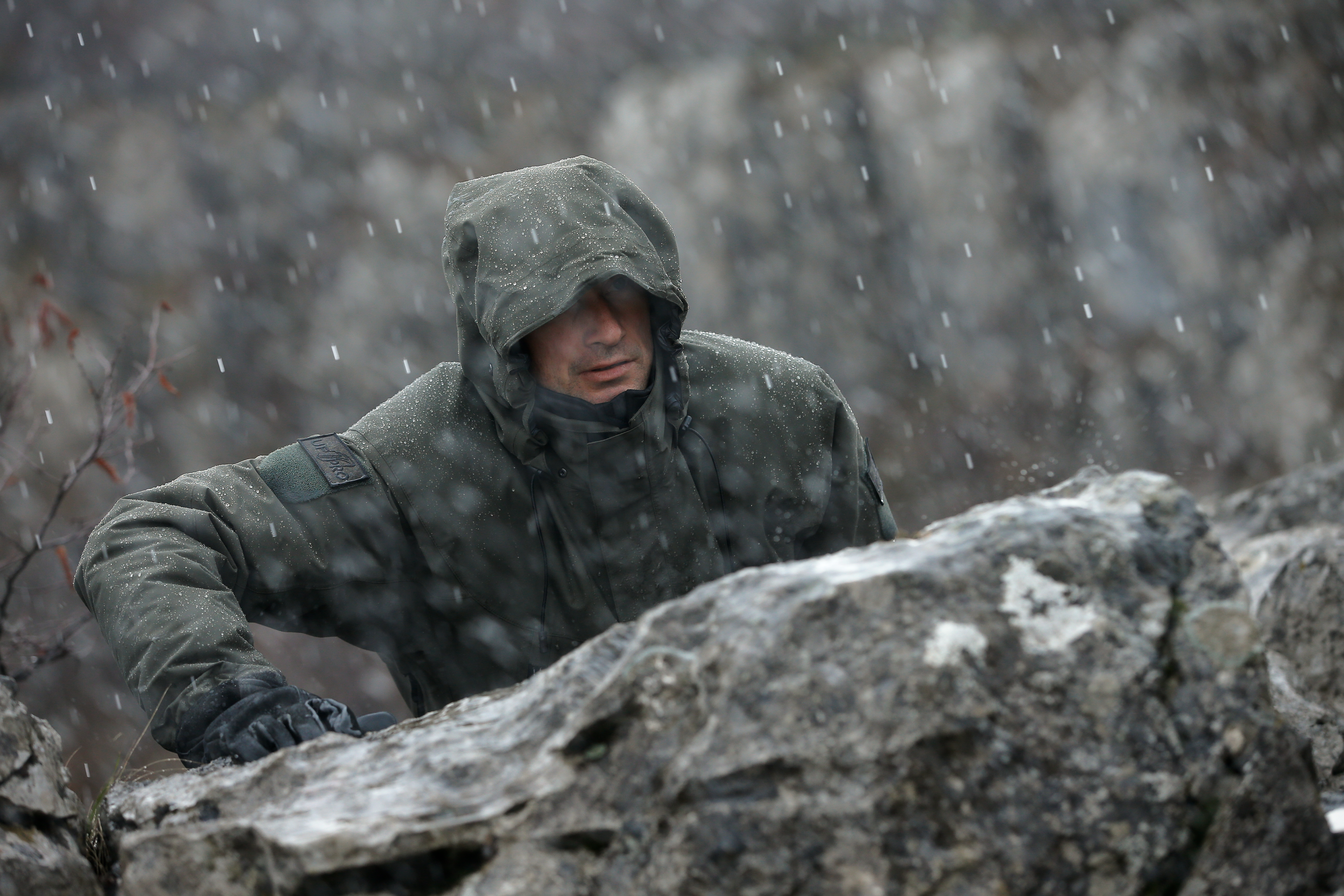 Waterproof and Windproof Materials
You should look for clothes that have a windproof and waterproof or water-repellent finish to help keep you dry in wet weather. This is especially important if you are bushcrafting in wet or windy conditions.
Look for clothing that is made from waterproof and windproof materials like:
EtaProof. Its highly technical weaving causes the fibres to swell and seal the fabric when it comes into contact with moisture.

GORE-TEX. Most GORE-TEX garments feature laminate construction that provides reliable protection against wind and wet weather.
Quiet Materials
This is a crucial factor because you wouldn't want to rustle around and attract unwanted attention from the wildlife or scare off your quarry. EtaProof is a fantastic material to choose when you're looking for a silent garment.
Types of survival jackets
When it comes to survival jackets, there are three main types:
Parka jackets

Bushcraft anoraks

Shell jackets
Now, let's talk about each of these types.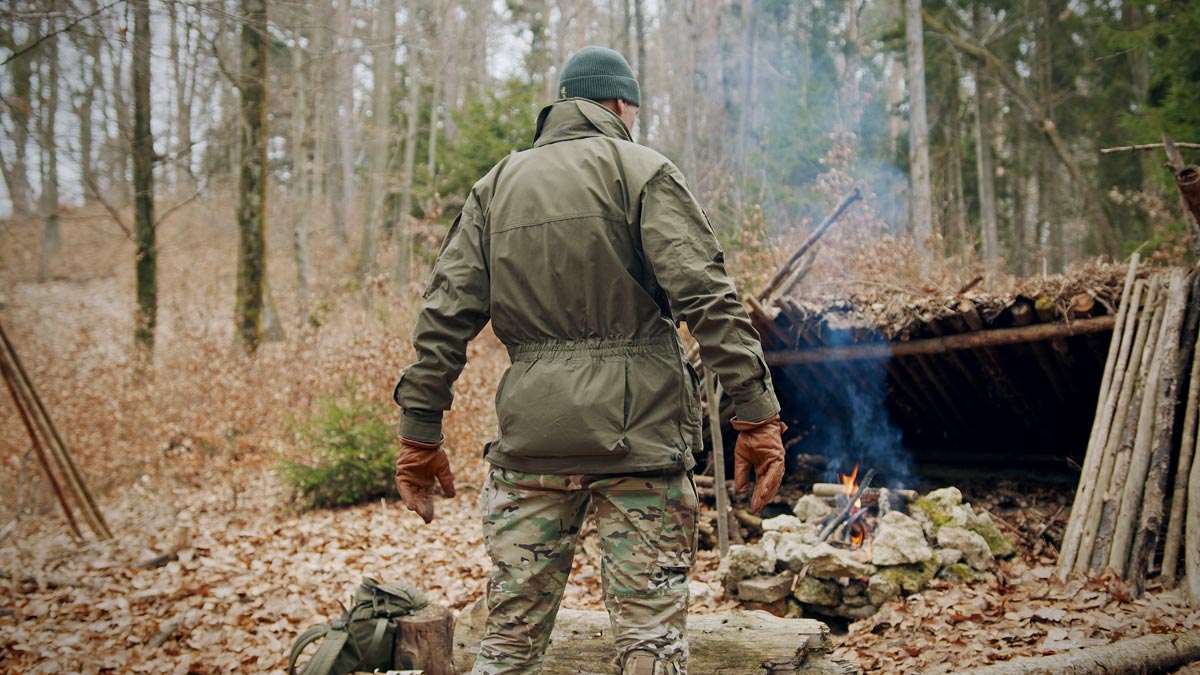 Parka Jackets
Parka jackets are renowned for their large pockets and storage capacity. Parkas that come in natural colours (as they often do) offer potential camouflage capability to help you blend in with your surroundings and avoid being seen by predators or prey. Parkas can be insulated or not and, depending on the material used, they can also be weatherproof.
Bushcraft Anorak
Anoraks are a lighter type of survival jacket best-suited for moderate weather conditions. They are often made from waterproof and windproof materials. The main difference between an anorak bushcraft jacket and a parka is the latter has a front opening and the former does not.
Shell Jackets
Shell jackets are the lightest type of wilderness jacket. They provide little to no insulation. They are also the most breathable type.
That being said, shell jackets are not appropriate for cold-weather conditions. However, shell jackets are good for warmer-climate layering.
The Perfect Survival Jacket for Bushcrafting
Now that we've looked at the different types of survival jackets, let's choose the best one for your next bushcraft project.
If you're planning to go bushcrafting, that means you are going to spend extended periods of time exposed to the elements, carrying all your essentials with you. We would say that a quality parka jacket is the way to go.
The M2 Parka will keep you warm and dry no matter what nature throws your way. Made of EtaProof material, this parka is comfortable, water repellent, windproof, and has a practical pocket configuration.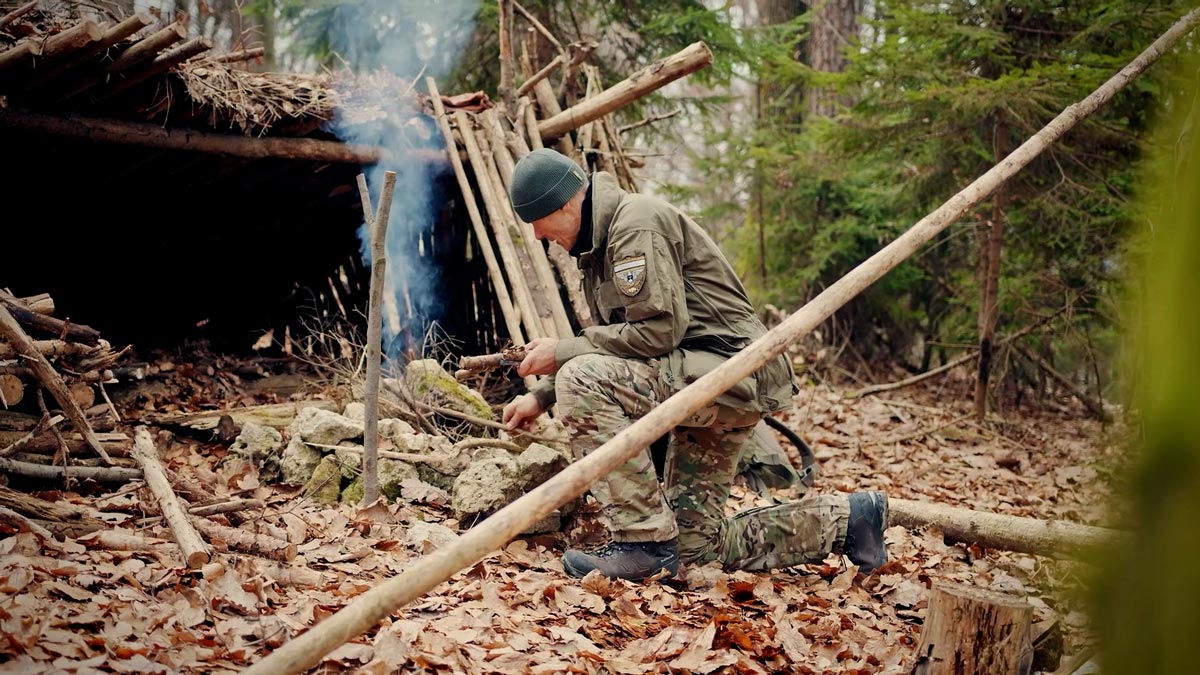 What Is a Parka Jacket?
A parka jacket is a heavy-duty coat that comes with a hood and big pockets for plenty of storage. It is typically made from quality materials that protect the wearer from wind and rain.
Parkas are designed to keep you warm and relatively dry in cold weather. They are perfect for bushcraft and survival trips.
This bushcraft essential is a must-have for anyone who wants to stay safe and comfortable in the cold weather. Make sure to choose a jacket that is made from durable, waterproof, and windproof materials. It should also have plenty of storage pockets so you can carry all your gear with you.
One of the most iconic parka jackets is the widely known M65 Parka. The design of our M2 Parka is based on it. And you can get a parka jacket in black or olive. Historically, fishtail parka jackets have provided superior insulation, keeping you warm in extremely cold temperatures. They also have been notable for their versatile style, which lets you dress up or down depending on the occasion.
Conclusion
Bushcrafting is all about being prepared for any situation. When assembling your list of survival gear, make sure you have everything you need to be safe and comfortable no matter what gets thrown your way.
With the right gear you'll be able to comfortably and conveniently overcome the challenges that go hand-in-hand with bushcrafting adventure. The UF PRO M2 Parka Jacket is the perfect survival jacket for your next bushcraft project not only because it offers excellent protection from the elements but also because it's incredibly comfortable and comes with lots of pockets for storing all your essential gear.