Superbly lightweight combat pants designed for ultimate performance in hot and temperate climates.
» More info
Tailor-made for your waist.
The first time you put on your Striker ULT Combat Pants, you'll right away notice how incredible the fit is at the waist. Credit for that goes to our new Waist/Flex system. It connects the pants to your waist and comfortably keeps them there as if they were a part of your body. No drooping or annoying folds even when fully loaded with gear. Maximising comfort and minimising the potential for skin chafing or blistering if you have to stay in your pants a very long time.
Feather light and breathable material mix.
The Striker ULT Combat Pants are a performance beast thanks to the smart materials used in their construction. By relying on a combination of top-class materials throughout, we've produced a pair of combat pants that offers durability as well as outstanding comfort.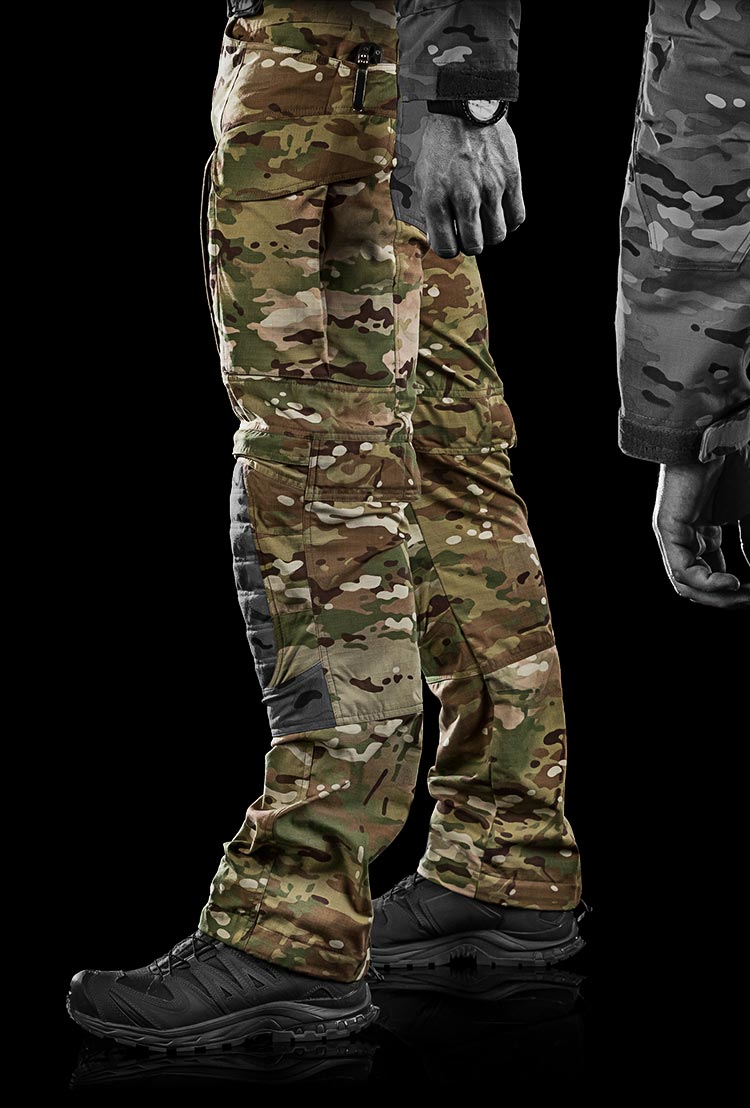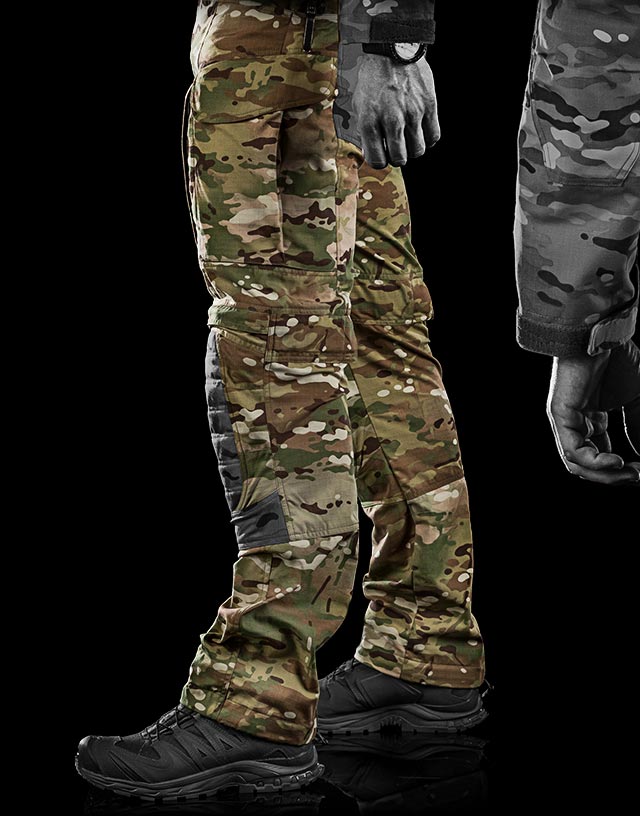 NyCo Extreme Ripstop
NyCo Extreme fabric has just the right set of properties for extreme hot weather. It has 3-times better tear-resistance, 10-times better breathability, and dries 35% faster than the current U.S. Mil-Spec for NyCo fabric. All that while shaving 17% off the weight.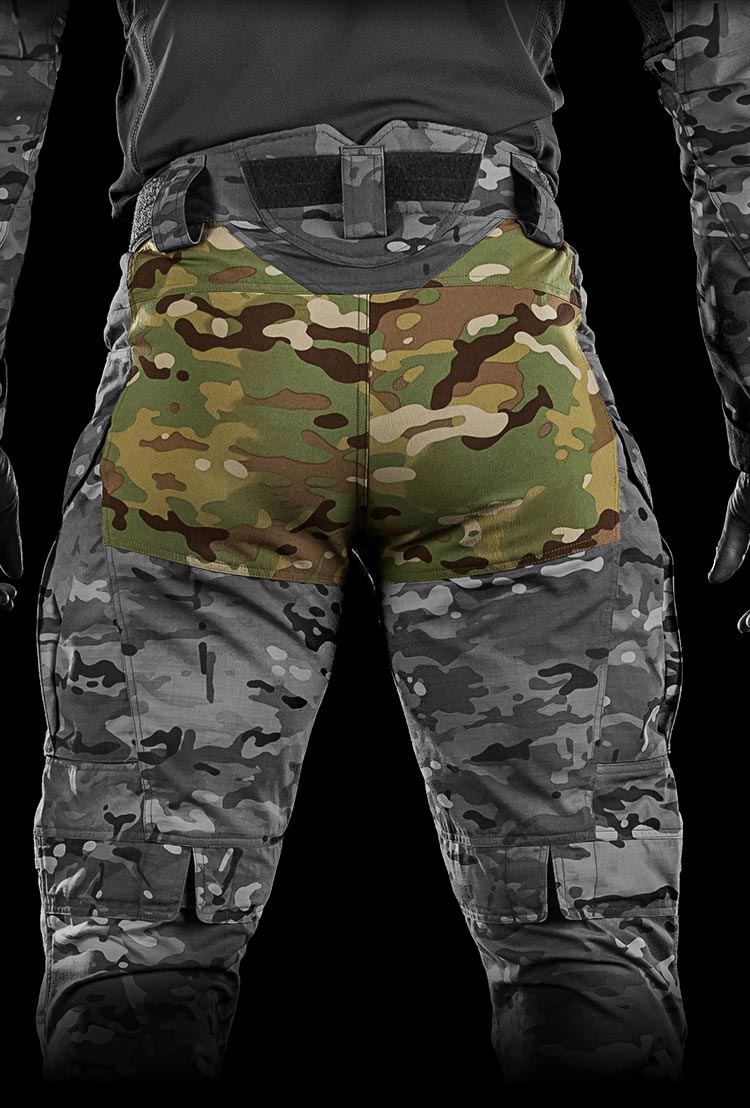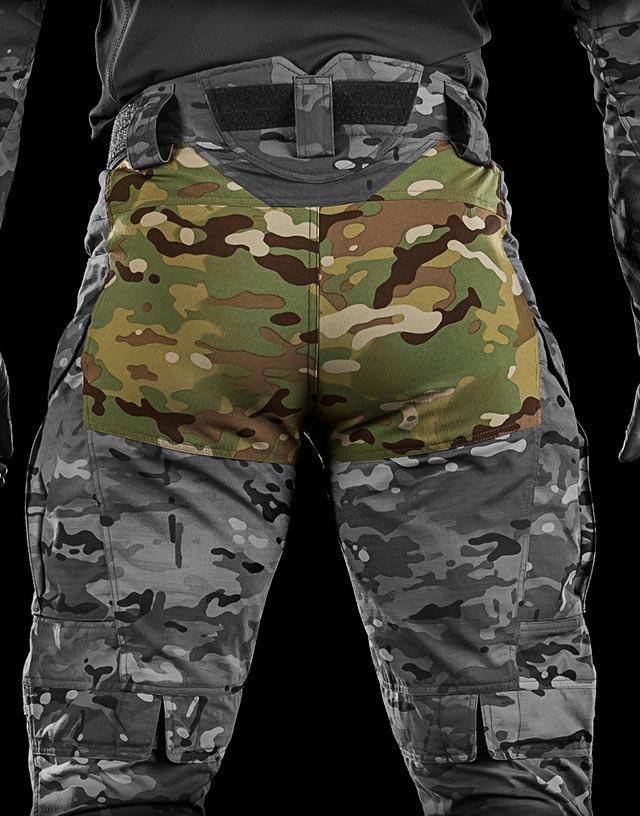 Schoeller-dynamic stretch
Thanks to Schoeller-dynamic stretch material, these pants have super-durable and extremely longlasting elasticity in all the right places. This gives you the freedom to move without feeling restricted or bound up. And it contributes to a perfect anatomic fit that will continue performing after years of use and countless washings.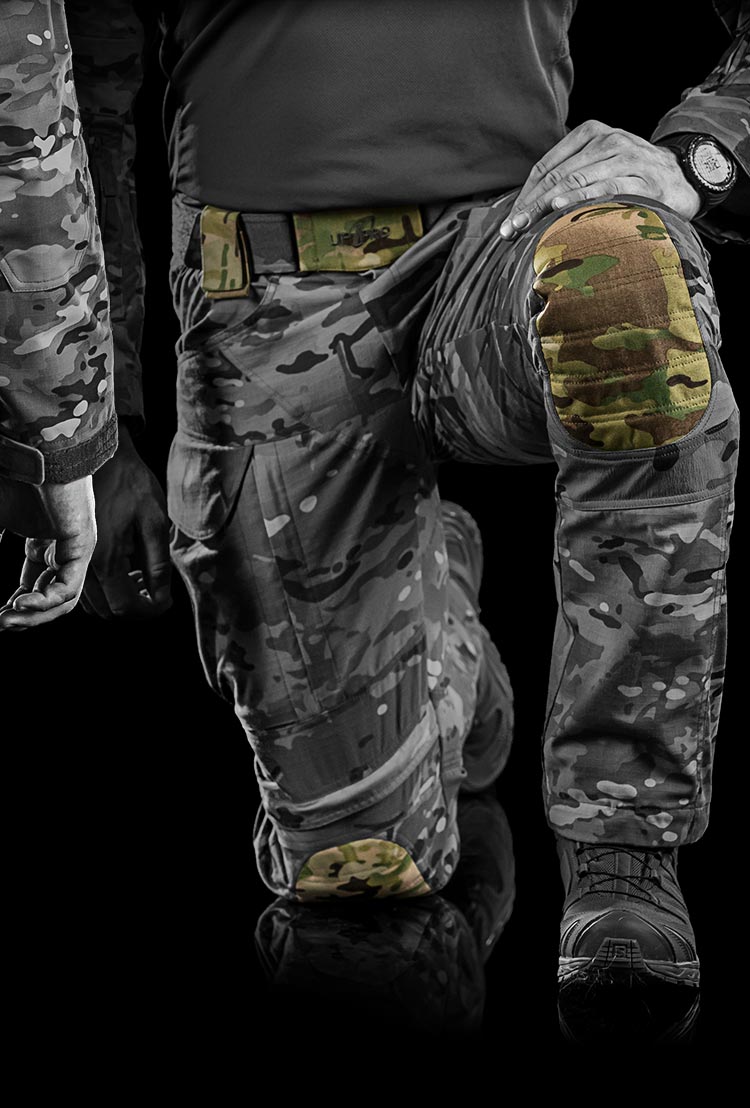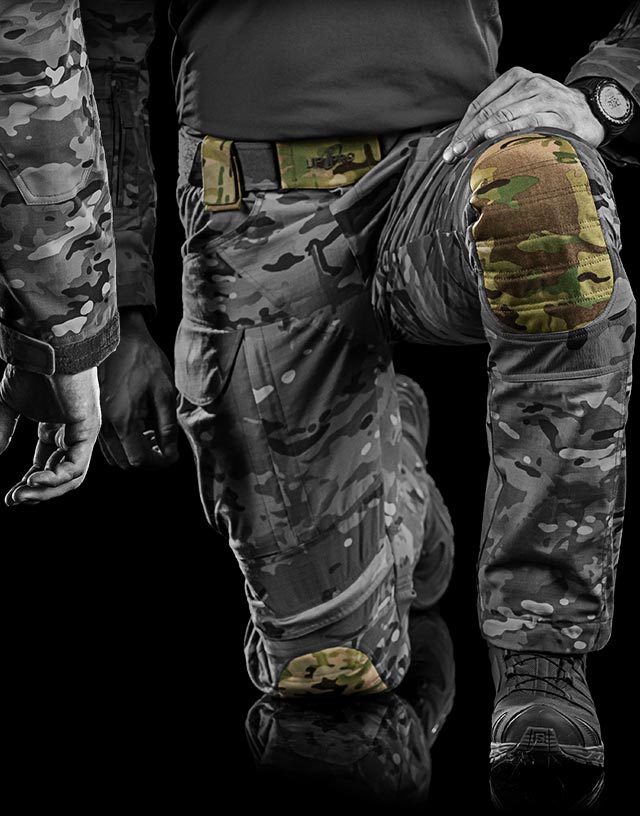 CORDURA® 500 Denier
Strategically incorporated abrasion-resistant CORDURA® fabric puts an end to your worries about friction damage. Reinforced knees prevent tearing while you're kneeling or crawling. And additional reinforcements on the belt loops and buckle work perfectly with your other gear.
Cooling airflow when you need it most.
There'll be times when the mercury rises so high that the NyCo Extreme material needs extra help keeping you cool. So we designed our Striker ULT Combat Pants with vents in the side pockets. Open them up and you'll let in a refreshing flow of air to increase your comfort on those otherwise unbearably hot days and nights.
Want still more relief from the heat? You can draw extra airflow from the hand pockets—we've constructed them with mesh. Also, there are openable vents in the lower sections of each leg. Don't worry if you start to sweat even with the additional airflow because the inside knees are lined with super moisture-absorbing and -evaporating 37.5™ Technology material.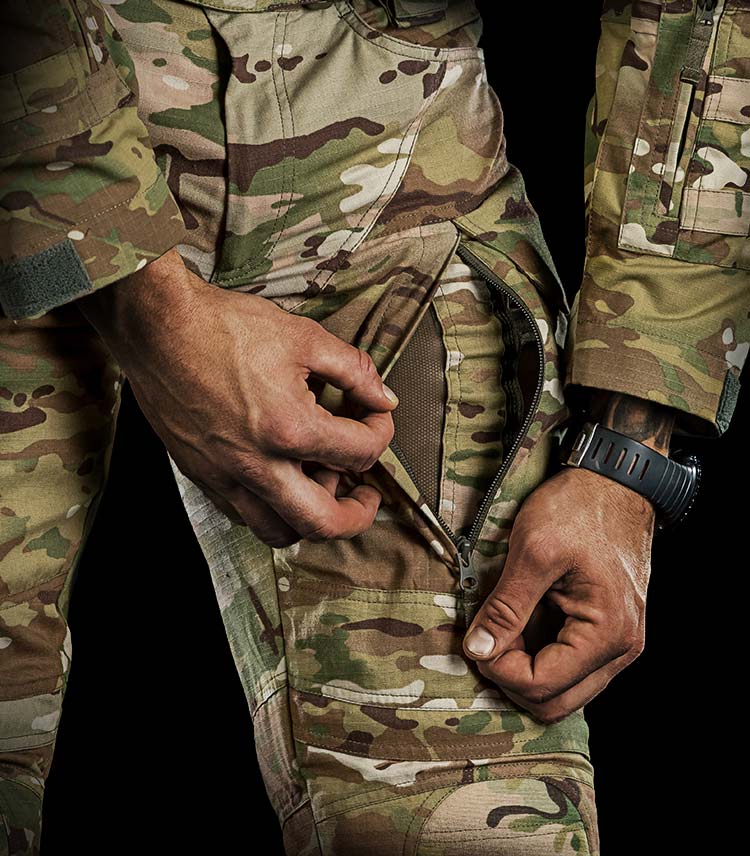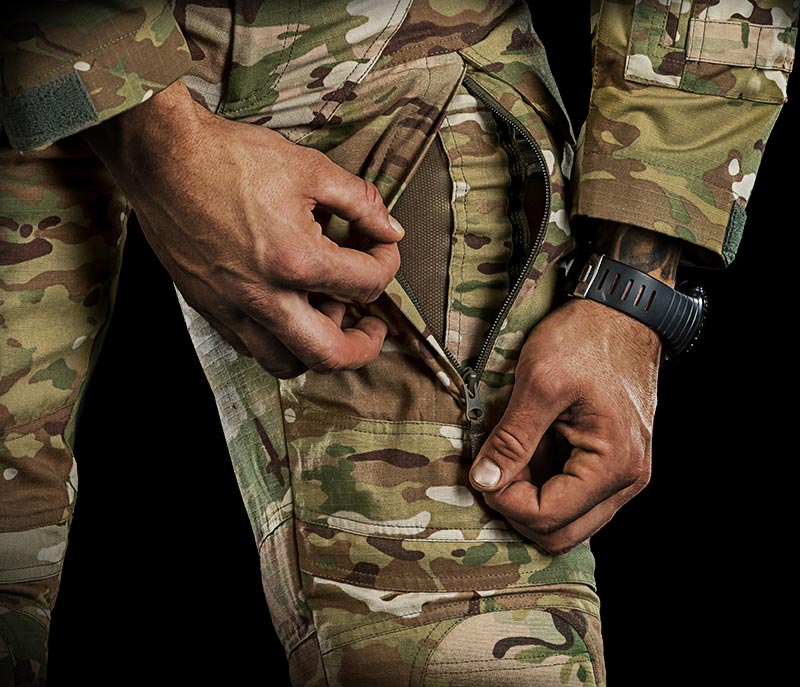 Side pocket vents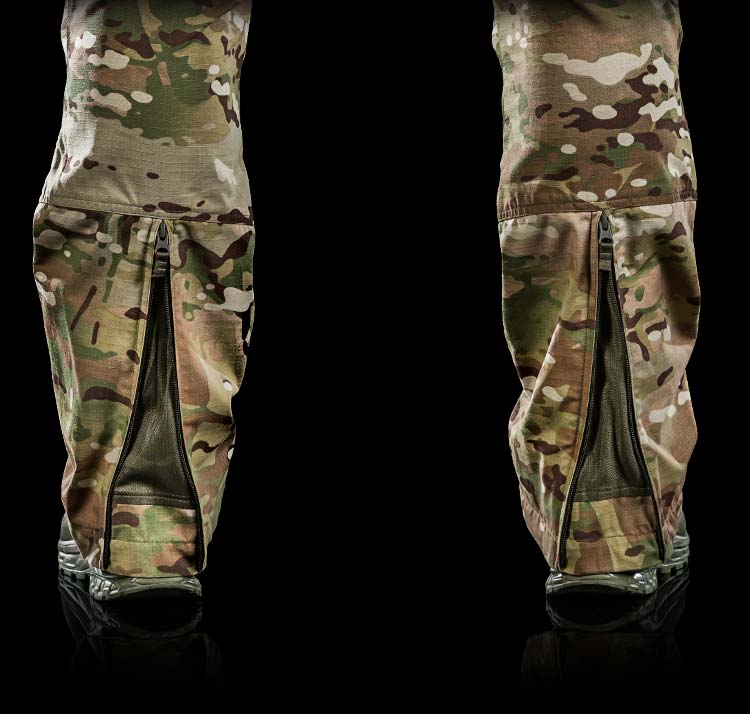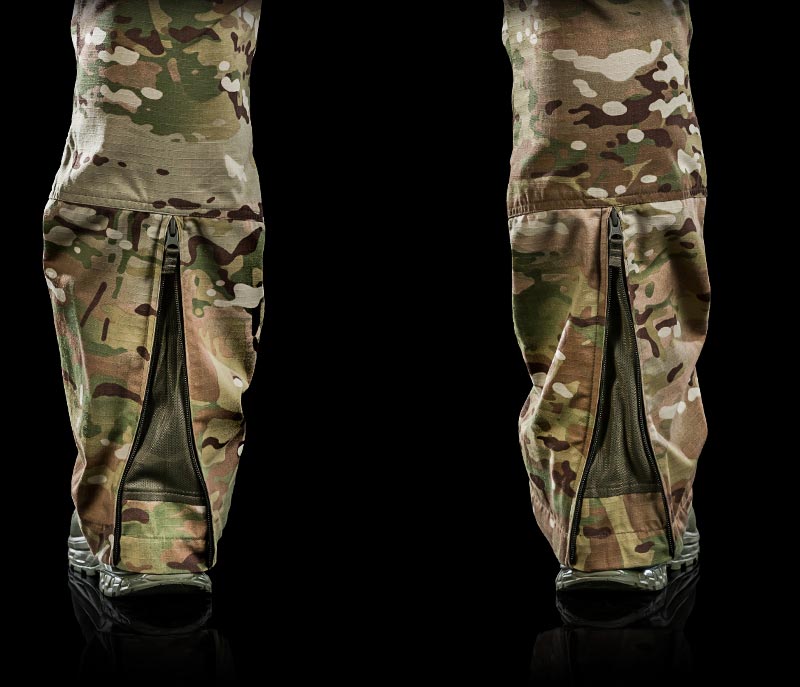 Lower leg vents
Ultra-large side pockets.
The side pockets are oversized to maximise the amount of essential gear you can carry. To prevent items from bouncing around inside as you run, jump, duck, or dodge, we've outfitted each side pocket with an interior bungee cord plus additional elastic bands. On top of that, the pockets have a sealable flap secured with Canadian rubber buttons. The side pockets also have a vertical zipper that makes it convenient to retrieve gear even while you're kneeling. And if you prefer pocket closures of Velcro rather than buttons, the pants come with a kit that lets you easily swap one for the other.
FAQs
What kind of knee pads can I wear with the Striker ULT?
Do the knee pads come with the Striker ULT Combat Pants?
How durable is the stretch material integrated into the Striker ULT?
Exceptionally durable. We use Schoeller-dynamic® stretch material, one of the toughest and best-performing stretch textiles on the market. Get more intel here.
What kind of fit do Striker ULT Combat Pants come in?
They come in a normal cut, just like your regular jeans. By combining different types of materials, we're able to build into these tactical pants all of the most frequently demanded features (such as knee pads and spacious pockets) without compromising freedom of movement.
What are the temperature ranges Striker ULT Combat Pants are designed for?
Lightweight, breathable Striker ULT Combat Pants are designed for use in extremely warm temperatures. They are suitable for hot, dry deserts and steaming wet tropics, but also for the moderate climates of Europe.
Are Striker ULT Combat Pants No-Melt/No-Drip?
The construction and used materials are compliant with most government organizations' NMND requirements.
Still not sure if uf pro is right for you?
Check out what our customers are saying about their experience.