STEP 1: POSITION THE VELCRO ON THE FLAP
Identify and mark the place on the middle section of the pocket where the Velcro's loop piece should be positioned. Be careful to not position it too high. Also be careful to avoid interfering with the elastic cord (it runs in a tunnel at the upper edge of the pocket). Once you have identified the correct position, sew the strip onto the pocket.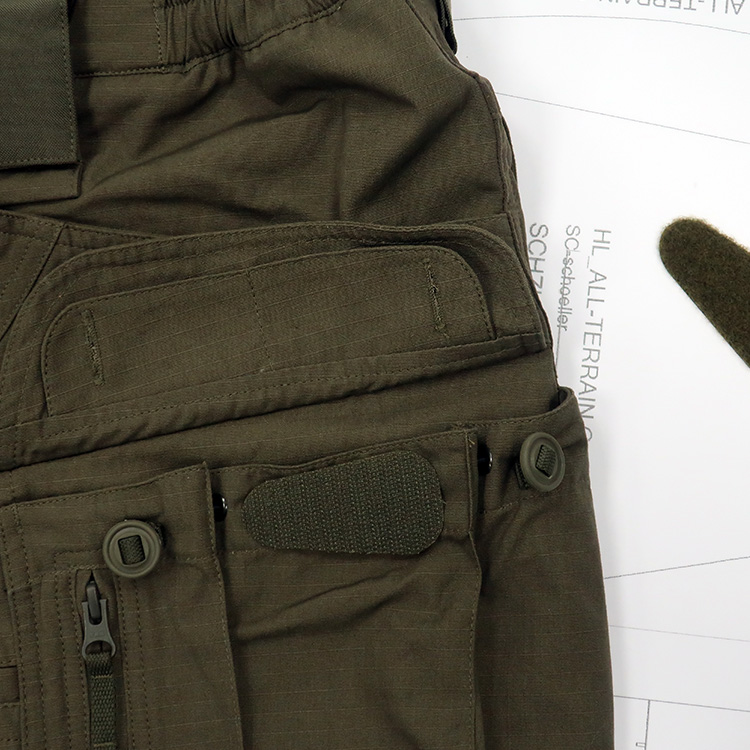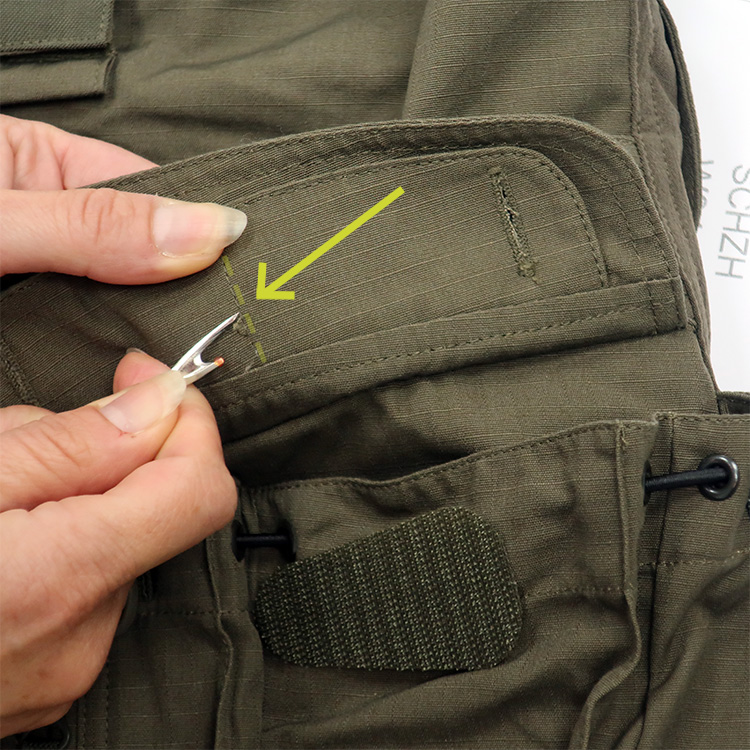 STEP 2: UNSTITCH THE CENTER SEAM OF THE FLAP
Now unstitch the center seam of the pocket's flap in order to separate its two material layers.
Position the hook part of the Velcro on the flap so that it catches the loop (which is attached to the pocket's center section) and sew it on in the correct position.
STEP 3: ADD THE CENTER STITCH TO THE FLAP
Test-fit, then connect the two material layers of the flap with a new center seam once you are satisfied by the way it works.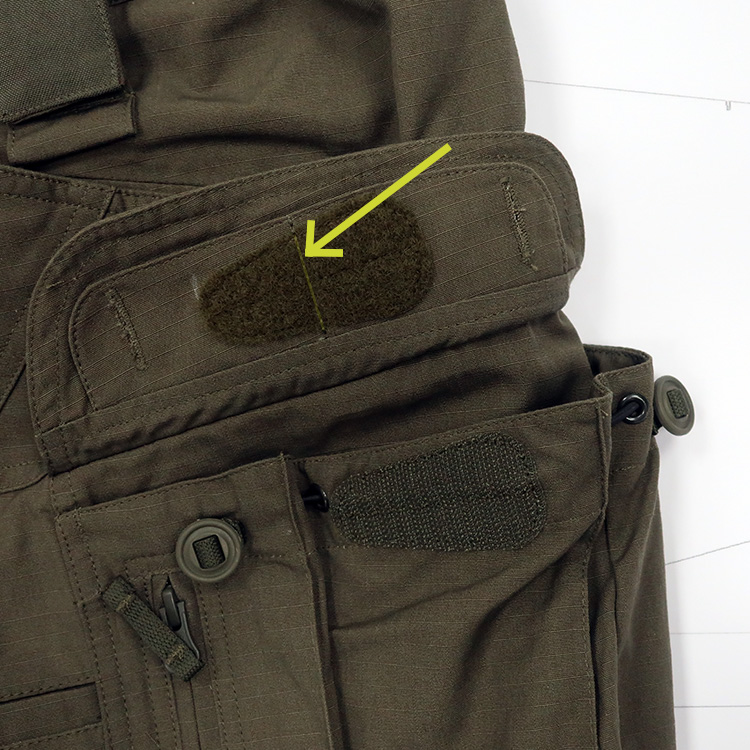 DOWNLOAD & PRINT THE INSTRUCTIONS.