P-40 Classic Gen.2 Tactical Pants
P-40 Classic Gen.2 Tactical Pants
The next generation of tactical pants. Excellent comfort. High-quality materials. Plenty of ultra-roomy pockets for your extra gear. Reliable knee protection.
» More info
Easily stow, access your essential gear.
P-40 Classic Gen.2 Tactical Pants come with seven spacious, function-driven pockets that allow you to pack an incredible amount of personal gear and compact hardware. Items you place in the zippered, large side-pocket can be extra well-secured by slipping them into one of the highly elastic interior pockets-within-a-pocket and then folding down the exterior Velcro-backed cover flap.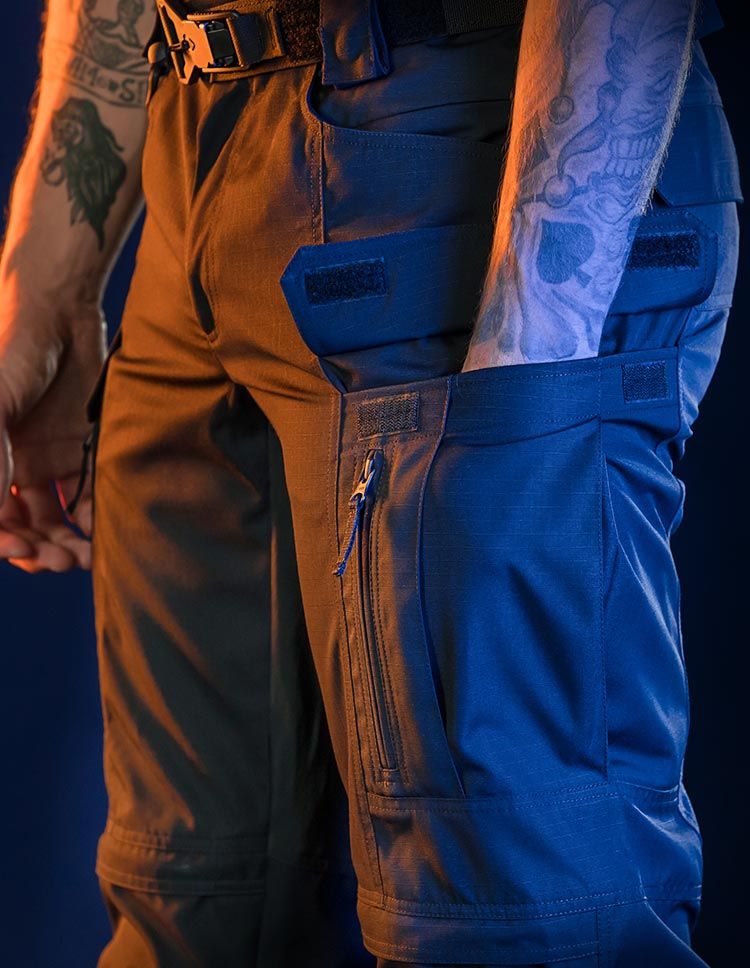 Two-way accessible side-pockets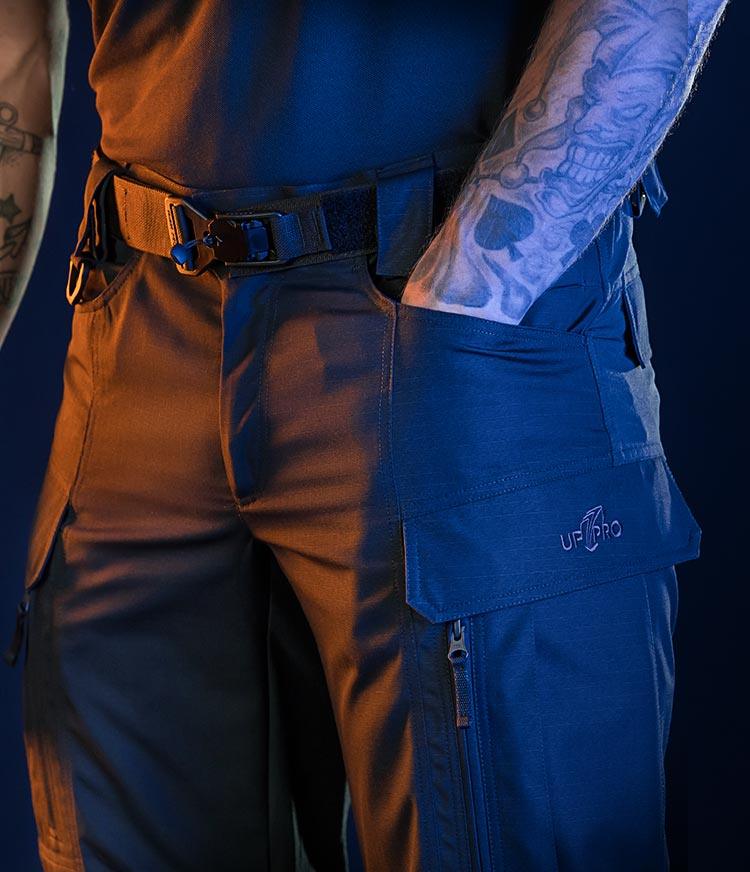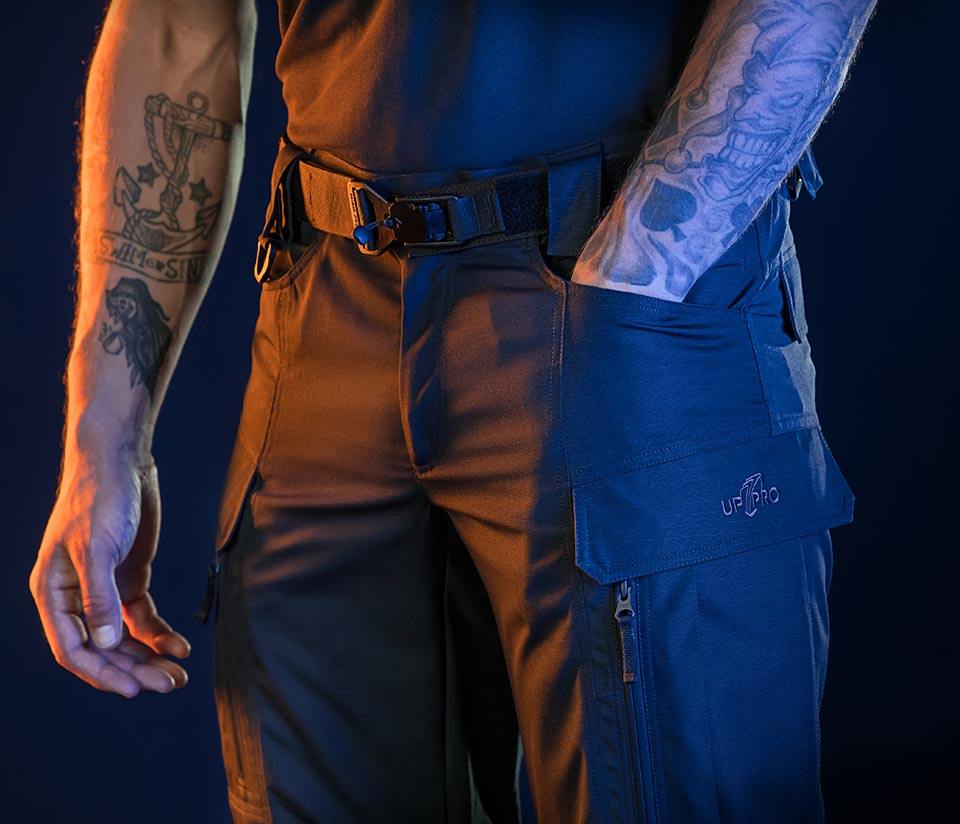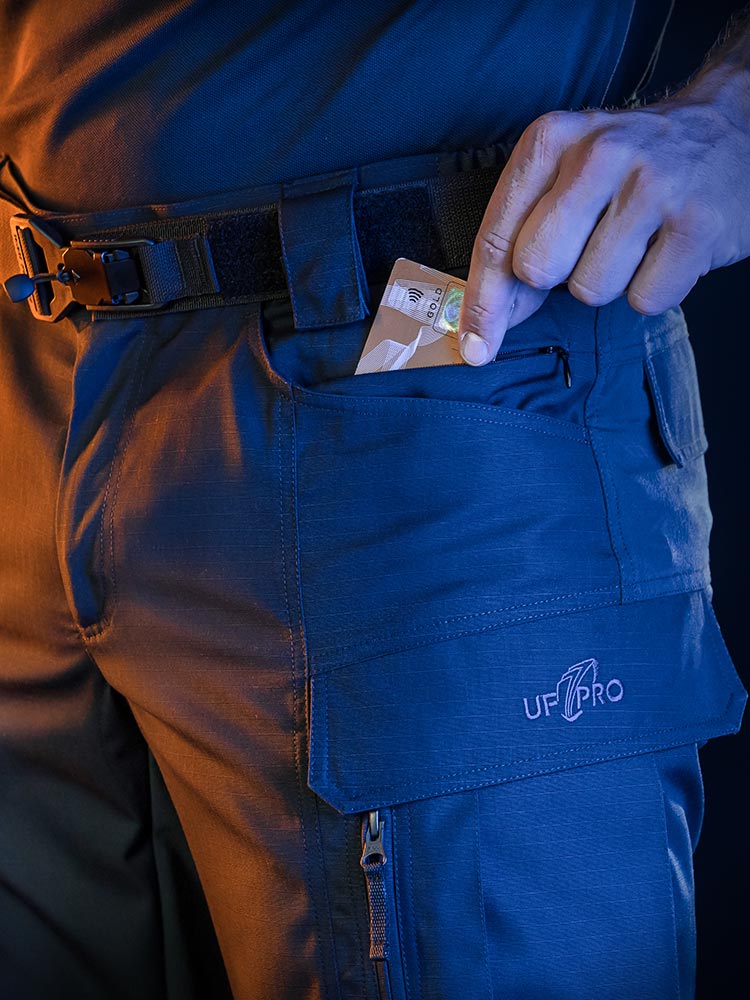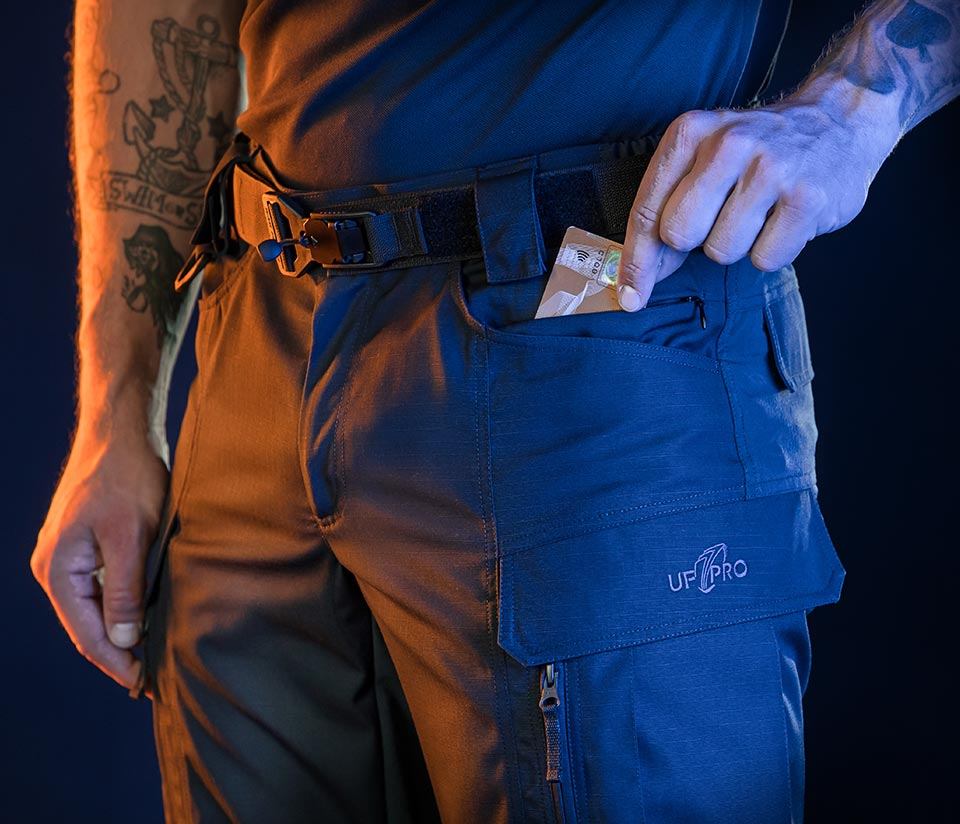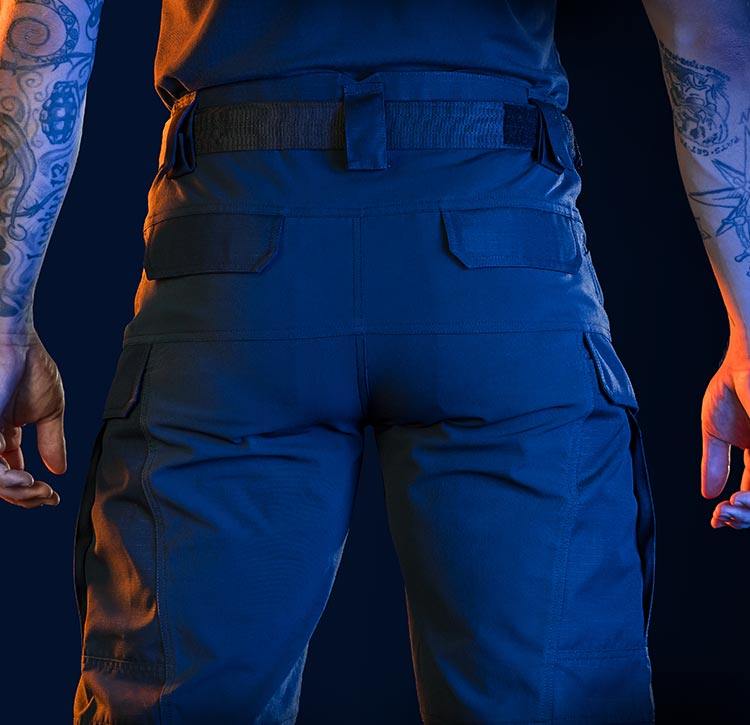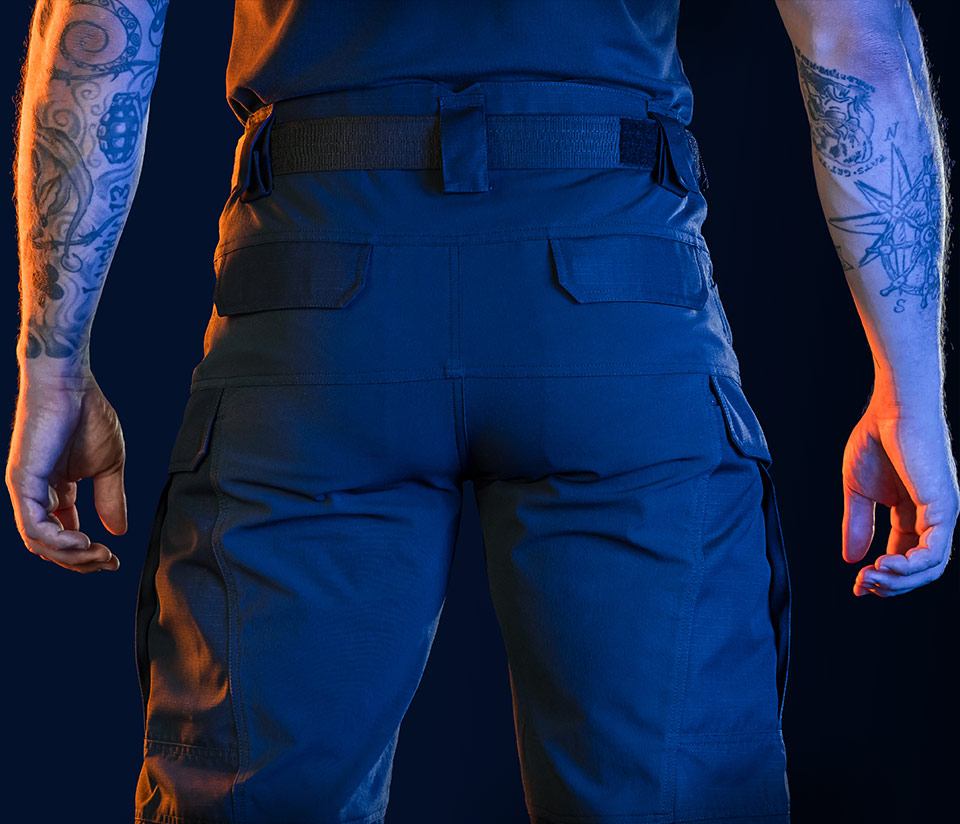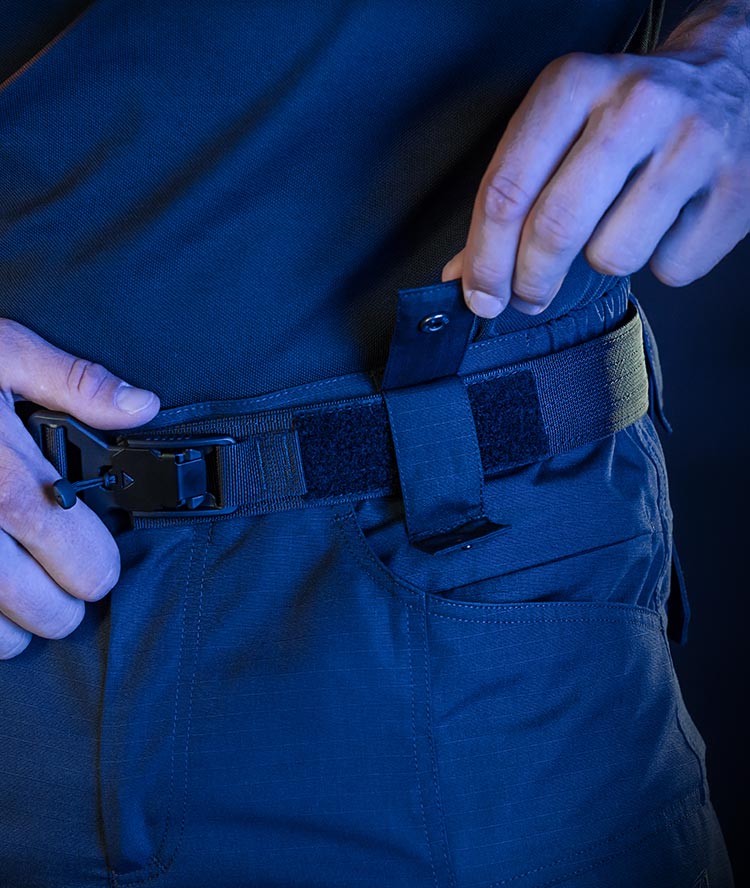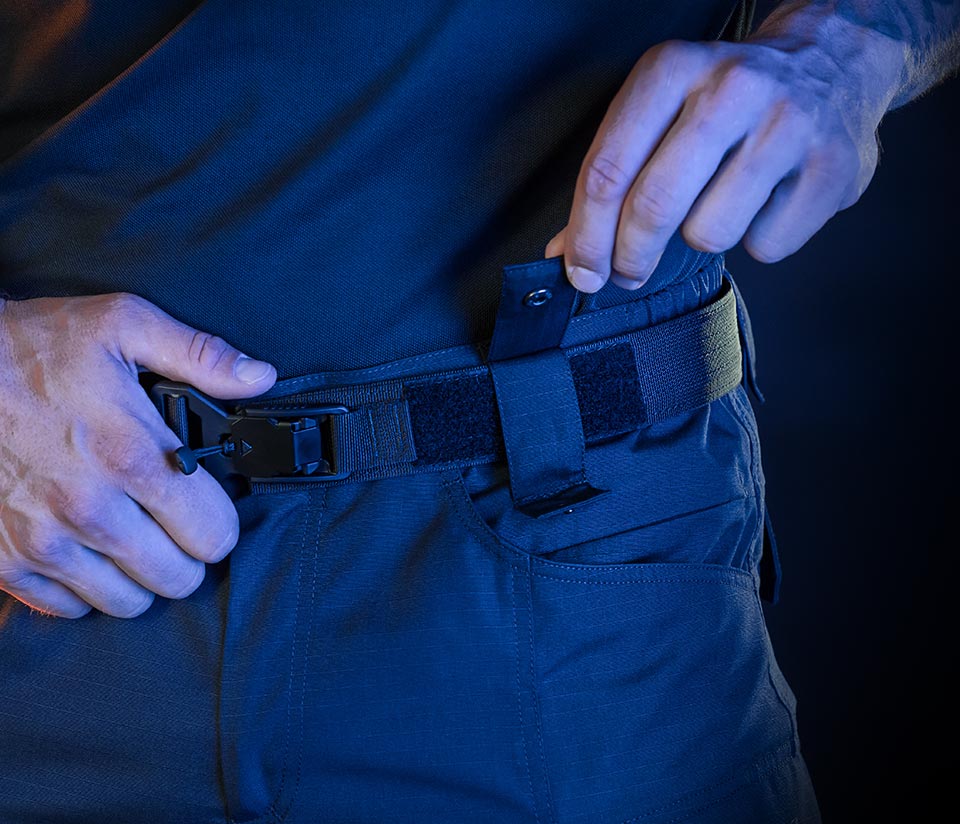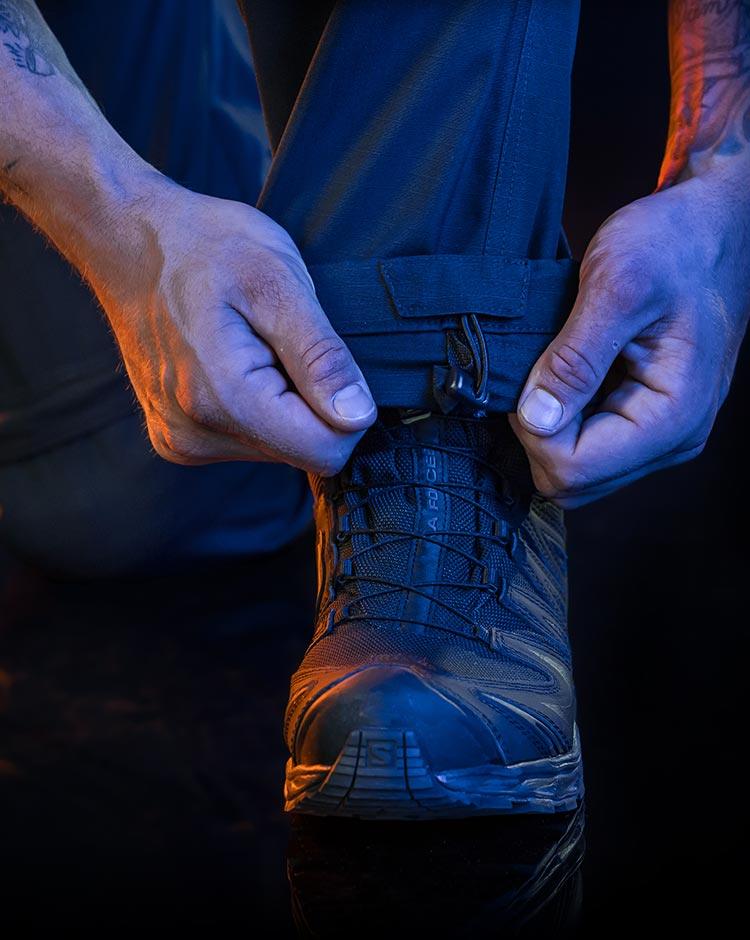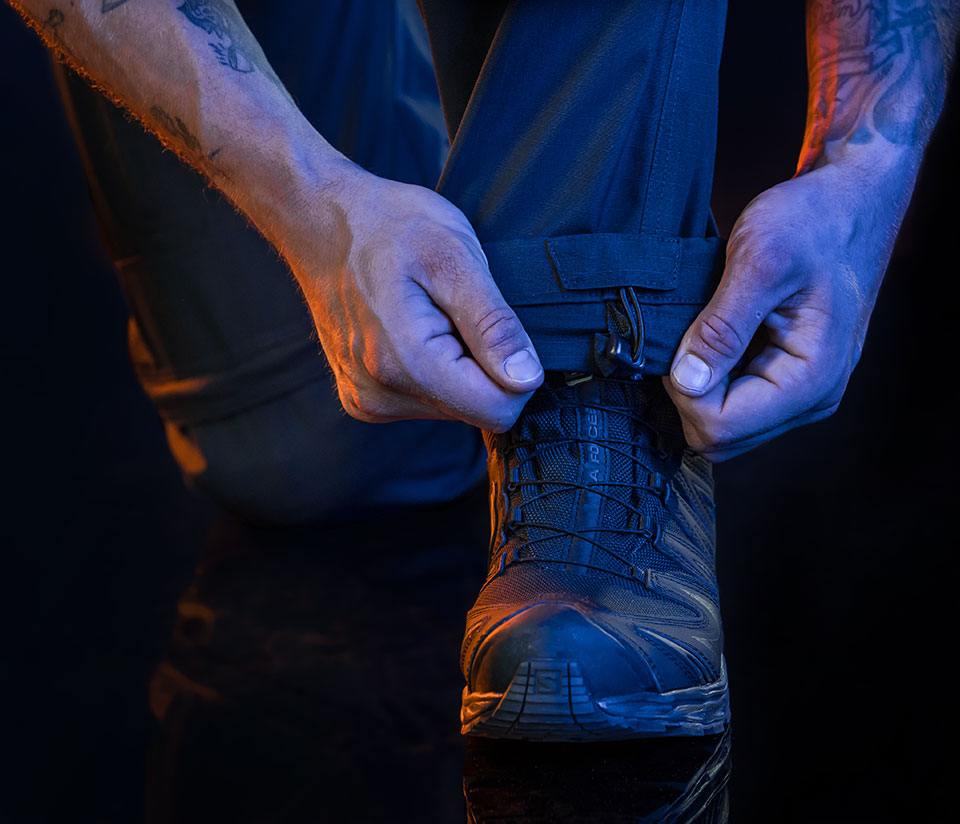 Width-adjustable lower leg
FAQ'S.
For what temperatures are the P-40 Classic Gen.2 suitable?
P-40 Classic Gen.2 Tactical Pants are ready for ops in a very wide range of temperatures, making them suitable for wear throughout the year.
Features for use in high temperatures:
The pants are made of highly breathable PolyCo ripstop material. This material dries quickly after wetting from sweat or even from a light rain shower. If you feel yourself overheating, the knee-pad receptacle pockets can be opened to provide additional airflow for cooling.
Features for use in cold temperatures:
In cold temperatures, you can endow the pants with exceptional windproofing and thermal insulation properties. Just insert a WINDSTOPPER liner, which easily zips into place and is made of antistatic material that prevents it from clinging to your skin (so you can stay comfortable).
How durable is the stretch material in the seat of the pants?
We use schoeller®-dynamic stretch material in the seat and it is extremely durable. Because we thoroughly tested it in the lab and in real-life scenarios before settling on it, we know that schoeller®-dynamic has the top-level durability/stretch properties our military and law-enforcement customers have told us they need.
Moreover, this schoeller®-dynamic fabric retains its effectiveness and functionality even after years of regular washings thanks to its unique bi-elastic stretch properties. You can read more about that here.
Which knee pads can I use with the P-40 Classic Gen.2?
We designed these tactical pants for total compatibility with our 3D Tactical Knee Pads. These pads are available in two versions: CUSHION, for additional cushioning while kneeling a long time; and IMPACT, for foam-based absorbency protection against sudden, high-energy impacts.
Importantly, 3D Tactical Knee Pads feature a smart design that lets you increase the level of protection you receive by adding Solid Pads to shield against sharp-object punctures.
What's the difference between P-40 Classic and P-40 Classic Gen.2?
If you own a pair of the first-generation Classic model, you'll recognize in the second-generation version several design elements carried over from the original Classic.
For example, the original featured a large, two-way accessible thigh-pocket with a Velcro closure system. We translated that concept to the P-40 Classic Gen.2 model.
However, we also incorporated a number of new enhancements unique to the reinvented Classic.
What's new with Gen.2?
Improved durability
Construction of the next-generation Classic model employs a seam-overlapping technique that reduces the amount of critical points—those places where your pants could conceivably become snagged by sharp objects and, as a result, rip open. This seam-overlapping technique not only cuts the risk of rips but also makes the pants much more hardy and hard-working all around.
Improved pockets design.
The large thigh-pocket now includes interior compartments made of  schoeller®-dynamic material. This allows you to pack the pocket with extra gear and keep it securely in place (the design and construction of the compartments are such that items inside won't shift as you move, meaning the pants will perform better and keep you more comfortable in addition to letting you go about your work without worrying that important stuff might spill out...because it won't).
Redesigned shape and larger rear stretch-panels
We've increased the size of the stretch panels in the back and changed their overall shape to significantly boost performance. Now you'll be able to move even more freely than before—and non-restrictive mobility was something for which the original P-40 Classic was already widely known.
Enhanced knee section
We modified the cut of the pants to give them superb anatomic fit. But this modification also benefits the knees: as a result, when you insert knee pads (there's a special receptacle pocket for them), they stay right where you put them without need of straps or adjustments. What's more, the inserted pads do their work unobtrusively.
Are the knee pads and WINDSTOPPER liner included?
Each is available as an add-on.
Still not sure if uf pro is right for you?
Check out what our customers are saying about their experience.