See all UF PRO Tactical Gear in PenCott GreenZone
Get more intel about PenCott GreenZone
Who created PenCott GreenZone?
It was designed by Dom Hyde of UK Hyde Definition. The PenCott series is named after Sir Roland Penrose and Dr. Hugh B. Cott, a pair of acclaimed British camouflage pioneers whose work played an important role in determining the outcome of World War II.
For which environments is PenCottGreenZone suitable?
The unique digital print characteristics of PenCott GreenZone CP make it right at home in verdant temperate, tropical, or semi-tropical terrain. However, it's also a strong year-'round performer in even the dense forests of Europe.
What materials do you use in your PenCott GreenZone tactical gear?
UF PRO tactical gear employs genuine PenCott® GreenZone materials consisting of 50/50 Nylon-Cotton ripstop (with crease-resistant finish) and 500D Cordura nylon.
Browse other camouflage patterns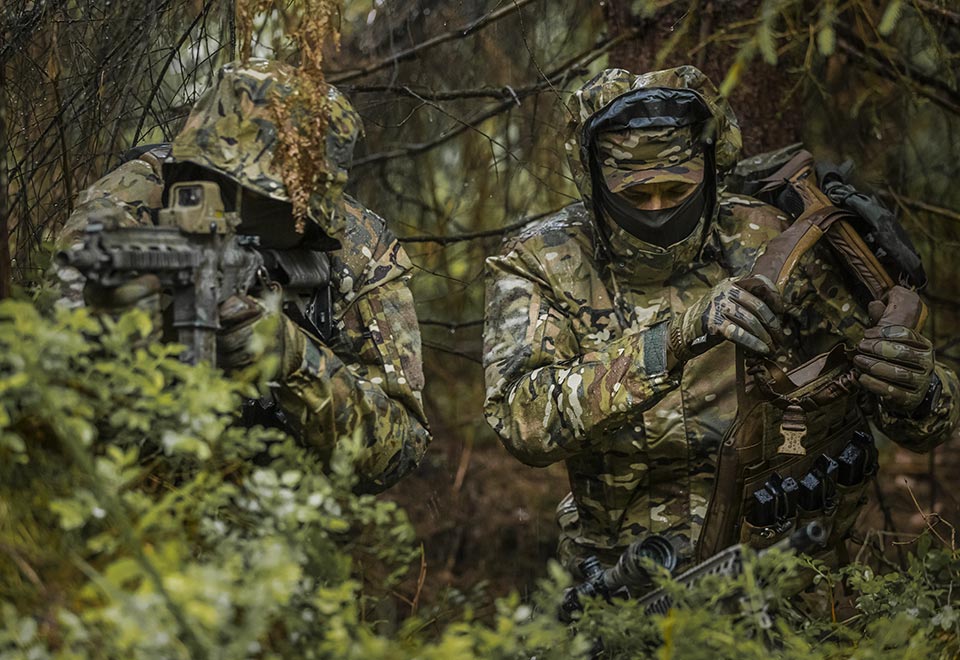 MULTICAM
The United States Army's official camouflage pattern in Afghanistan, and adopted by armed forces around the world.