See all UF PRO Tactical Gear in PenCott GreenZone
Get more intel about PenCott GreenZone
Who created PenCott GreenZone?
It was designed by Dom Hyde of UK Hyde Definition. The PenCott series is named after Sir Roland Penrose and Dr. Hugh B. Cott, a pair of acclaimed British camouflage pioneers whose work played an important role in determining the outcome of World War II.
For which environments is PenCottGreenZone suitable?
The unique digital print characteristics of PenCott GreenZone CP make it right at home in verdant temperate, tropical, or semi-tropical terrain. However, it's also a strong year-'round performer in even the dense forests of Europe.
What materials do you use in your PenCott GreenZone tactical gear?
UF PRO tactical gear employs genuine PenCott® GreenZone materials consisting of 50/50 Nylon-Cotton ripstop (with crease-resistant finish) and 500D Cordura nylon.
Browse other camouflage patterns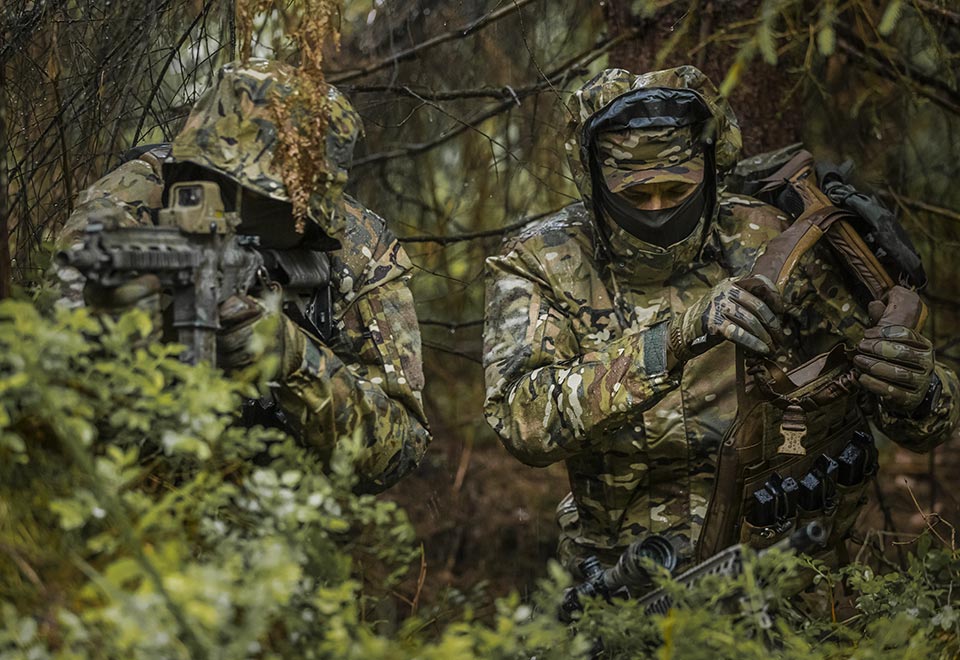 MULTICAM
The United States Army's official camouflage pattern in Afghanistan, and adopted by armed forces around the world. Ideal for use in an impressively wide range of locations, situations, and conditions. Its high-tech pattern shapes and sizes work hand-in-glove with a unique color profile (shades of brown, green, and tan) to disrupt your visual traces and near-IR signature.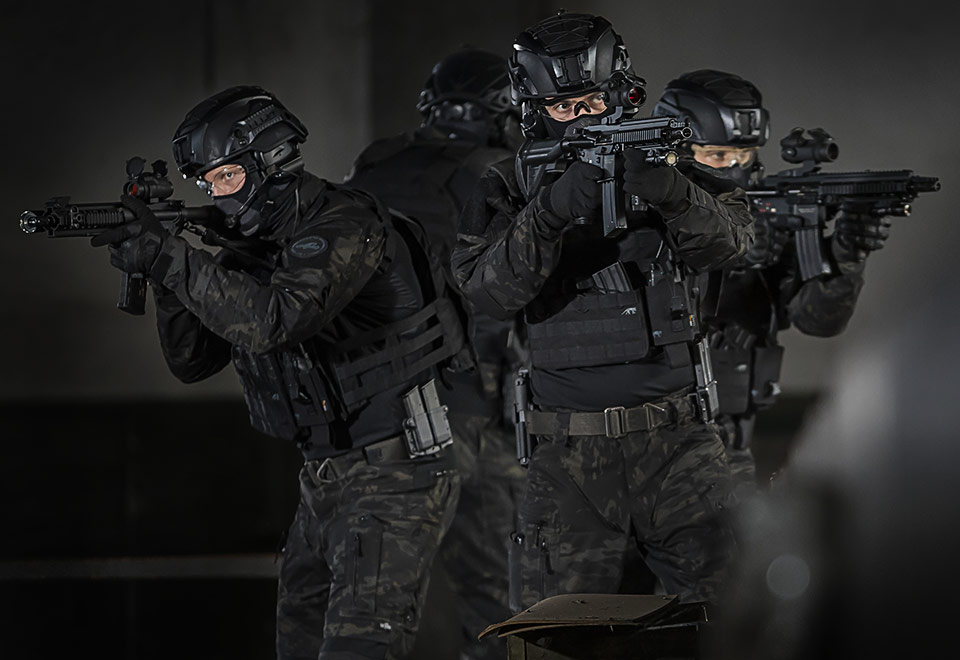 MULTICAM BLACK
This Multicam black pattern shows up a lot in the tactical apparel worn by police and military special-forces teams. Well, shows up might not be the best choice of words because this camo pattern does the exact opposite of show up if worn during night operations—then you're as close to invisible as you can get. Mainly, though, you wear Multicam black to project authority.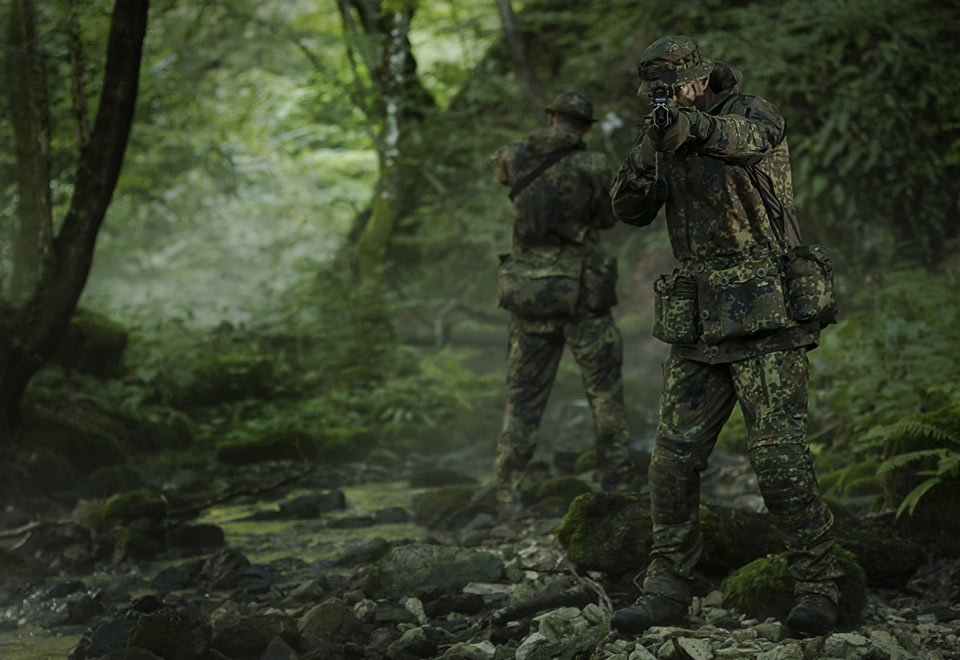 FLECKTARN
The official concealment system of the German army, Flecktarn camo employs the science of perceptual psychology to let you stay out of sight. Consists of a mottled pattern with no fewer than three and as many as six colours matching those of nature in Central Europe's forests. Excellent visual disruption properties.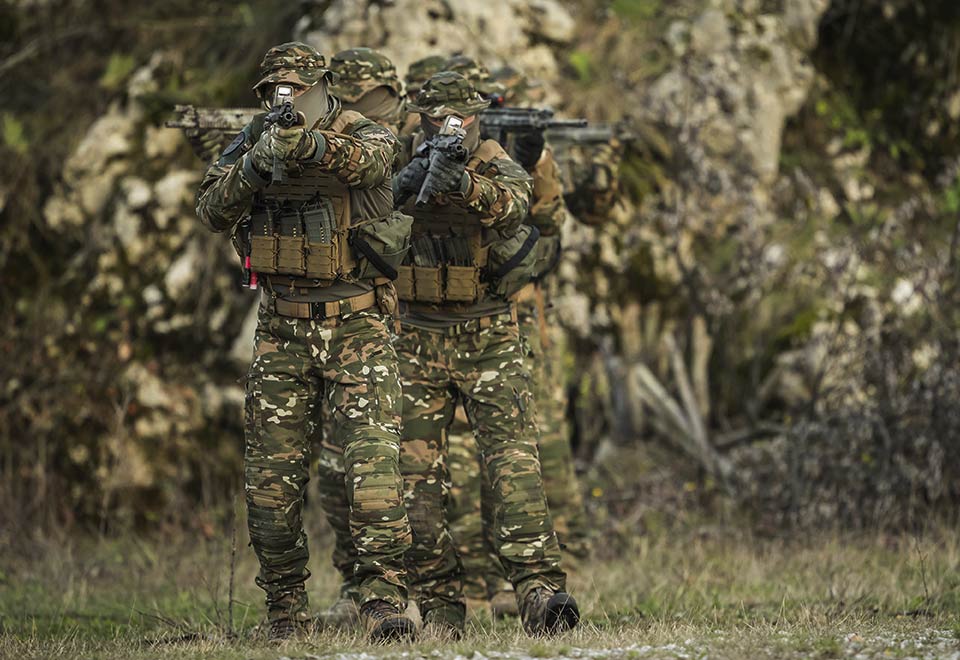 SLOCAM
Whether your aim is to hide a single army sniper or conceal an entire Marine Corps regiment, you need to look into outfiting with SloCam. Employs a mix of olive-green and brown-green shades that makes anyone positioned amidst trees or shrubbery exceptionally difficult to spot from a distance. Harmonizes with NATO's prefered colours and patterns for member-nation troops engaged in joint operations.