All UF PRO gear in MultiCam
Get more intel about MultiCam.
MultiCam was first introduced in what year?
First introduced in 2002, MultiCam was designed for multi environment use by the U.S. Army. In 2010, this pattern officially replaced the Army's then Universal Camouflage Pattern (UCP). At the time, the old UCP was used by units deployed to Afghanistan for operation Enduring Freedom (codename OEF-CP).
What colours make up MultiCam?
The pattern is designed from a seven-colour scheme, ranging from brown to green. MultiCam's background features a brown to light tan gradient overprinted with a dark green, olive green, and lime green gradient. Additionally, it has a top layer of opaque dark brown and cream-coloured shapes spread throughout the pattern.
How effective is the MultiCam pattern?
It blends well in many environments, elevations, seasons, weather conditions, and times of day. The design takes advantage of the way the eye and brain work. Only a very small portion of the eye perceives colour, shape, and volume. It relies heavily on the brain to fill in what gets left out.
It tricks both the eye and brain into perceiving the pattern as simply part of the background.
Is MultiCam considered a digital or analog camouflage pattern?
MultiCam is a digital camouflage pattern, meaning that it is generated by a computer. Most digital patterns are pixelated because they are easier to create on a computer. Programming a million blotches is harder than having a computer produce patterns of differently colored squares.
Are OCP and MultiCam the same?
OCP is a U.S. Army term that stands for Operational Camouflage Pattern. MultiCam is the Army's current OCP and is codenamed Scorpion.
However, as of October 2019, a variation of MultiCam/Scorpion known as Scorpion W2 was placed into service. Scorpion W2 employs the same geometric shapes as MultiCam/Scorpion. But Scorpion W2's colours are darker and more pronounced (compare the difference in the image below).
Nations employing Multicam currently are Australia, Chile, Georgia, Maldives, Netherlands, New Zealand, and Panama. Multicam has been officially adopted by Denmark to replace its long-standing M84 pattern. A variation is licensed to Montenegro. MultiCam is also used by various SF Units around the world.
Browse other camouflage patterns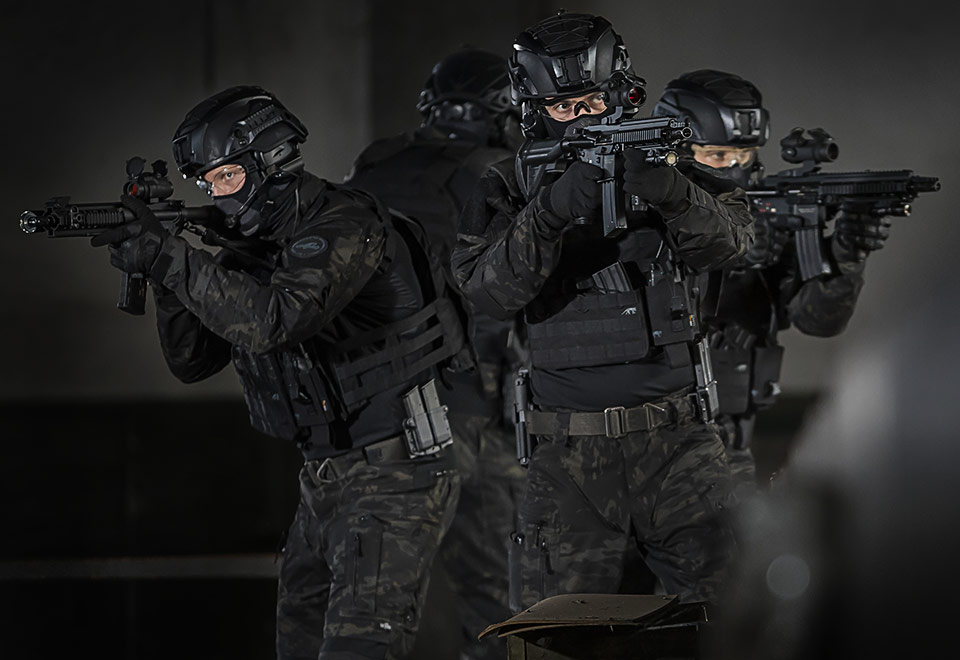 MULTICAM BLACK
This Multicam black pattern shows up a lot in the tactical apparel worn by police and military special-forces teams. Well, shows up might not be the best choice of words because this camo pattern does the exact opposite of show up if worn during night operations—then you're as close to invisible as you can get. Mainly, though, you wear Multicam black to project authority.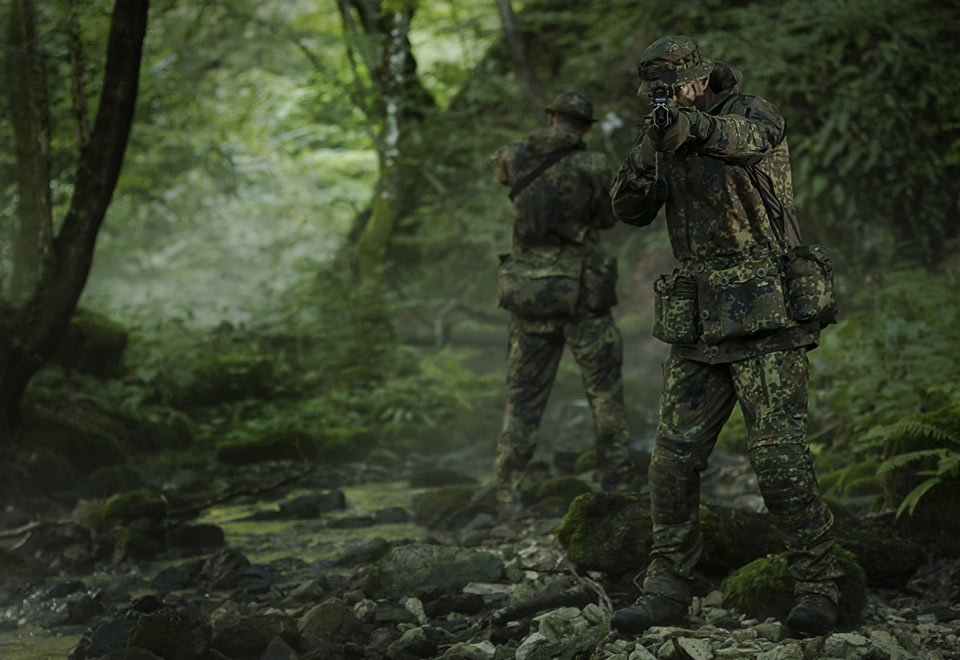 FLECKTARN
The official concealment system of the German army, Flecktarn camo employs the science of perceptual psychology to let you stay out of sight. Consists of a mottled pattern with no fewer than three and as many as six colours matching those of nature in Central Europe's forests. Excellent visual disruption properties.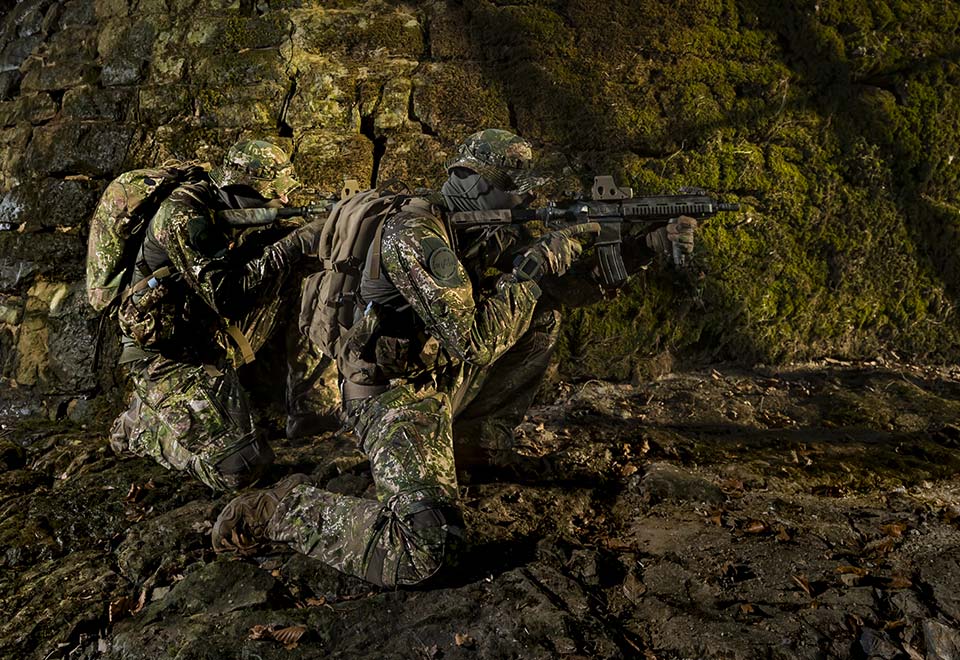 CONCAMO
CONCAMO is short for "confusion camouflage." Produces 60 layers of perceivable depth from just 8 colours arrayed in a scientifically configured pattern of shapes and shades. Works so well at tricking your brain into not seeing what's there that you'll have no confusion at all about choosing it for your next op in forests, grassy plains, mountain terrain, arid zones, villages, or cities.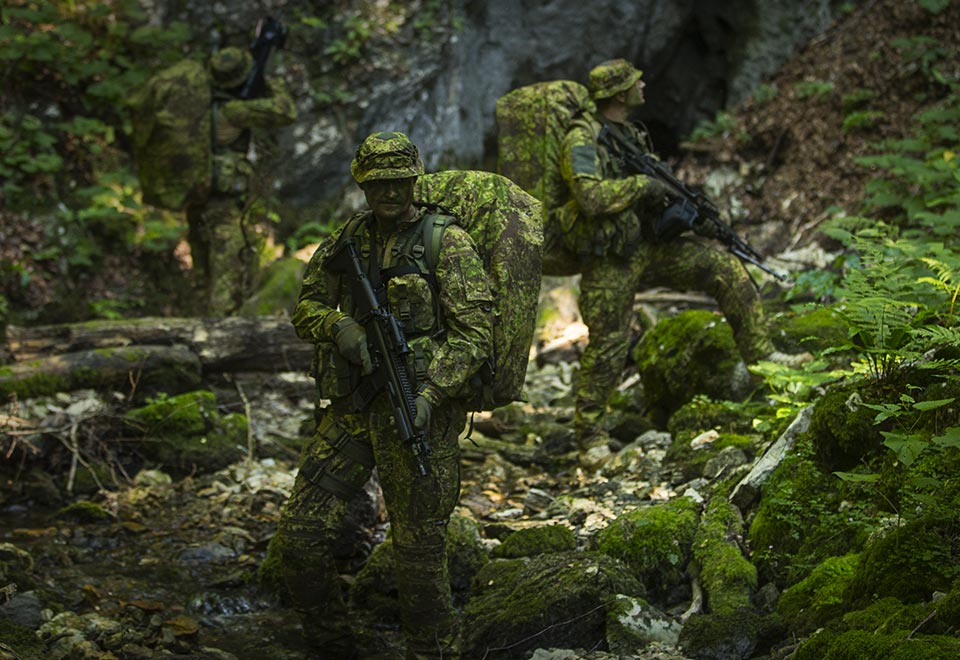 PENCOTT GREENZONE
Consists of a complex combination of small and large pixelated shapes in stalk grey, shadow brown, grass green, and hay brown that merge to create the illusion of shading and additional colour tones. Effectively deceives the eye even at close range. Works especially well in verdant woodland and forest terrains; also in open temperate grassland meadows.