Modern tactical pants evolved from years of tailoring specific features to the needs of individual operators. But what can we define as the "tactical" properties and how can we draw the line between cargo pants and tactical pants?
What's in this blog post?

Introduction
Military clothing has always had an iconic impact on society, since the armed forces are usually deeply entwined with social, economic, and political affairs. Even now tactical clothing is continuing to evolve, its design and functionalities ever shaped by the necessities of current conflicts and changes in the art and science of warfare itself.
Pants—perhaps seemingly trivial as items of military apparel go—are no exception in this regard. That is reason enough to take a closer look at what makes pants "tactical" and to examine which demands modern combat pants must meet.
---
SIGN UP FOR MORE INTEL LIKE THIS.
Enter your email and stay in the know with future topics on tactical clothing and more.
You are signing up to receive updates via e-mail from which you can opt out at any time. Visit our privacy policy for more info.
---
How did military and tactical pants evolve?
For the longest time after World War II, military pants were just that: pants. What set them apart from civilian clothing was their roomier cut (to improve freedom of movement) and the addition of cargo pockets over the thighs (to offer more options for carrying everyday items like hats, gloves, maps, etc.).
Moreover, 100-percent wool and cotton materials were replaced by polyester and nylon fabric blends. But in the end, the most dramatic change was the move away from solid colours like olive drab and khaki in favor of camouflage.
As with most military and tactical clothing, the United States and the United Kingdom had their respective influences. American BDU cargo pants and CS95 trousers not only dominated the surplus market for a very long time, but also shaped our perception of what makes pants tactical.
Key features of these two approaches were deep cargo pockets for carrying everyday items, reinforced knees on some models (but without slots to allow insertion of protectors), and draw-string ankle closures to prevent debris and insects from entering the wearer's boots. Needless to say, these design elements were featured on the pants worn by the personnel of most armies.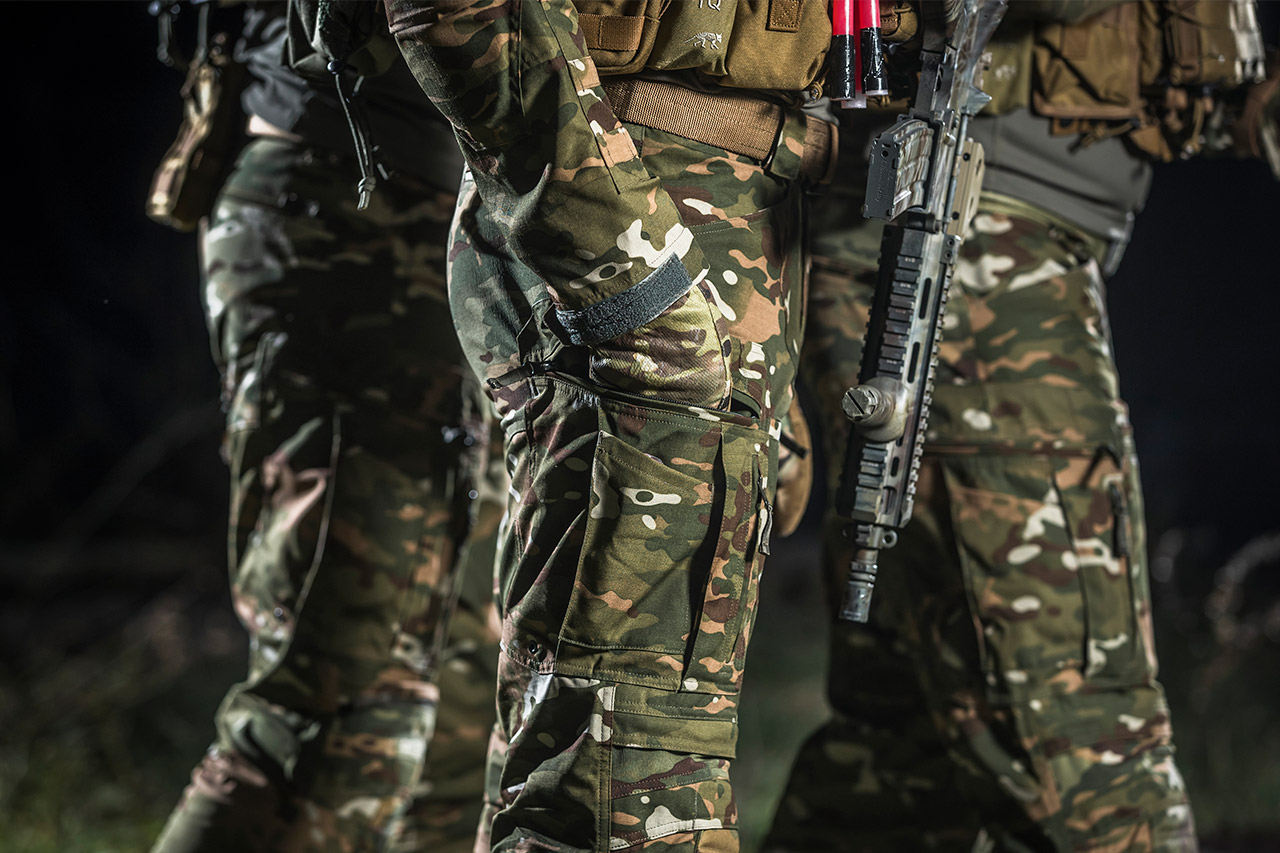 However, while BDU and CS95 pants showed similarities, they also had slight but important differences. The main distinctions were the cargo pockets and the respective ways of closing them.
The BDU used covered buttons for a cleaner look and to prevent snagging in the field, whereas the CS95 were appointed with prominent Canadian-style buttons (these differences made access and handling while wearing gloves way easier plus they helped the garments last longer).
The downside of the Canadian-style buttons was the ease with which they snagged on branches, fences, webbing, etc. out in the field.
However, these pants had one major issue in common—the lack of knee protection. This was one very serious problem to deal with in the field (especially during dynamic situations). To protect their knees, soldiers were forced to rely on separate pads worn over the pants.
These tended to slip or move out of place and were uncomfortable. You can see old pictures of soldiers having to wear their knee protectors around the ankles in order to gain freedom of movement and comfort. They would only slide them over their knees when actually needed or if push came to shove.
Issues like these usually go unaddressed during peacetime. Not so during times of hostilities. Owing to the conflicts of the late 1990s and early part of the 21st Century, Western armies undertook a series of modernization efforts—and, for once, pants were a focus of improvement.
The impact of U.S. modernization programs
While U.S. armed forces are constantly involved in modernization programs (sometimes with, sometimes without results), one endeavour in particular has had a decisive impact on clothing—the Objective Force Warrior program, part of the Objective Force and Future Combat System initiatives.
The aim of this program was not only to implement new vehicles and weapon systems, but also to develop improved gear for soldiers.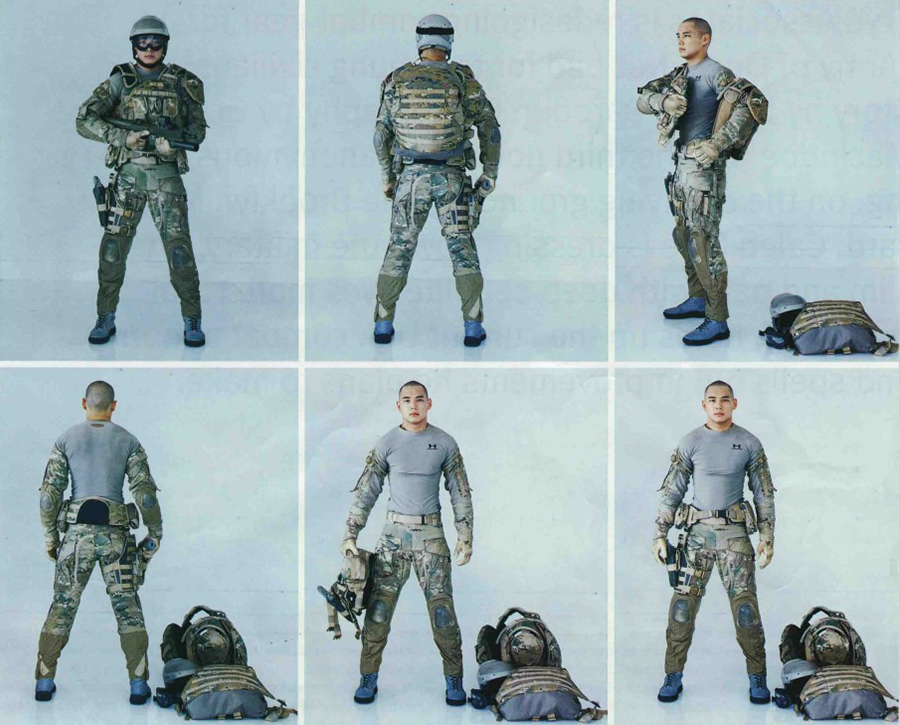 Image source: I.D. magazine (Solider Systems)
With regard to Soldier Systems, three companies cooperated: Juggernaut Defense, Artisent, and Crye Precision. The latter was responsible for developing prototypes of clothing, load-bearing equipment, and personal armour solutions. Their prototypes were the face of the initiative.
While little came of it in terms of armed forces implementation, the effort did result in four impulses. Each of them had a decisive downstream effect.

First, there was the camouflage pattern which later became MultiCam.
Second, armour chassis.
Third, combat helmets.
Fourth and most important, combat uniforms with integrated protection and moisture-wicking properties.
Shortly afterward, Crye Precision (CP) was founded and began supplying the commercial market with a variety of gear. The Special Forces community was particularly swift to adopt CP's offerings.
Included in CP's lineup were the now-iconic and widely copied Combat Pants (it's understandable why so many competitors would try to mimic CP's Combat pants—they were, after all, regarded as the standard of tactical and combat pants).
However, in the last 10 years, several manufacturers embraced their own approaches to tactical and combat pants, incorporating their own ideas into the designs and concepts along with feedback from professional soldiers and police.
Modern Tactical and Combat Pants
While the designs employed in regular military pants did not differ so much from one another, modern tactical and combat pants can differ significantly in terms of the range of options suited for different needs.
Most regular tactical pants do not feature stretch panels for more freedom of movement, but they do provide many more pockets into which gear can be stowed.
They also feature improved belt loops as well as more velcro and zippers. More significant is the option to add knee inserts, be it simple foam or more sophisticated protectors. Modern tactical pants also make use of either Cordura or webbing to reinforce the knees and extend the pants' lifespan. An example of this are the P-40 All-Terrain Pants.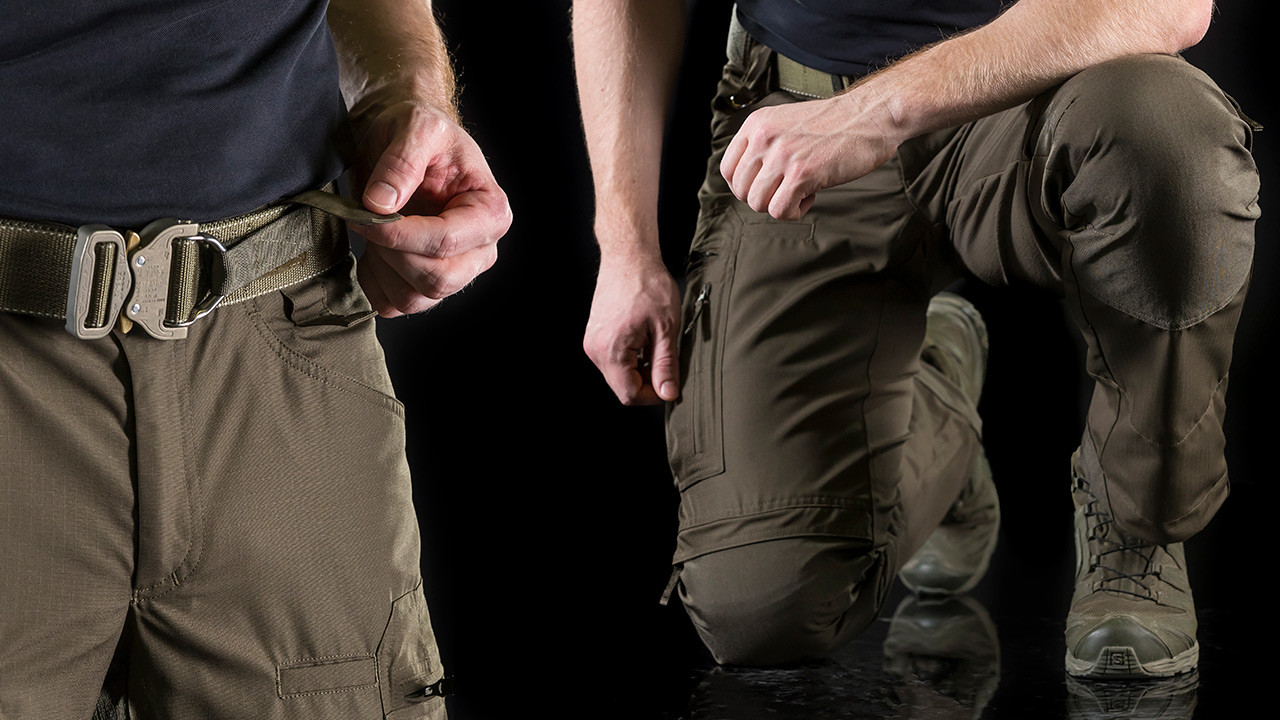 The same can be said of combat pants. While Crye Precision popularized the long-copied concept, you can now find several different approaches to these pants. What they have in common, however, is the dedicated use of stretch elements in critical areas of the pants to improve comfort and movability, especially during dynamic movement in combat situations.
Another thing worth noting is the use of both soft- and hard-protection for the knees. These not only protect the wearer from blows to his or her joints when kneeling or falling down, but they also help prevent puncture injuries from sharp objects on the ground.
These are the most apparent differences to modern tactical and combat pants. This does not mean, however, that you won't be able to find a wide range of pocket layouts and other features, such as expanding cargo pockets, access points from the sides, zippers/velcro, and other smart-design concepts.
Unfortunately, the combination of high-quality materials, complex construction, and new design features plus longer construction times have resulted in costlier production.
And while most people might be satisfied with ordinary cargo pants made in a Chinese or Bangladeshi sweatshop, the value of a European- or U.S.-produced pair of pants should not be underestimated.
So, what makes tactical pants "tactical"?
Let's dive into a more philosophical debate and see if we can answer the question "What makes pants in fact tactical?" To do so, we can narrow down the issue to three decisive pillars: practicality, versatility, and durability.
Practicality
Pants used on a tactical level need to be practical because, in the end, you want them to perform as intended. Their job is not only to cover your body, but to help you perform your duties. This means a certain degree of comfort, freedom of movement, and a well-conceived layout of pockets to carry essential items.
Design features need to make sense, rather than being randomly placed for no particular reason at all. Practicality also goes hand-in-hand with versatility.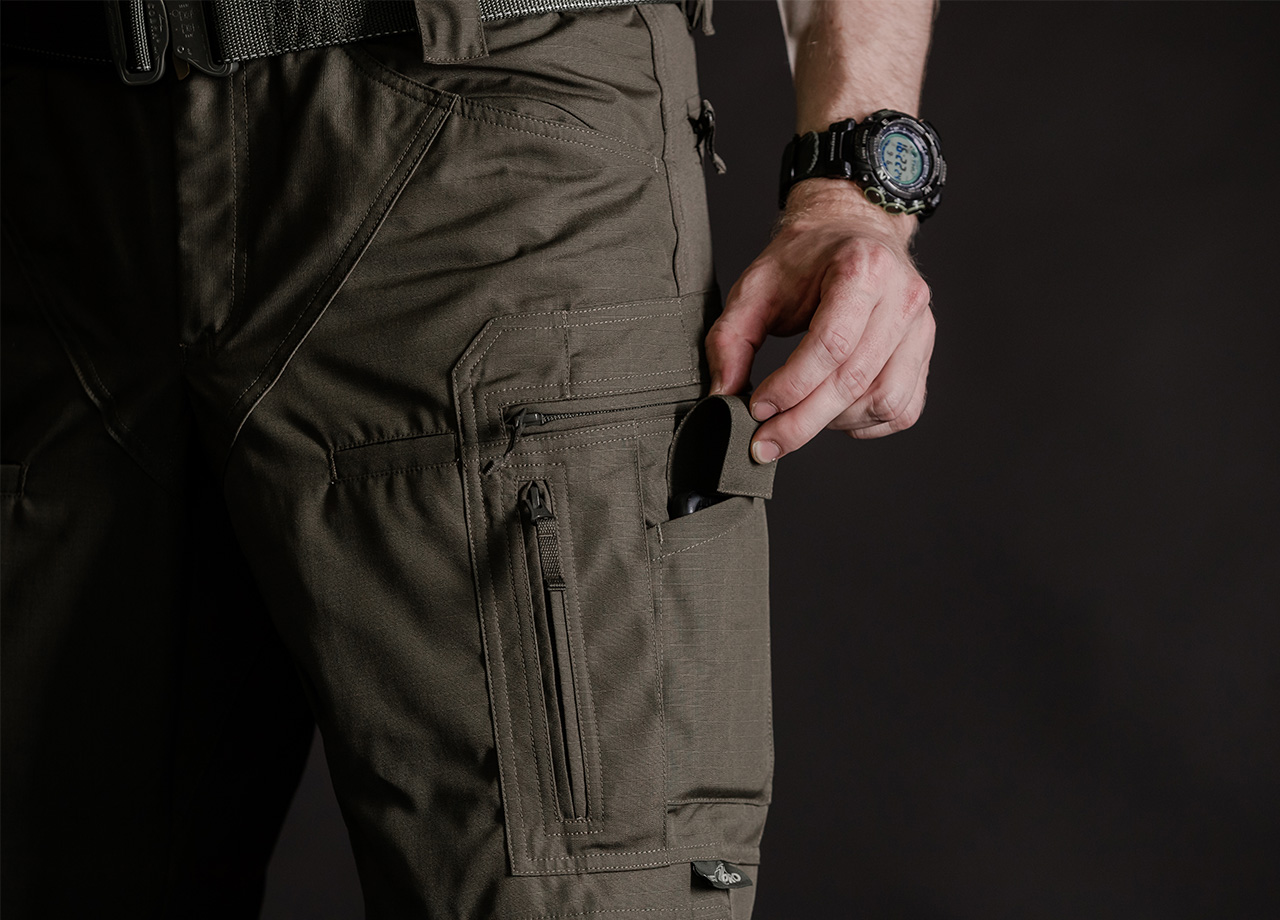 Versatility
Since it is impossible to tailor a pair of pants to a specific operation, they need to be made for a range of missions, with options to let you distribute mission-critical gear and items to the front, back, and sides of your body as warranted.
However, the carrying of equipment is not the only important aspect here. Pants also need to protect you against the elements, the environment, and most importantly against opponents.
As a result, you need a practical layout of pockets and fabrics that protect against elements like fire or water while at the same time providing a certain level of concealment (muted colours or camouflage).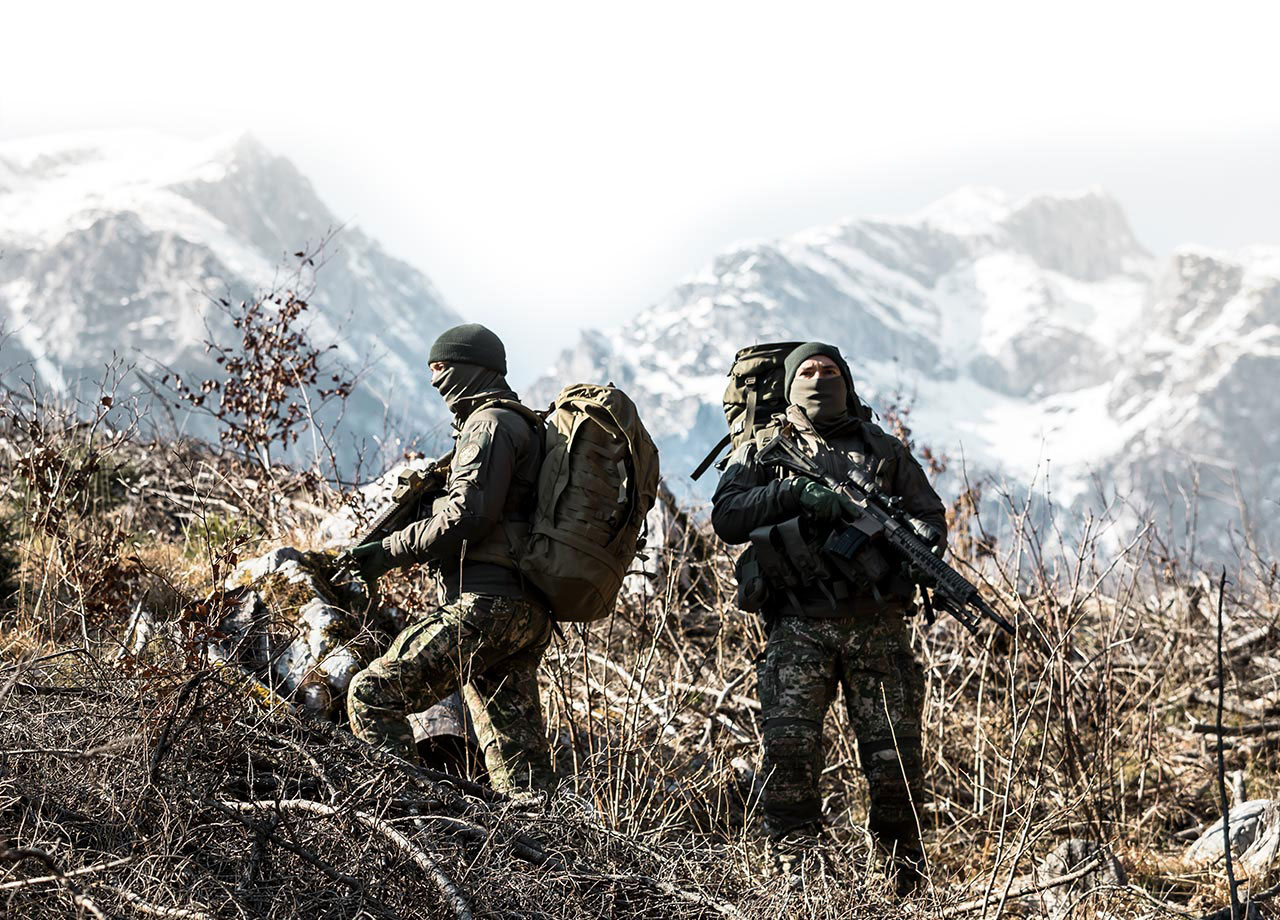 Durability
The aspect of durability cannot be stressed enough (pun intended). Tactical pants have to withstand substantial stresses beyond normal use, and wear and tear. They are not cheap Chinos for visits to the supermarket. They are workwear that you use in harsh environments where they are exposed to dirt, abrasion, chemical and physical stresses, and UV light (no joke, sunlight destroys seams—especially in the desert).
Tactical situations are often dynamic ones, demanding quick movements and position changes. Stress points in the crotch and knees are usually the first to rip or tear. As a result, you need reliable and durable materials such as fabrics using Ripstop weaving and NyCo or PolyCo fabric blends. And the more complex the pants' design, the greater the importance of decent seams and stitching.
If you combine these three aspects—practicality, versatility, and durability—you quickly realize it takes a lot to produce a decent pair of pants that can survive some of the very demanding situations in which soldiers and police officers are often placed.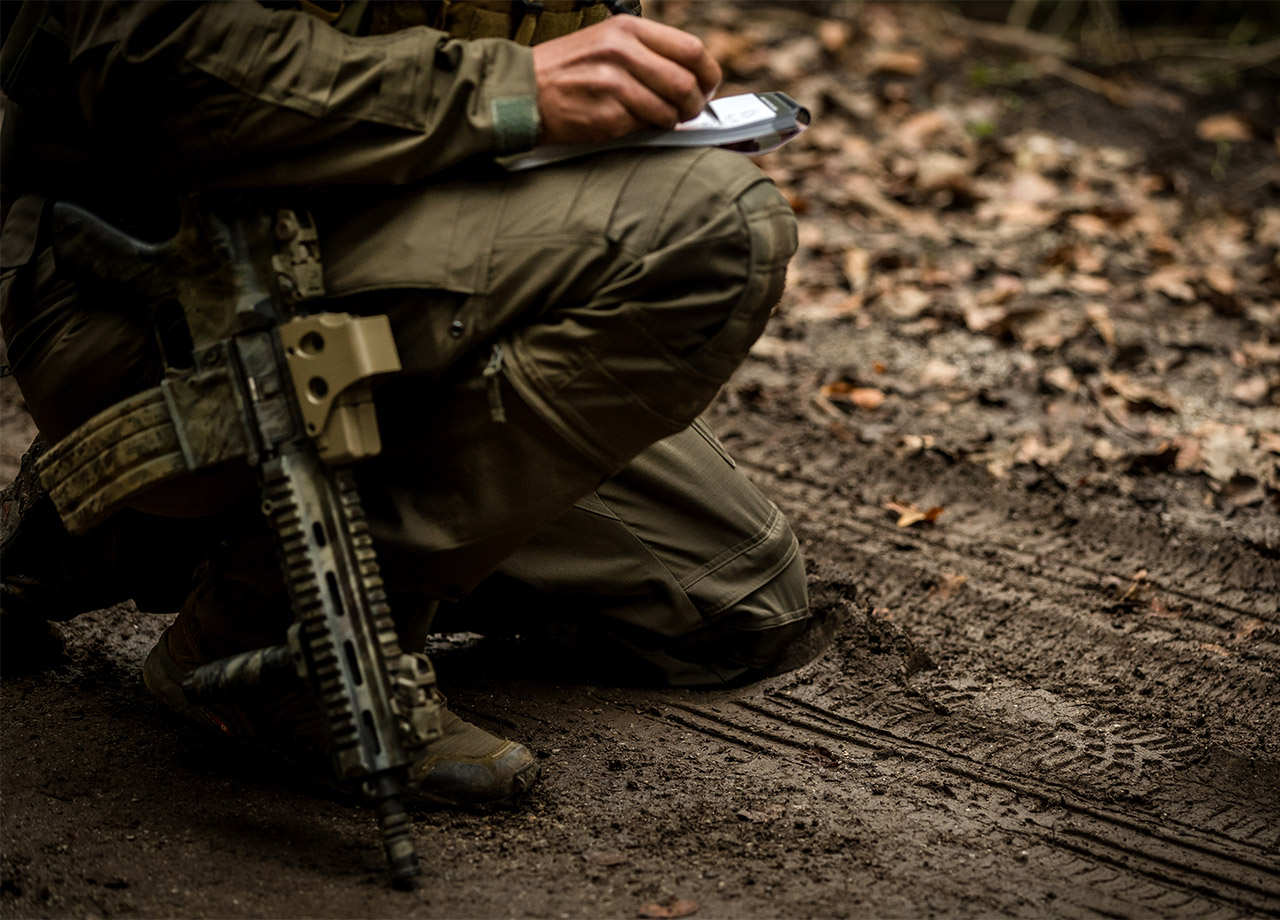 Conclusion
At the dawn of the 21st Century, we witnessed a significant evolution in tactical pants. More recently, in just the last seven years, our entire UF PRO team—a part of this evolution—not only brought to the market a unique approach to tactical pants but also offered new design concepts to address key issues in the field. As a result, we emerged as a go-to company, outfitting most of Europe's special forces and police units.
This close relationship also opened the door to continuous feedback which we incorporate into new designs. The new Striker X Combat Pants are a perfect example of this symbiosis.
Twenty years ago, professional users had to make do with simple cargo pants. These days, they are provided with an integrated concept that offers comfort, freedom of movement, a practical and versatile approach to carry different items in the field, and, last but not least, the feeling of reliability and durability.
UF PRO is part of this ongoing development, and we offer customers tactical and combat pants, which are built on the pillars of practicality, versatility and durability.