You may have noticed that the UF PRO products you own—tactical jackets, tactical pants, and other items for which we're famous—tend to use zippers as their closure system. In fact, this was a deliberate decision that we made by carefully evaluating the advantages and disadvantages of the available alternatives. Since we are often asked about this, I try to provide an overview of the pros and cons of the respective technologies.
In this article we discuss different properties of closure systems and break down the reasons behind our gear design choices.
Below you can find 12 sections which played a major role in the decision-making process and you can jump right into each of them down below.
What's in this blog post:
Introduction to the topic
We also know this from other areas, that you can quickly come to a judgement because you have had some past experiences.
However, it is possible that some criteria may not have been taken into account.
I have therefore tried to collect all possible arguments for and against and established a list of criteria on the basis of which one essentially judges closure technologies.
In addition, I have listed the most important candidates for closures that I have taken into consideration in my assessment.
Since we essentially invent and build clothing, where special closing elements such as cords are out of the question.
Therefore, we have not included those.
The following closure technologies have been shortlisted by us:

Pressure fasteners

Velcro fasteners

hooks

buttons

belts and buckles

and of course zippers.
We also disregarded another closure technology in the evaluation, which are magnets.
Although they are very interesting in principle, we have very little experience with them and there have been raised some concerns from the tactical community that magnets could potentially trigger explosives.
Until we can verify that the opposite is the case, we will therefore disregard them.
I will discuss the particular advantages and disadvantages of the available closure system alternatives in the closer examination of the particular evaluation criteria.
The following evaluation criteria comes into play when we are choosing the closure system in a new UF PRO garment:

Holding characteristics
Vulnerability
Usability
Closure safety
Noise generation
Adjustability
Ability to repair
Washing behavior
Compatibility with the rest
Weight
Costs
Optics and image
---
SIGN UP FOR MORE INTEL LIKE THIS.
Enter your email and stay in the know with updates about tactical clothing and other relevant topics.
You are signing up to receive updates via e-mail from which you can opt out at any time. Visit our privacy policy for more info.
---
Holding Characteristics
By holding characteristics is meant how much force it takes for the shutter to open accidentally.
Of course, you always have to consider whether you are dealing with a quality seal or a cheap product.
For our consideration, we assume that a quality product is used in each case. For example, YKK® zippers, Stoko, or Prym pressure closures, etc.
Here clearly dominate zipper and button, followed by buckle solutions.
Pressure fasteners and especially Velcro can be opened very easily, if you get stuck in the bushes.
The advantage of Velcro is that under certain circumstances he closes himself again when the two counterparts meet again.
Pressure fastener is the most vulnerable in our opinion.
It is important to consider where the closure is used.
In a hood, for example, a pressure fastener is certainly uncomplicated. In a side pocket, this can have fatal consequences.
Our basic ranking in terms of holding characteristics is as followed:

Zipper and button
Buckles
Velcro
Pressure fastener
Vulnerability
Closely related to the above criteria is vulnerability.
This refers to how easily the original holding characteristics can be impaired by damage or wear and tear up to the point of inoperability.
In doing so one should consider 3 dimensions.
On the one hand, the direct failure of the closure, e.g. the zipper. In other words, it simply breaks because the chain breaks or the slider fails.

Secondly, the "susceptibility to breakage" of the very special construction with which this closure is installed.
Example:
In order for a Canadian button to tear off, a considerable force must be exerted on it.
However, button constructions (flaps, lugs, etc.) always carry the risk of getting caught in the movement and then the force quickly reaches the point where damage can occur.
Not only on the closure, it can also bring you out of your movement and this may have more fatal consequences than just a torn button.
Velcro and the pressure fasteners are not problematic. They easily open.
With buckles I have already experienced that the buckle breaks.
Sure I was to blame myself, but that didn't make my job any easier in this situation.
Buckles are made of plastic and plastic can break. Especially when it is a bit older and exposed to a lot of UV radiation.
Here too, in the construction, it is important that the workmanship is at a high level of craftsmanship; quality sewing thread, bar in the right place, quality material or material in conformity with specifications.
The third component is the susceptibility to installation, i.e. the risk of error inherent in the special technology used to install the closure.
Another example:
A certain degree of precision is required for the insertion of pressure closures.
In a serial production it can happen relatively easily that a seam is hit or too little pressure is applied by the machine.
In comparison, there is relatively little that can be done wrong when sewing in Canadian Buttons.
Generally speaking, as already mentioned (and now for the last time, since it also applies to the following points): It is important, where the special closure is embedded.
Our ranking:

Canadian Button
Buckle
Zipper
Velcro
Pressure fastener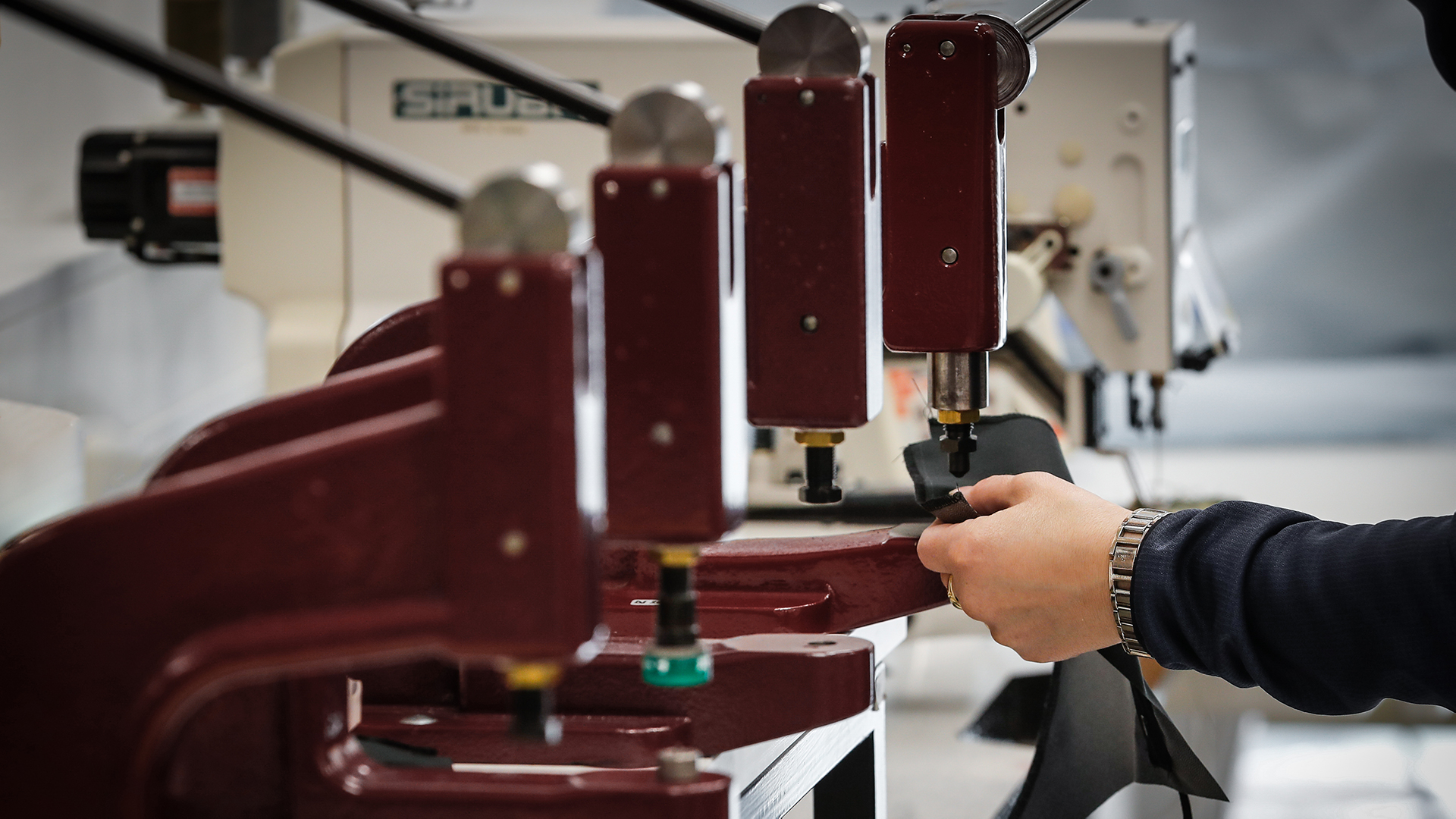 Usability
With the ease of operation is meant how easily the closure can be opened and closed. The usability is always assessed under realistic conditions and not at the tailoring table. That means, they are always tested under working conditions, with gloves on and opened only with one hand.
This is essentially about the time it takes to open the closure as far as it is necessary to do what you want to do and why you want to open it.
So how long does it take me to open a jacket so I can take it off?

How long does it take me to open a pocket to get my flashlight?

How long does it take me to lock a pocket so nothing falls out?
Again, it is important to distinguish between opening the closure and how easy it is to implement the desired effect.
Another example.
You probably know the pocket constructions in which the upper edge of the pocket is extended into the flap so that it folds down and closes the pocket more securely.
This construction is often found where no zippers are used.
With such constructions it can get a bit fiddly, until the hand is in your pocket and can reach what you need.
On the other hand, zippers are pretty easy to open and close, but if you can only fit in a zipper with a limited length, then it can be a bit fiddly to take out larger items.
Good examples in this case are side pockets.
With a width of about 20-25cm, which is already pretty large, especially for smaller pants sizes, the zipper closure stops only at about 18cm.
It can then be a bit tight, if you want to take something out of your pocket in your fist.
From our point of view, pressure fastener, buttons and buckles are on the top ranks and the velcro is certainly the best.
Therefore my ranking:

Velcro and pressure fastener,
Buckle
Many of our garments have a great solution to one handed usage for harder to open pockets.
The strap on the top of the pocket provides much needed utility when accessing the upper pocket.
Take a look at the example on our Hunter Gen.2 Tactical Sweater below.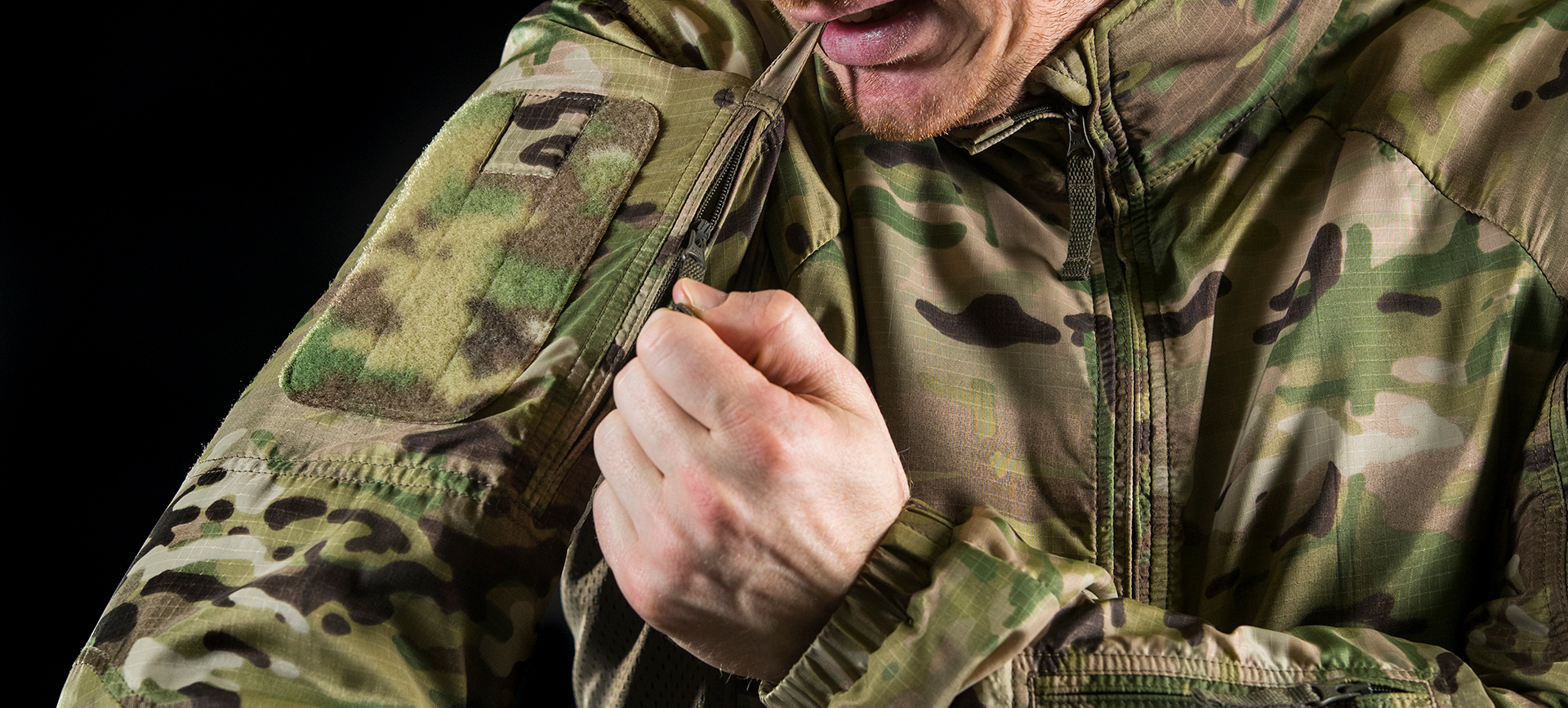 Closure safety
Irrespective of the upper criteria, safety is all about whether nothing can fall out or cannot get in when the pocket is closed.
When it's about getting in, the focus is primarily on water and wind, but also the little annoying friends we encounter in nature.
Noise generation
This point is relatively clear.
Here the Canadian Button convinces as it is really quiet to open and close.
On the other end, despite Quiet Loop, on of the main drawbacks of Velcro is its noise.
You don't want to spend the night lying in wait, in dead silence, and you have to reach your WHATEVER, which you have in the upper arm pocket which has a Velcro closure.
Bad luck!
Adjustability
This criterion is particularly relevant where you want to regulate something with the closure.
The leading options here are belts and buckles, as well as Velcro.
Ability to repair
The main focus here lies on possible field repairs and in particular on repairing a broken closure with needle and thread, knife and wire even without a great deal of technical training.
I assume that everyone is able to sew at least one button with needle and thread and to place a reasonably safe seam.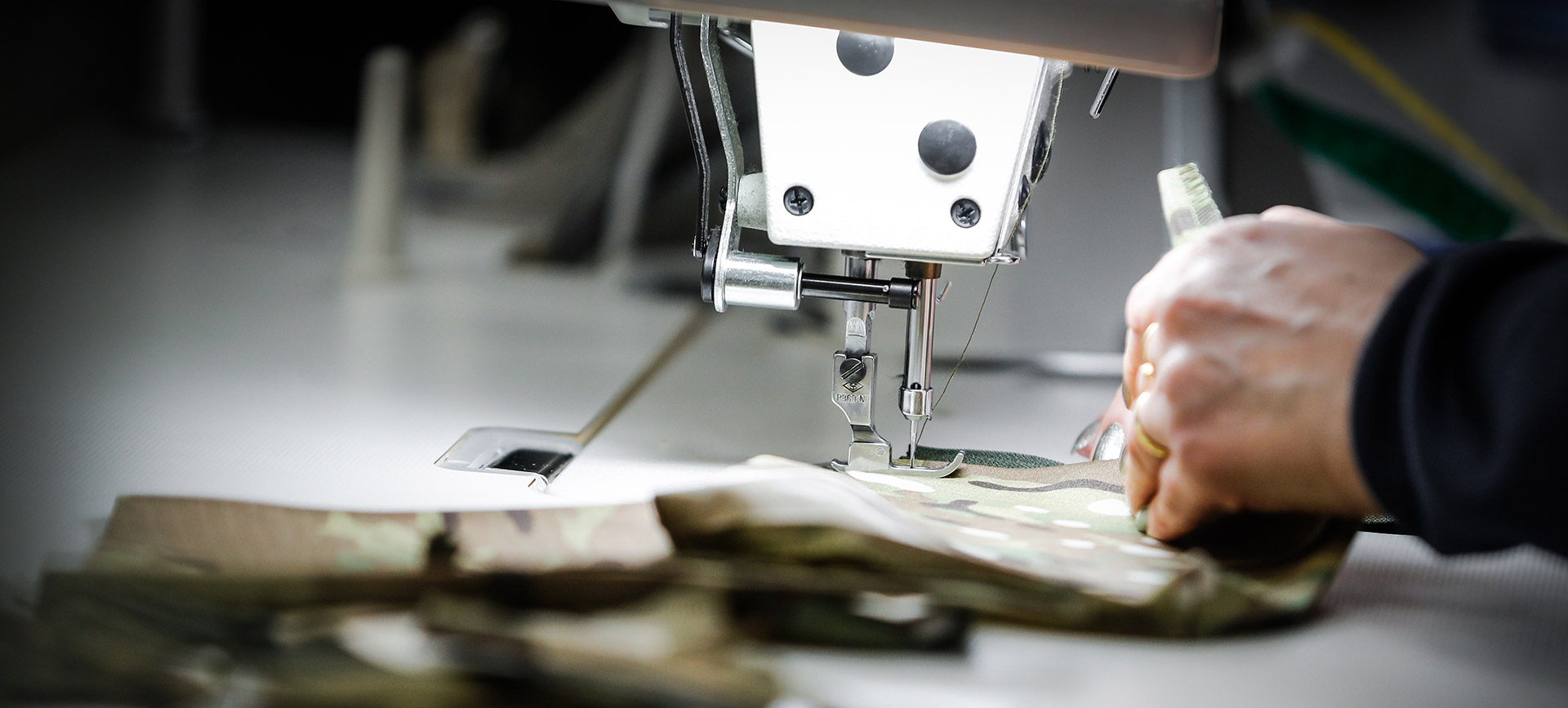 Washing behaviour
What happens to the closure during washing and what does the closure do with other pieces of laundry that are washed with it?
As an example, the experience with the Velcro closure is mentioned here, which probably everyone has already experienced.
First of all, lint will stick to the hook tape and it will no longer close well.
Secondly, you should avoid washing your partner's silk blouse with a piece of Velcro.
Read our Ultimate Guide to Wash Care Symbols and make sure your clothes are going to last a long time.
Compatibility with the rest (scouring behavior, etc.)
With this criterion I first have the Velcro in mind again, which unfortunately often forces us to refrain from using materials that we would like to use, but which are too susceptible to Velcro wear and tear.
But it's also about whether the closure can affect comfort or health when combined with the rest of the equipment.
This refers to the secondary fragment effect of certain objects under ballistic body protection or, in a softer form, the pressing of a button under a backpack, etc.
Weight
When assessing the weight of the special closure solution, it is again a question of assessing both the weight of the closure and the associated special construction.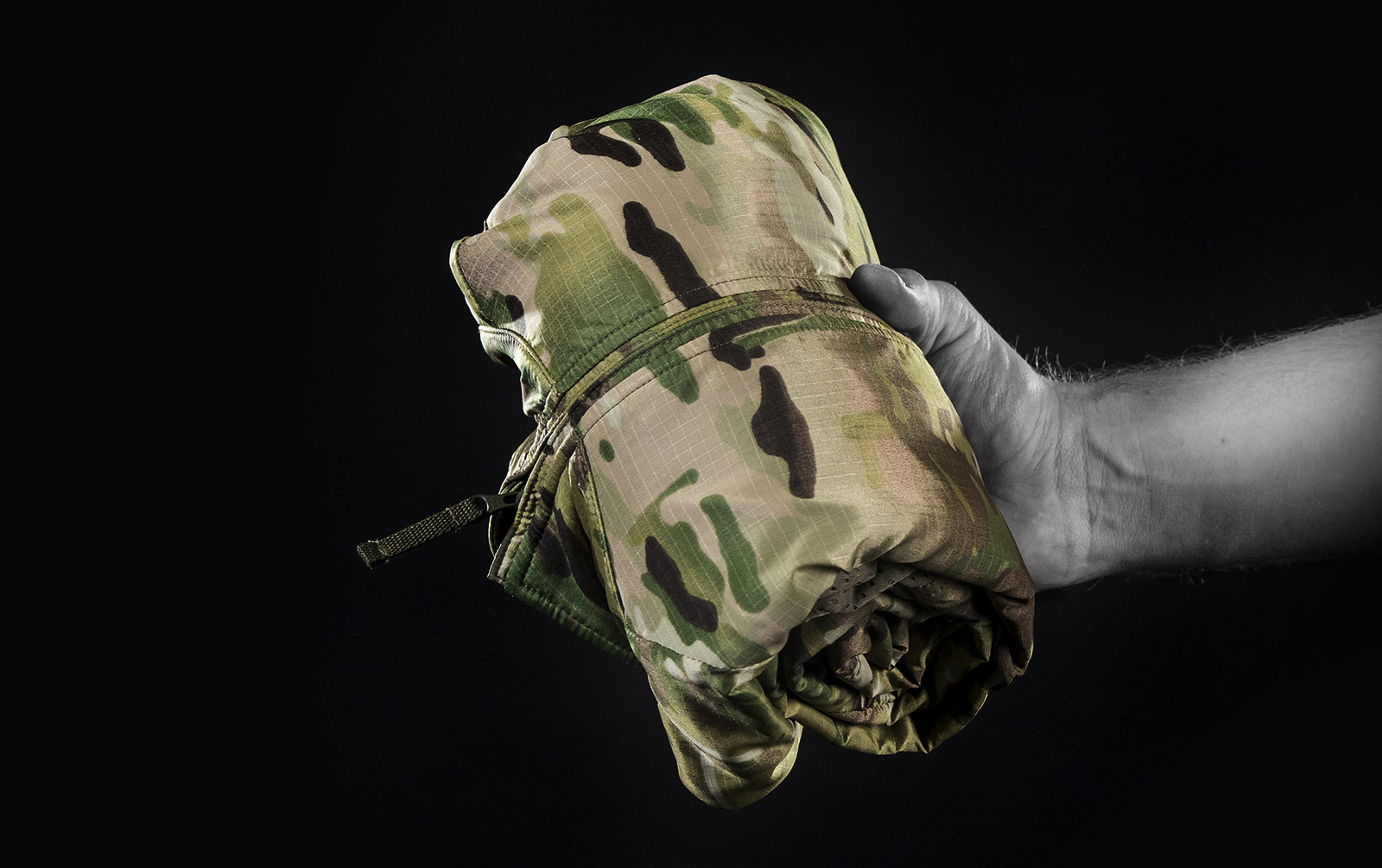 Costs
Again the question is what costs are involved for the closure, what does the installation and the construction cost.
It should be noted here that functionality, durability and comfort always come first for us and only then is the cost side assessed.
Appearance and image
This criterion is very subjective.
Admittedly, I will apply my and/or our optical perception as a benchmark here.
Also, with regard to the image, it will ultimately be subjective in the end, although I will also try to include several opinions in the assessment.
However, since this exercise serves the purpose that one comes to a decision for oneself, a portion of subjectivity does not interfere anyways.
Final thoughts
Personally, I find zippers that are covered with a lip or flap, better looking than a velcro.
Especially if the velcro is a bit worn out, he doesn't really look appealing. It tends to fray out after a while, or it pulls the yarns.
Furthermore, something often gets stuck in the bushes and then hangs loose at the edges.
On the other hand, a zipper looks rugged and keeps its original look for a long time.
However, we must also make the restriction here, that some zipper slivers peel off the color. And that definitely does not look appealing.
We also paid here our apprenticeship fee in the past.
You often realize this after one or two years and then it's already a bit ugly.
The problem shows up again and again, if you are limited to special requirements in the selection, such as flame retardancy.
Unfortunately when it comes to the zippers you have to swallow this bitter pill. The same applies to the pressure fasteners.
So, as you can see from this rundown of our 12 criteria, there's nothing haphazard or unthinking about how we choose closure systems for the UF PRO gear you wear.
We give the closure technologies that come up for consideration a detailed, careful, and meticulous assessment before we decide to include it in our designs.
That's why we've got such great confidence that your purchase of UF PRO tactical clothing will leave you fully delighted.