"Is this stretch material going to keep up over time?" We get that a lot when people first encounter the schoeller®-dynamic stretch material, which we use in our P-40 and Striker combat pants. So where is the real breaking point of this amazing stretch material?
And you always get that suspicious look when the answer is: "Well each material has a breaking point, but in most cases, for example your NyCo ripstop material will rip way earlier."
But where is the real breaking point of this amazing stretch material?
To those of you, who do not know Schoeller® yet, they are a Swiss manufacturer of highly technical textiles. While Switzerland in general already has a great reputation for quality (the best watches, great ski resorts, and the best chocolate ever), Schoeller® is a picture perfect example as well.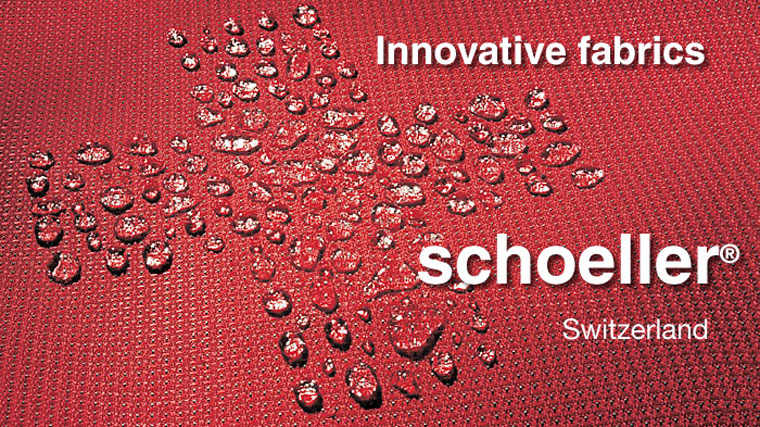 Probably some of the finest textiles, with the most advanced textile technologies are made by Schoeller®. This results in textile materials which are super fit for their specifically intended end use.
Amongst their many core competencies, the Schoeller® technologists know a lot about moisture management and even more about stretch.
This is how our paths crossed.
While studying the physiology of the human body in motion, we identified areas which expand and contract up to 40%.
Some of this expansion can be supported with a smart cut of your clothing. Eventually though you need to incorporate materials which provide comparable elasticity, without bulging or permanent deformation of the fabric.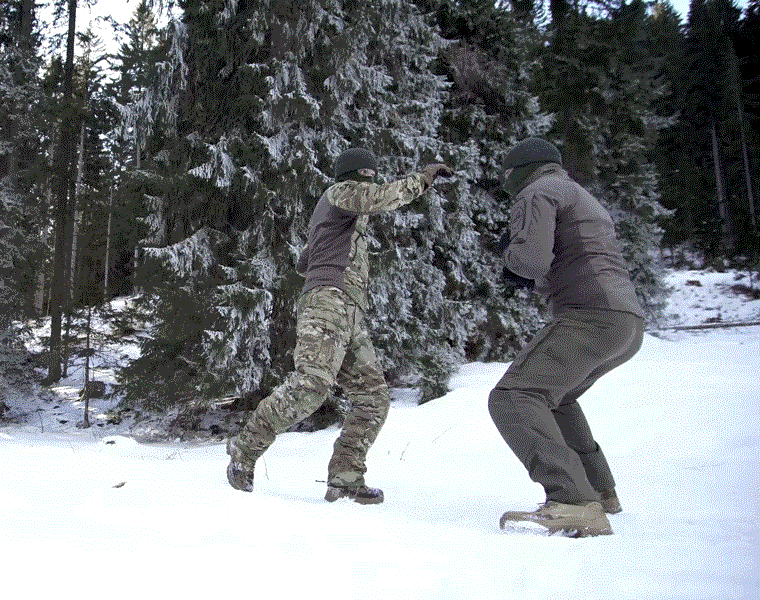 At that time, it was around 2005, none of us had a lot of experience with stretch materials. We all knew our ripstops, twills and other weaves in various blends and fibre constructions.
So our biggest concern at the time was just the same as most of yours, who make their first experiences with that type of material: What will the long term performance be and how reliable is it?
As most of the current textile test methodology does not factor stretch into the results, the only way to find out was real life testing of the available stretch materials, over a long period, in all environments and a wide specter of end applications.
Believe me, there were some real surprises. From extreme pilling, to strange fibre migrations, fibre damage, really odd looking deformations and tons of others, we encountered many different possibilities of failure.
So the learning was enormous:
There is so much scrap on the stretch material market that once you have found your material of choice, then stay with it
Making garments out of stretch material is difficult, making hybrids of stretch and non-stretch materials

requires some new manufacturing technologies
Stretch is not always the solution
For our Striker XT and HT combat pants, the P-40 and some other pants we are using basically two different materials, both from Schoeller and both almost indestructible.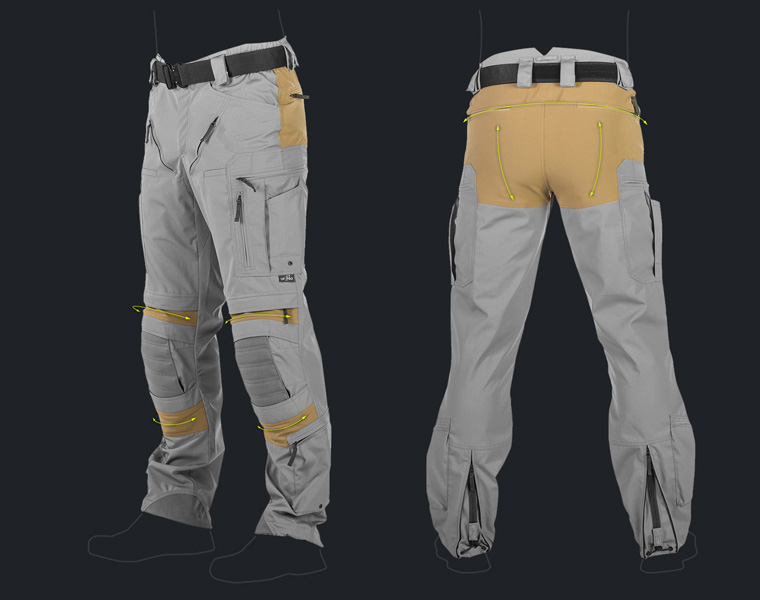 Even though people tended to be skeptical in the beginning, we could convert most of them into strong believers of our Hybrid/Design concepts, combining solid ripstop with schoeller®-dynamic stretch material.
There are still a few out there who prefer the rather classic "Potato Sack" design for their pants.
But it seems that the professional tactical community understood that ergonomically designed and anatomically shaped clothes are the more functional, safer and more comfortable gear.
---
SIGN UP FOR MORE INTEL LIKE THIS.
Enter your email and stay in the know with updates about tactical clothing and other relevant topics.
You are signing up to receive updates via e-mail from which you can opt out at any time. Visit our privacy policy for more info.
---
That would not have been possible, if we had had major durability issues with the stretch part of our designs.
I personally wear pants with more or less stretch areas, since our first experiments in 2005. I might be considered as someone who exposes his gear to a representative amount of stress.
Over all this time, the only real damage on a schoeller®-dynamic material that I remember was a hole made by a pretty big branch.
The amazing thing about this rip was that it remained at the same size which it had received from that branch.
Unlike other fabrics, which would tear on (even though they are called rip-stop, they don't always stop the rip), both, the elasticity and the strength of the Nylon fibres of the schoeller®-dynamic fabric prevented the hole from expanding.
This example is pretty good, when describing the breaking point of the schoeller®-dynamics materials we use.
They are not indestructible but you have to use a lot of force to break them.
And if they break, then they usually still provide a decent level of performance, which should bring you back home without a major problem.