Combat pants designed to withstand the brutally punishing abuse military SF operators inflict.
» More info
SPACIOUS POCKET CONFIGURATION.
Striker X Combat Pants come with pockets galore—11 in all, enough to stow your essential gear and then some. Each pocket is designed to make sure that whatever you put inside stays there until you're ready to retrieve it.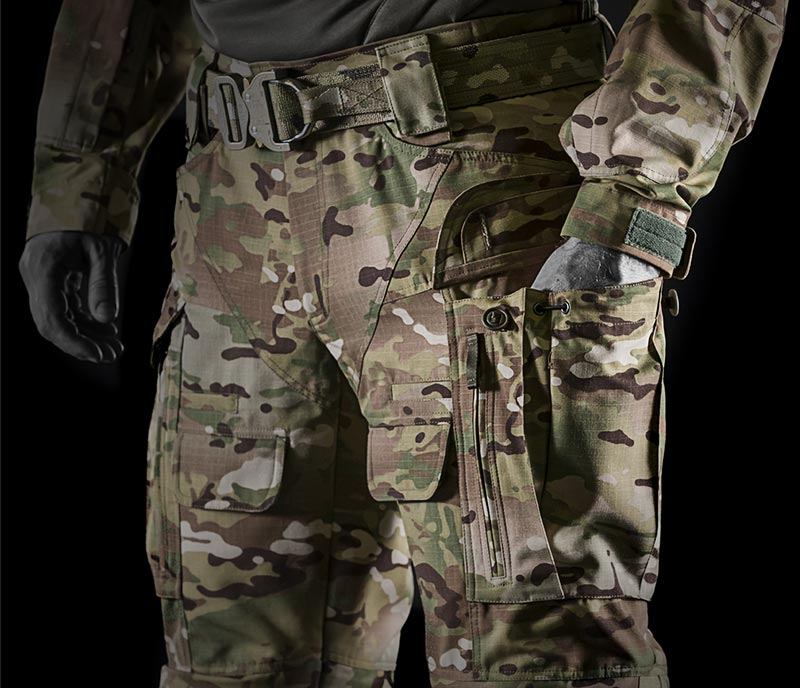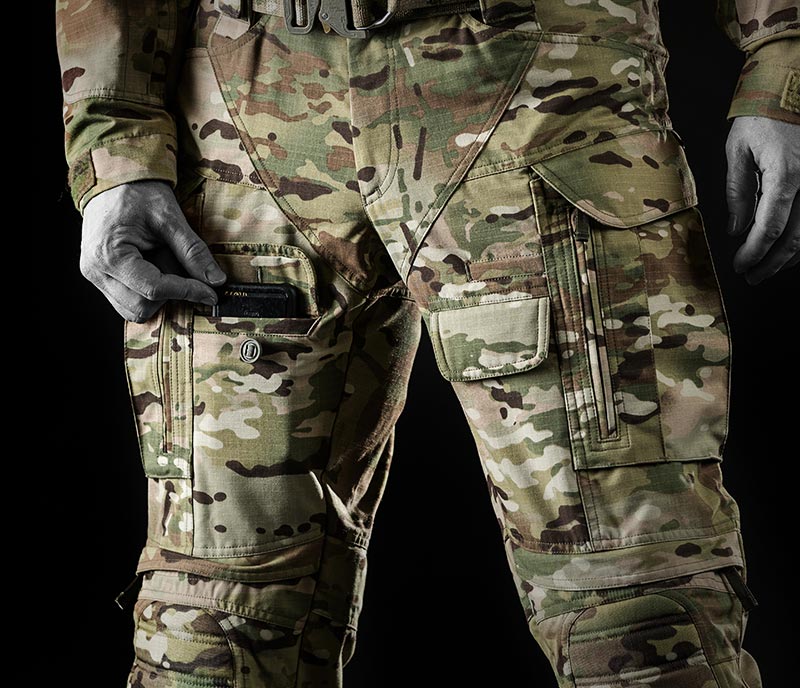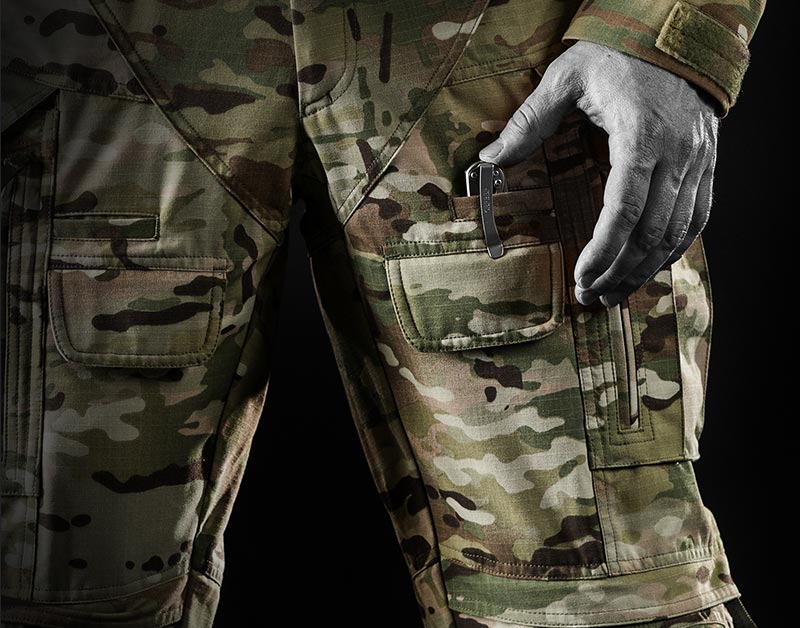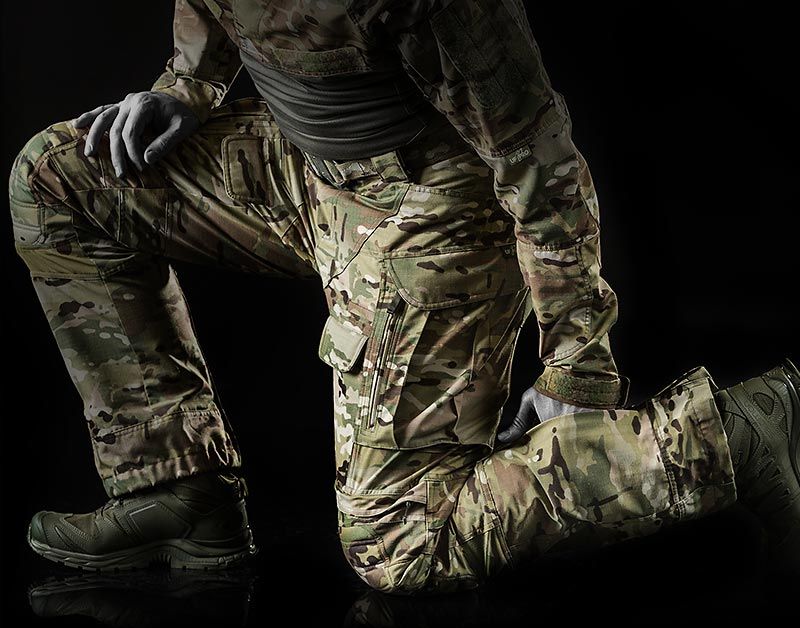 A TEAM PLAYER.
UF PRO Striker X Combat Pants go together with your other equipment. Use the built-in hooks along the hem to secure your pants to your boots if you want to make it impossible for your pants to ride up your legs. Use the double belt-loops to quickly and easily attach or detach your holster.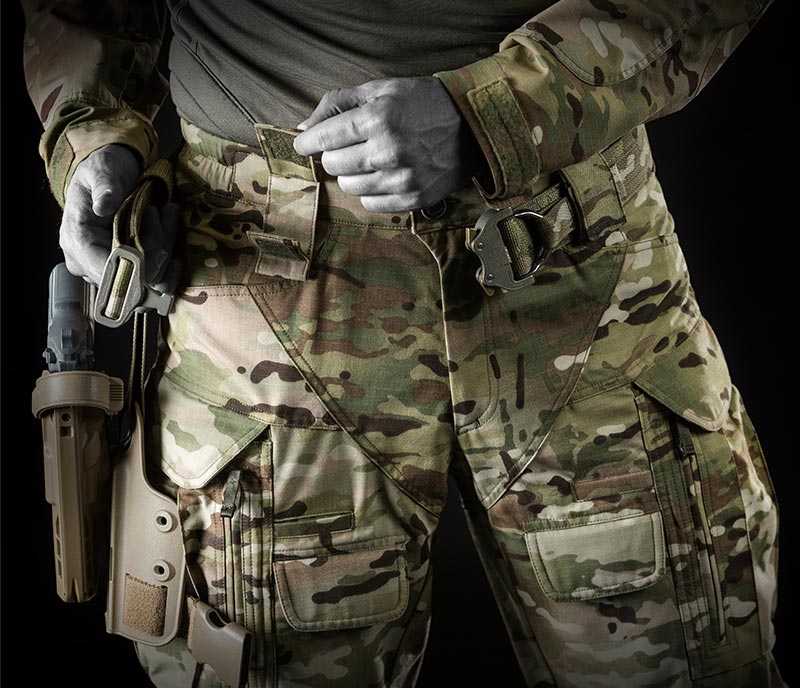 DOUBLE BELT LOOPS FOR EASILY ATTACHING & DETACHING A HOLSTER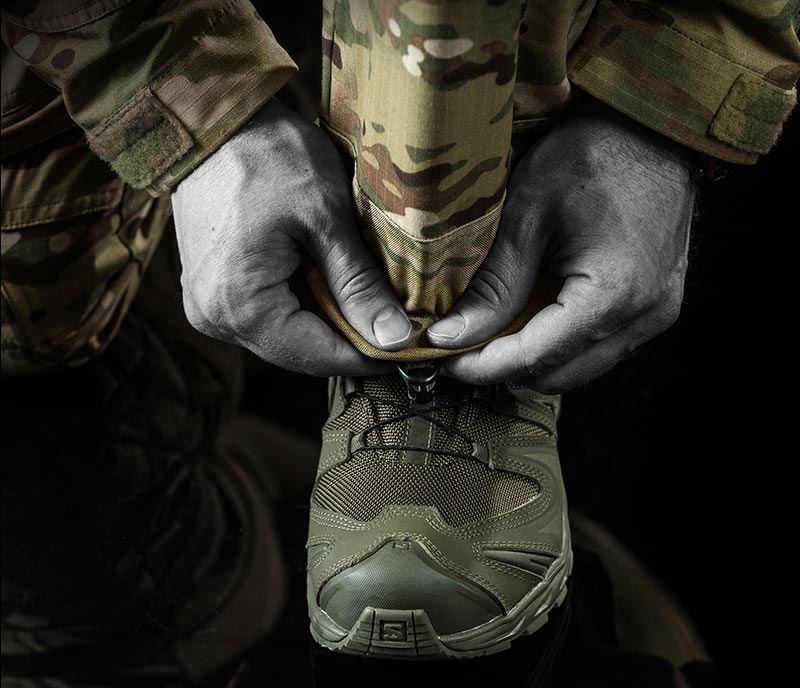 BOOT HOOKS TO PREVENT LOWER PANT LEGS FROM SNUGGING
FAQ'S.
Which knee pads can I wear with my Striker X Combat Pants?
You can wear either our 3D Tactical Knee Pads (for impact protection/extra cushioning) or our Solid Pads (for protection against sharp objects).
Are Striker X Combat Pants No-Melt/No-Drip?
How durable is the stretch material integrated with my Striker X Combat Pants?
It's exceptionally durable. We use Schoeller-dynamic stretch material, one of the toughest, best-performing textile products on the market. You can read more about Schoeller-dynamic stretch material here.
What kind of fit do Striker X Combat Pants come in?
It comes in a normal cut, just like your regular jeans. By combining different types of materials, we're able to build into these tactical pants all of the most frequently demanded features (such as knee pads and spacious pockets) without compromising freedom of movement.
What are the temperature ranges Striker X Combat Pants are designed for?
Everything from tropical heat to polar cold. With a temperature range that broad, you should think of your Striker X Combat Pants as truly all-year gear. 
The breathable ripstop material plus open knee-pad zippers help keep you from baking when the mercury soars. Meanwhile, when you're operating in frigid environments, you'll appreciate how easily your Striker X Combat Pants can deliver sub-zero temperature protection once you insert our WINDSTOPPER liner.
What's the difference between Striker X, Striker XT Gen.2 and HT pants?
Understand first that Striker Combat Pants are designed around feedback we've received from military operatives (earlier feedback from the law-enforcement community—longtime fans of our gear—is also factored in). Drawing on that military feedback, we designed the Striker X line to be even more durable than our already tough-as-nails Striker HTs (basically, we made the Striker X pants so sturdy that it would be difficult if not near-impossible for them to rip, split, tear, or break).
That's difference Number One. Difference Number Two is their streamlined construction. This makes it highly unlikely that a pair of Striker Xs will be snagged by protruding objects, like branches and metal barbs. This streamlining is reflected in the slickness of the knee-pad section and in the way we've covered up all the seams.
Difference Number Three is ease of repair. If any element of your no-melt/no-drip Striker X Combat Pants does break, you can stitch it back together quickly with a needle and thread there in the field (one way we facilitate ease of repair is by using buttons instead of zippers for pocket closures).
Still not sure if uf pro is right for you?
Check out what our customers are saying about their experience.