Delta Eagle Gen.2 Tactical Softshell Jacket






Delta Eagle Gen.2 Tactical Softshell Jacket
The Delta Eagle Gen.2 Jacket is the perfect choice when you need a robust softshell for colder and damp environments.
» More info
Material Construction.
The Delta Eagle Gen.2 Jacket is the perfect choice for cooler and damp environments due to its special material construction. The jacket is made out of a high quality breathable ePTFE based softshell material, which is additionally lined on the inside with an insulating microfleece.
The face material of the jacket is highly windproof and water-repellent, which means it will protect you against wind-chill and even light drizzle (however you'll still need one of our Monsoon waterproof rain jackets, if you want to stay dry in heavy rain).
Unrestricted Field Of View.
The Delta Eagle Gen.2 Jacket is equipped with a new generation of Hood/Harness® systems. The system comfortably connects your head with the hood without bringing it directly in contact with the laminate. This also means the hood follows all your neck movements and your vision is never compromised. And since the laminate isn't directly in contact with your head, the air flow and your ability to hear aren't limited.
Oh, and did we mention that the hood is made out of a very light weight, waterproof 3-layer micro-grid laminate? This makes it a perfect emergency hood when caught outdoors in rainy weather. And when you don't need it, the hood can easily be stowed away into the collar.
Unique Pocket Configuration.
The jacket offers 8 pockets in total so it is easy to store most of your "everyday carry" gear in it. Above all, the pockets are highly functional and easy accessible. The big chest pockets can be accessed from two sides. So, if for instance you only have your right hand free, you can still easily access the left chest pocket through the smaller zipper.
The 4 arm pockets are perfect for stowing away your smaller stuff, which you may need to access quickly. They are also mesh lined, so in case it gets too hot you can open them and use them as additional ventilation openings.
And finally the larger two inner pockets can be used to store your valuable stuff like your wallet, or bulkier gear, like gloves.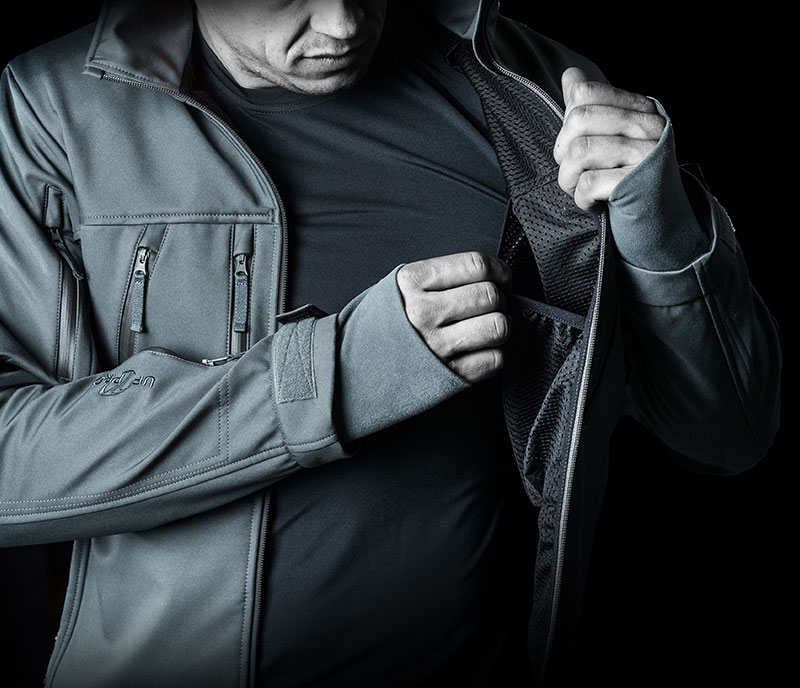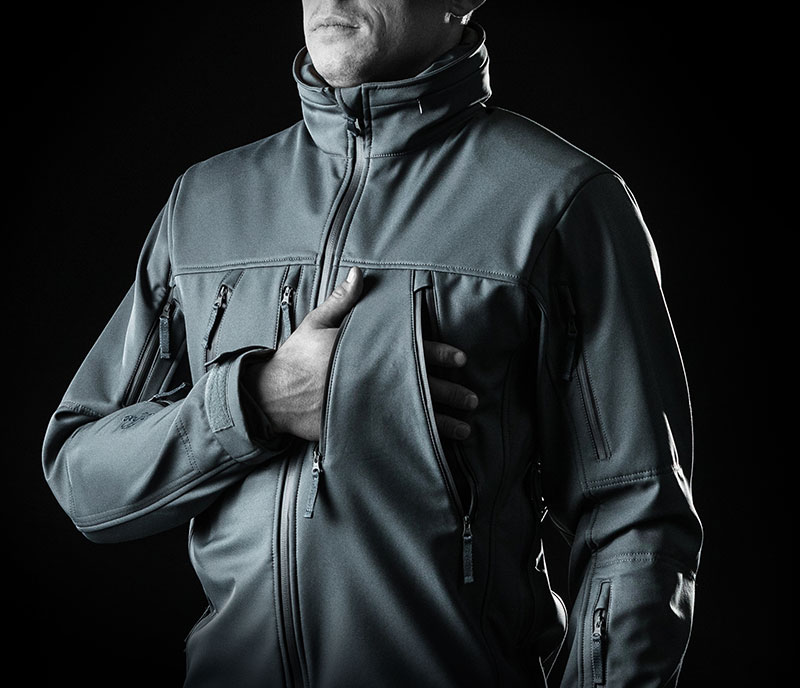 DUAL ACCESSIBLE FRONT POCKETS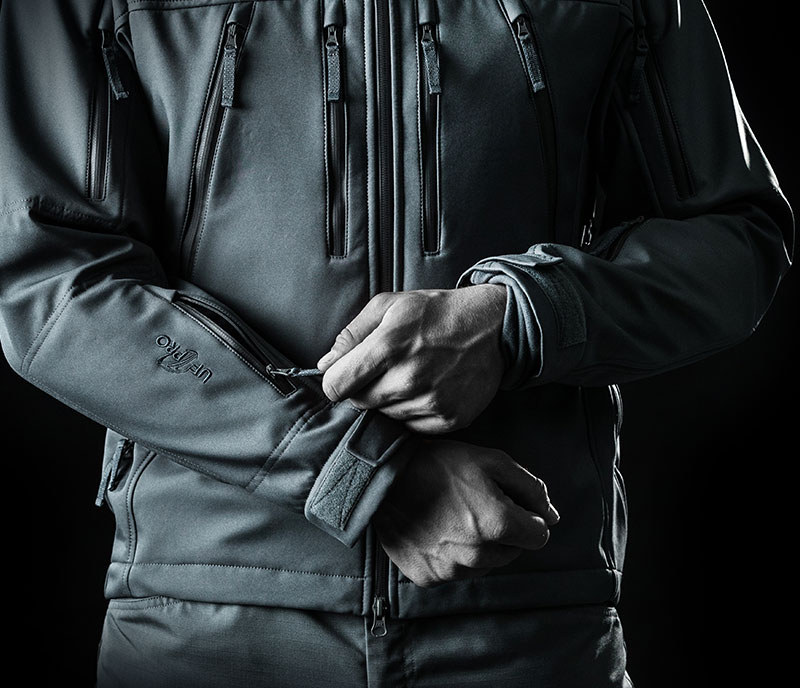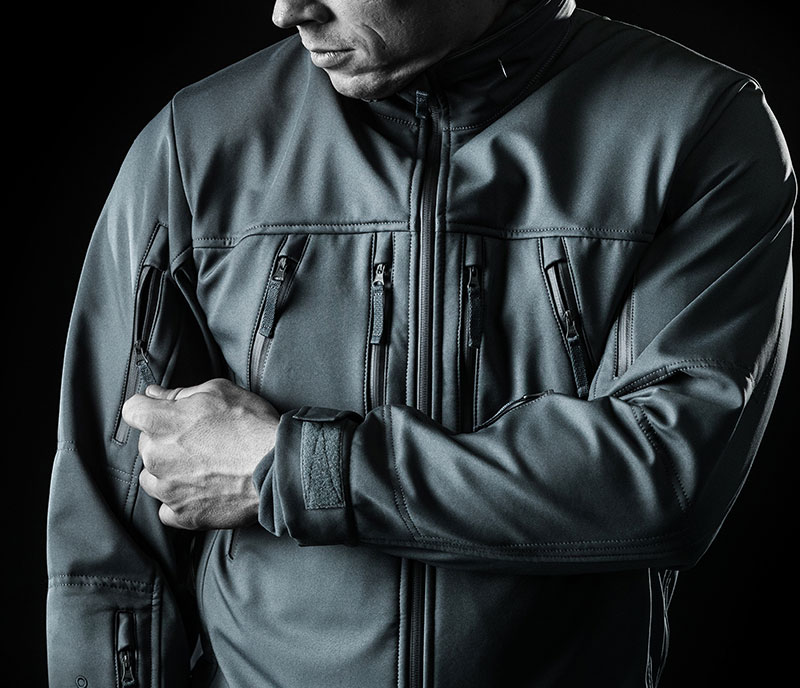 Still not sure if uf pro is right for you?
Check out what our customers are saying about their experience.