The UF PRO Stealth Front Pouch offers an adjustable storage compartment, easy and silent closure and MOLLE attaching capabilities.
» More info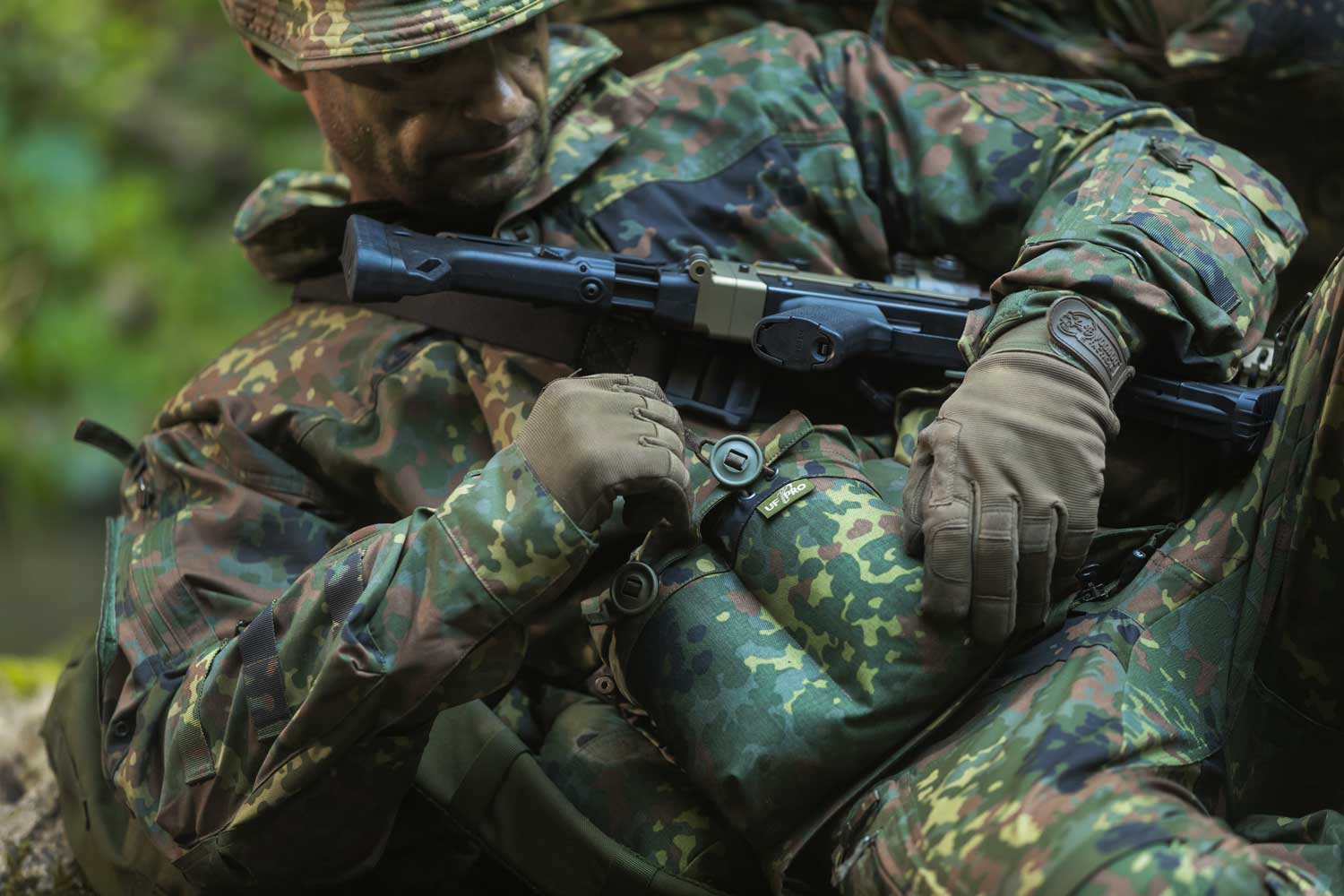 Depending on what you want to carry in the pouch you can divide the main compartment into two compartments with an inner zipper. For bulkier gear you can leave the compartment unseparated, but if you want to stow away for instance four M4 mags, you can simply separate the main compartment into two smaller ones.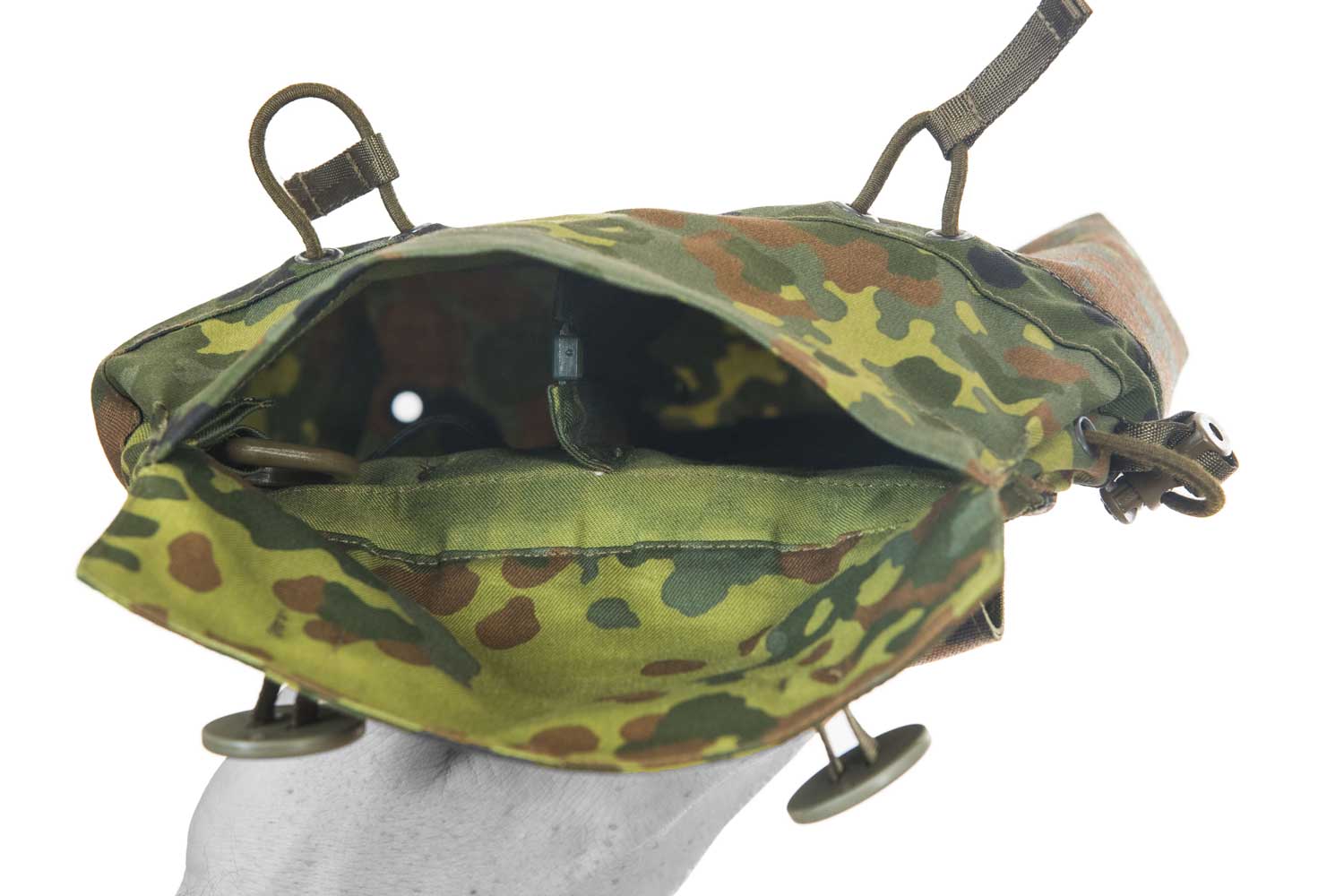 The pouch can be opened silently with two Canadian buttons and a bungee elastic. The bungee elastic can also be regulated with an adjuster, which allows you to regulate the width of the pouch.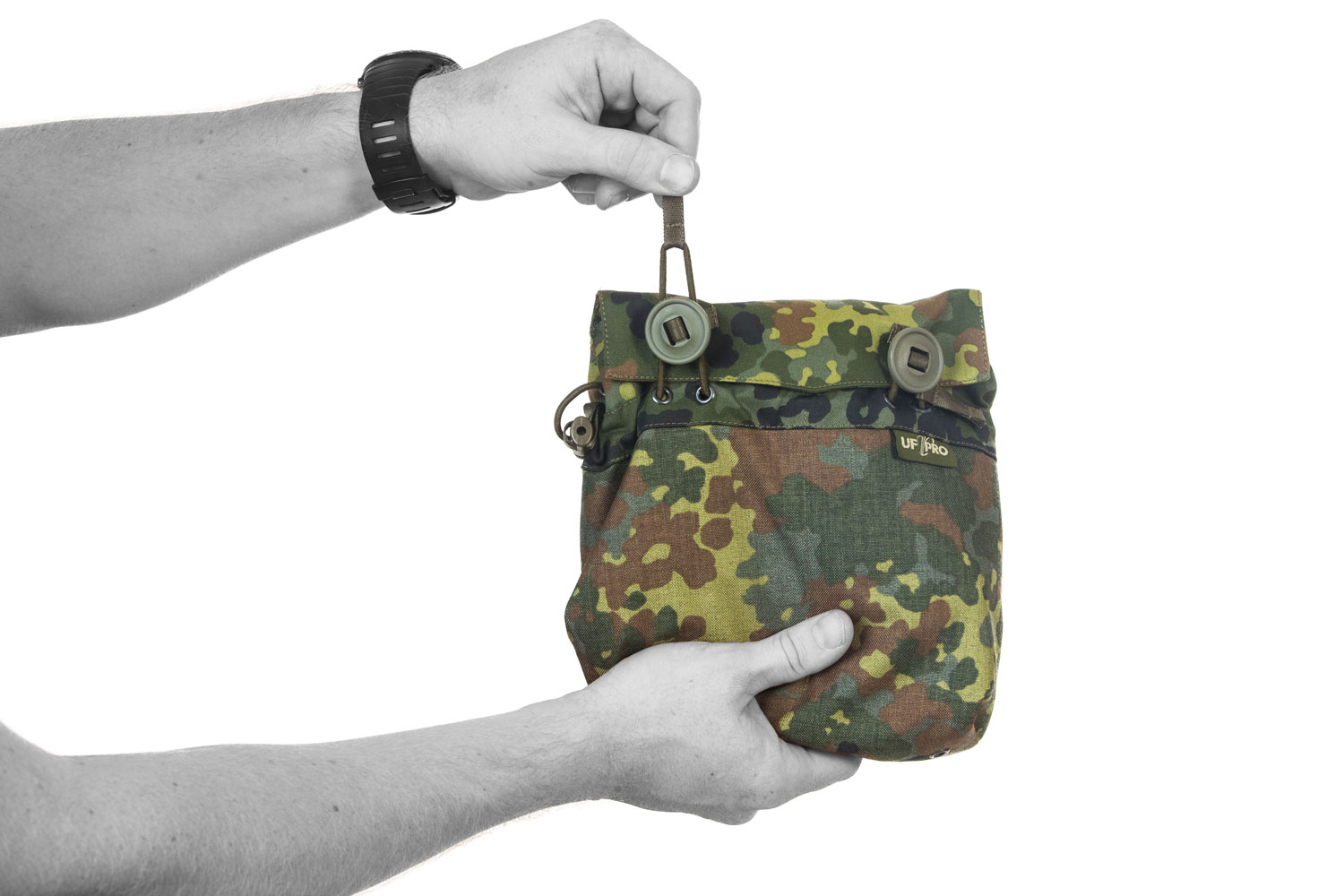 Elastic straps and a D-ring are attached on the inside of the pouch for securing smaller gear.
A drainage hole on the bottom of the pouch makes sure that in case the pouch gets wet, the water can escape.
Measurements: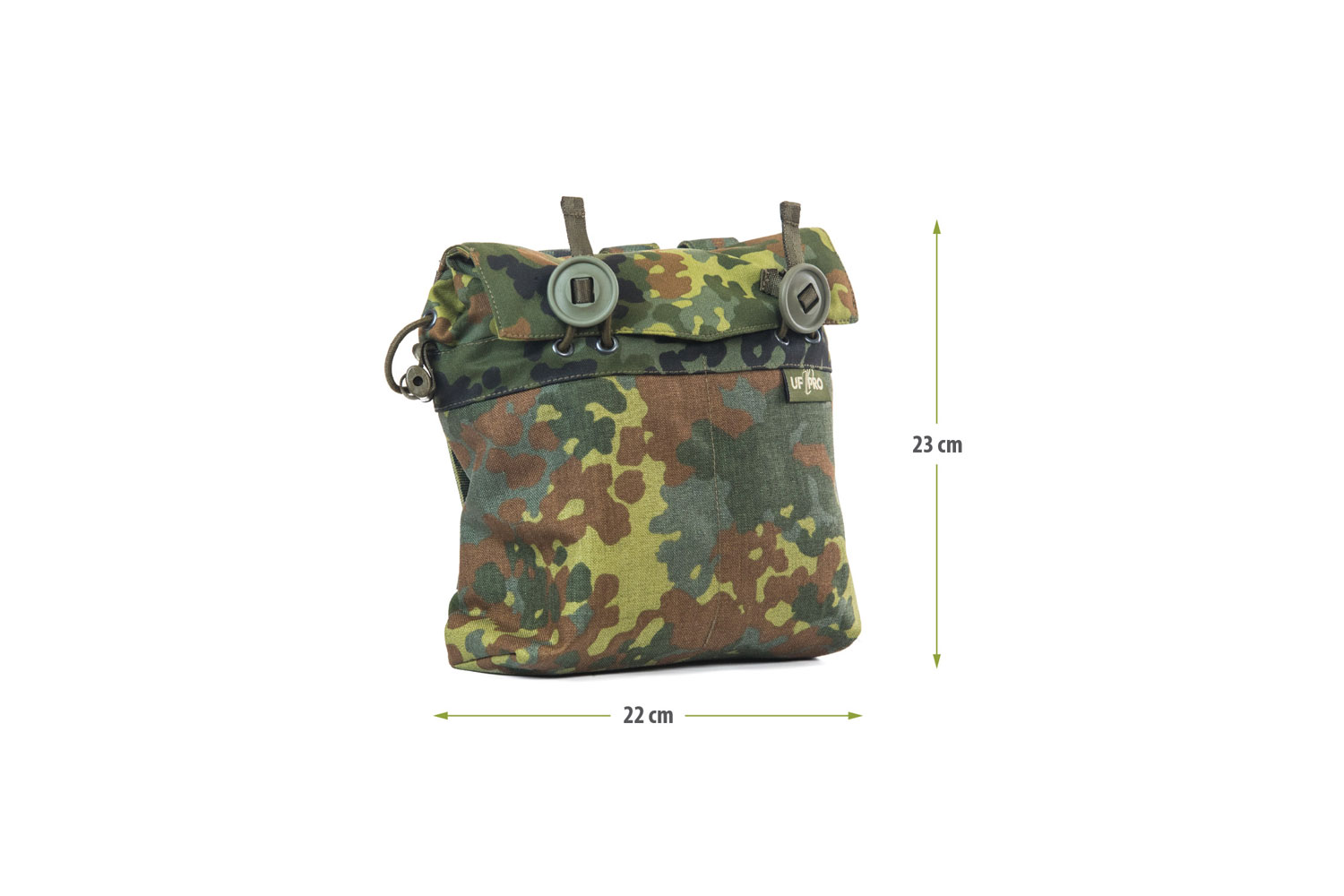 STILL NOT SURE IF UF PRO IS RIGHT FOR YOU?
Check out what our customers are saying about their experience.